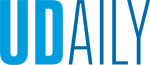 Plant and soil sciences graduate student Shem Elias conducts research on ginger to take home to Tanzania: youtube.com/watch?v=_K6E2atvP7A
From Tanzania to Delaware
Article by Kate Zincone Photos by Monica Moriak | Video by Kate Zincone October 29, 2022
Plant and soil sciences graduate student Shem Elias conducts research on ginger to take home to Tanzania
Elias came to UD through the Borel Global Fellowship, established with generous support from Marcia and Jim Borel. Their philanthropy gives African students the opportunity to make a difference in their home countries through research and higher education. Inspired by former Borel Global Fellow and UD alumnus Philipo Lukumay, Elias seized the opportunity.
"I wanted diversity in my activities," explained Elias. "The Borel Global Fellowship is a global scholarship program, which aims to equip African citizens, especially those who have already done their undergraduate studies in the field of agriculture, to come to the United States."
Recipients spend upwards of 18 months at UD working towards their degree and conducting research to address an area of critical need at home. Elias' home in Tanzania struggles to contribute to the global production of ginger, yielding an average of only 2.5 tons per acre. The global average is 10 tons with some countries producing up to 30 tons of ginger.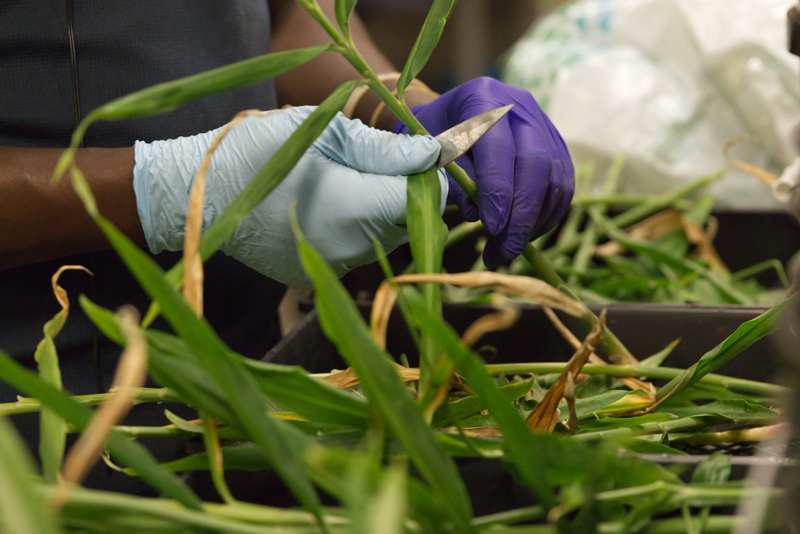 With more efficient ginger production, Tanzania has the potential to reap many economic and health benefits. Elias studies the effects of harvesting premature or "baby" ginger rather than yielding the mature ginger at the end of its traditional growth cycle.
"Ginger was known to have health benefits even before COVID, but it gained a lot of popularity in the midst of the pandemic," Elias said. 
Ginger is a highly coveted medicinal and spice crop that originated in southeast Asia and has since spread across the globe. For thousands of years, the spice has added flavor to food, been prescribed as medicine and reduced the impact of disease on the body.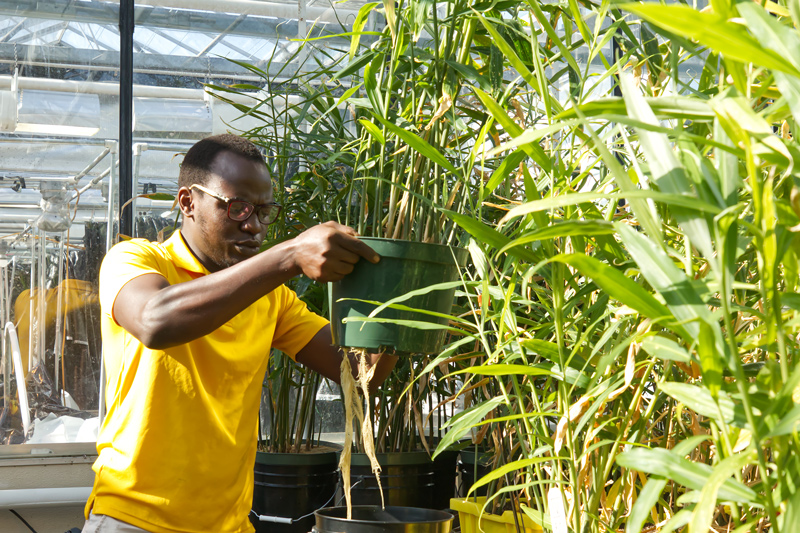 Typically, people consume a part of the plant called the rhizome, but other sections like the root, leaves, and stem are equally edible and potentially nutritious. Elias is studying all of these parts, from the stems to the leaves, across different treatments over time to determine their ideal growth conditions.
To reach a thoughtful conclusion, his experiment requires knowledge of multiple subjects beyond just plant science. Elias has to consider the impact of his experiment on ginger in several states — as a rhizome, as a plant and as a food. 
"I do a little bit of soil sciences, a little bit of plant sciences and a little bit of food sciences, too," Elias said.
Deciphering when and where ginger plants flourish is beneficial for farmers across the globe. This is especially true in Tanzania and the U.S., which rely on imports from places that have a more conducive climate for growth like Latin America and China.
"[Tanzania's] involvement in ginger could lead to economic growth, economic contribution and development of livelihoods," Elias said. "There is a very big chunk of money, which is sent out to import ginger, of which could be allocated to farmers to produce ginger inside [the country]."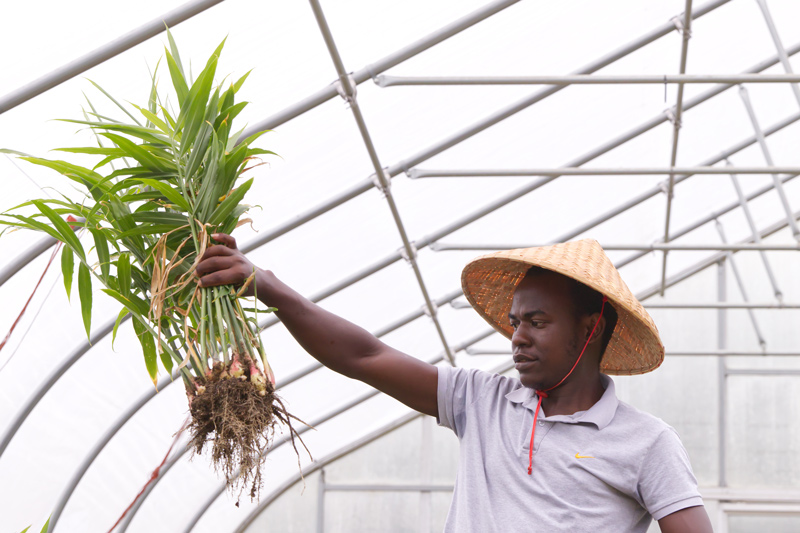 About 12 months after seeding, ginger is typically consumed in its adult state. Elias hypothesizes that it can be used sooner. A harvest of baby ginger in four to six months would be advantageous to farmers, allowing production cycles to overlap, maximizing resource use and reducing production inputs. Because the ongoing research is centered on sustainability, every drop of water counts.
To conduct the study, Elias travels between UD's Newark campus and its Elbert N. and Ann V. Carvel Research and Education Center in Georgetown, Delaware, where he manipulates water levels, production structures and soil types to yield a variety of data. Even minor alterations bring Elias closer to a conclusion that he can eventually test back home.
"In Tanzania, I'm going to do this experiment similar to how I'm doing it [at UD]," Elias said. "I'm going to do it inside the tunnels, open fields, laboratories and greenhouses, just to confirm what I found."
Elias' passion for plant science also extends beyond the lab. In the Department of Plant and Soil Sciences' greenhouses, he works with UD's Hydroponics Club and serves as a teaching assistant for Gordon Johnson in a class called, Vegetables, Herbs, and Natural Plant Products (PLSC302). Johnson, an assistant professor and extension specialist for fruits and vegetables, is also Elias' graduate adviser, providing him with guidance and direction as he navigates his program.
"Shem is self-motivated, hard-working and has put into practice what he learned in his classes. He likes to explore new areas of research," Johnson. "Once he completes his degree, he will have field, controlled environment and laboratory research experience. We are encouraging him to go onto a Ph.D. program."
Elias said he cherishes his UD experiences. He hopes to one day provide other African students with the same opportunities that he has received through the Borel Fellowship.
"Coming here to the U.S. is not only about academics," Elias said. "I'm also increasing my scope of understanding and general perception of life."