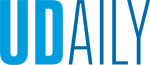 For the Record
Article by UDaily staff October 07, 2022
University community reports presentations, publications, grants, honors
For the Record provides information about recent professional activities and honors of University of Delaware faculty, staff, students and alumni.
Recent presentations, publications, grants and honors include the following:
Presentations
Joyce Hill Stoner, Edward F. and Elizabeth Goodman Rosenberg Professor of Material Culture and director of the Preservation Studies Doctoral Program, has written the lyrics for Shanghai Sonatas, which will be presented at Theatre 555 and the China Institute (both in New York City) on Oct. 28 and Nov. 3, respectively, and in Mitchell Hall at UD on Nov. 18 and 19 as part of the Master Players Concert Series. Stoner has written lyrics for 23 musicals professionally produced in venues including off-Broadway and the New York City Fringe Festival. For her current art conservation activities, she is coauthor of "Filling the gaps of our conservation past with oral history," which was presented as the opening talk for Narratives: Contributions to the History of Conservation Symposium, held Sept. 29-30, 2022, Academy of Fine Arts Vienna. (Stoner founded and coordinates the Foundation of the American Institute for Conservation Oral History Project.)
Margaret Stetz, Mae and Robert Carter Professor of Women's Studies and professor of humanities, delivered the keynote address at an international conference held virtually on Sept. 17-18. The conference, "Women Writers and Comedy, 1890–1950," was sponsored by the Open University (UK), the Elizabeth von Arnim Society, and Misericordia University (Pennsylvania). Her keynote lecture focused on the subject of women and "long-form parody" in the early 20th century -- especially on the work of the American writer and anthologist Carolyn Wells, whose full-length novel Ptomaine Street: The Tale of Warble Petticoat (1921) mocked Sinclair Lewis's Main Street(1920). On Sept. 29, she was also an invited participant at a virtual roundtable organized by the journal Women, Gender and Families of Color (University of Illinois Press) to mark the publication of a special issue devoted to the legacy of the Black feminist critic bell hooks (1952–1921). She gave a brief presentation and read aloud her poem, "Teaching to Transgress"--a tribute to bell hooks's emphasis on the role of love in pedagogy--which appears in that issue.
Publications
Lawrence Nees, professor in the Department of Art History, H. Fletcher Brown Chair of Humanities, fellow of the Medieval Academy of America and fellow of the Society of Antiquaries, has just published his two-volume, 15-pound, 30 years in the making work, Frankish Manuscripts: The Seventh to the Tenth Century. He crisscrossed all of Europe to examine firsthand many of these manuscripts, which were made before there even was a kingdom of France. The subject of these medieval manuscripts, many exhibited with photos of the gilded, richly decorated and exceptionally beautiful script, ranges from ancient and contemporary poems to scientific works, commentaries and a cookbook. Together, these two volumes are the most comprehensive survey of manuscript illumination of the regions that would one day become France, Germany, Switzerland, Austria and the Low Countries.
Cynthia Schmidt-Cruz, professor of Spanish and Portuguese, is the author of "The Mom Thriller: Motherhood on the Edge," published in The Journal of Popular Culture, Vol. 55, No. 4, 2022. The article was published online in August. It offers a critical approach to the mom thriller, a new subgenre of domestic noir that has pushed the motherhood theme into the popular culture arena. The noir aspect — arising from crime, wrongdoing or a false pretense — generates a myriad of narrative schemes that explore the performance of motherhood in an atmosphere of high anxiety. Schmidt-Cruz presented a version of this research at the Captivating Criminality conference held in Bamberg, Germany, in July.
Angela Hattery, co-director of the Center for the Study and Prevention of Gender-Based Violence and Allison Monterrosa, affiliate of the Center for the Study and Prevention of Gender-Based Violence, published "Mapping Coercive Violence," their theorizing of a new form of gender-based violence, in the most recent issue of the journal Violence Against Women. They argue: "We conceptualize a new and distinct form of intimate partner violence: coercive violence. Coercive violence is a form of intimate partner violence in which the abuser intentionally engages in acts that expose his partner to state surveillance and violence at the behest of institutions or the state, including the child welfare system and the criminal legal system. Because the violence is perpetrated by an institution rather than an individual, it is difficult for the victim/survivor to seek justice or retribution."
Margaret Stetz, Mae and Robert Carter Professor of Women's Studies and professor of humanities, has published a poem that brings her scholarly interests to a new genre. Her poem "X-Zooming Lizzie" is a wry response to the current cult status of the Pre-Raphaelite artist and model Elizabet Siddal (1829–1862). It appeared in the Summer 2022 issue of Useful Beautiful, thepublication of the William Morris Society in the U.S. She is also the author of the poem "My Land of Hand," which is a meditation on physical impairment and on her own identity as a Ukrainian American. It was published in September 2022 in the literary journal The Typescript.
Sal Mistry, assistant professor of management in the Lerner College, will have his journal article, "Managing Your Boss (MYB) as a Proactive Followership Behavior: Construct Validation and Theory Development," published in print in Personnel Psychology. Mistry coauthored the paper with Subra Tangirala of Purdue University and Ravi Gajendran of Florida International University.
Joelle D. J. Wickens, assistant professor of preventive conservation, and Anisha Gupta, Preservation Studies Program student, recently published the article, "Leadership: the Act of Making Way for Others" in Studies in Conservation DOI: 10.1080/00393630.2022.2065956 This article was also given as a presentation at the International Institute for Conservation's 29th Biennial Congress in New Zealand, and at the conference's North American and European virtual hubs.
Grants
Joseph Kuehl, associate professor in the Department of Mechanical Engineering, has received $1.1 million in funding from a three-year, $5.9 million National Ocean Partnership Program award that will support research to better understand the ocean's bottom boundary layer. Researchers including Kuehl will deploy a new type of long-line mooring about 4 kilometers underwater in the Brazil Basin.
Honors
Jennifer Graber, associate dean of academic affairs and practice initiatives, and Jennifer Saylor, associate dean of faculty and student affairs, both in the School of Nursing, have been accepted into the prestigious Harvard Macy Institute Program for Educators in Health Professions. Of 129 participants from five countries, only five are nurses, including Graber and Saylor. The continuing professional development program, founded in 1994, serves as an international incubator for innovation in healthcare education. More than 3,500 alumni of the program from hundreds of institutions globally have gone on to create programs that inspire change and enhance patient care. Graber and Saylor, who are always looking for opportunities to strengthen their leadership and skill sets, were inspired to apply for the program by the dire need for more nurse educators. One component of their Macy Institute Project includes a faculty development program for all healthcare professionals that mentors and aids professionals in transferring their clinical skills and knowledge into academia. They'll also develop a nursing education program and curriculum, in the form of either a certificate or a master's degree, that aims to not only attract more nursing educators statewide to combat the ongoing shortage but also ensures that nurse educators are equipped with the best evidence-based strategies to enhance faculty development and educational pedagogy. The certificate program will then serve as a model for expansion into other areas of healthcare with the curriculum tailored to meet the changing demands of the healthcare environment.
Kelly Bachman, director of communications for the College of Health Sciences, has been recognized by the Delaware Business Times as a 40 Under 40. The DBT 40 recognizes some of the most promising and accomplished professionals from a variety of fields, all under the age of 40. "I was honored to be selected as a DBT40 honoree, joining an outstanding group of seasoned professionals whose accomplishments help Delaware shine," Bachman said. "I'm grateful to everyone who's supported and loved me and showed me grace and kindness on my journey." As the director of communications for CHS, Bachman is committed to developing digital, social and multimedia strategies that further the college's mission to train the next generation of healthcare professionals. Bachman's career launched with the state Department Services for Children, Youth and their Families. She also previously served as social media manager and press secretary for former Gov. Jack Markell and held communications management positions with the city of Newark and ChristianaCare. Bachman was also a 2016 Leadership Delaware fellow.
Patricia Sloane-White, Emerald Christopher-Byrd, Earl Smith and Angela Hattery of the Department of Women and Gender Studies have been awarded a 2022 Institutional Courage Research Grant by the Center for Institutional Courage. The goal of this grant program is to fund research on institutional courage and institutional betrayal, with a particular interest in funding previously unstudied institutions and/or marginalized populations. Their project is titled "Reluctant to Seek Help: Developing a framework of the impact of institutional betrayal by the legal system among Black women who are victims/survivors of intimate partner violence." The project explores factors, including historical trauma and individual experiences with institutional betrayal, that prevent abused Black women from seeking help from legal-system institutions (both criminal and civil) when they experience intimate partner violence. This study will design and test a legal system sub-scale of the institutional Betrayal Questionnaire. Data gathered from this study will be used to inform victim/survivor-centered policies and practices with the aim of reducing the institutional harm experienced by abused women with marginalized identities.
Art history doctoral candidate Michael Hartman has completed his spring 2022 research as a fellow at the International Center for Jefferson Studies in Charlottesville, Virginia. Hartman conducted archival research at Monticello, studying Thomas Jefferson's art and optical instrument collections while working on his dissertation, "Art, Technology, and Aesthetics within Landscapes of Enslavement in the Colonial South, 1740-1810."
The American Geophysical Union (AGU) named Angelia Seyfferth, associate professor of plant and soil sciences, its 2022 recipient of the Charles S. Falkenberg Award. This union-wide honor recognizes an early to mid-career scientist who has contributed to the quality of life, economic opportunities and stewardship of the planet through the use of earth science information and to thepublic awareness of the importance of understanding our planet. Because of the close connection to food consumption, Seyfferth's research is especially meaningful to the world's swelling population. Seyfferth is particularly focused on finding ways to lower the level of metals in the food that we eat, including arsenic and cadmium levels in major global crops like rice. She is adamant that scientific solutions be realistic for farmers. Learn more on the College of Agriculture and Natural Resources website.
To submit information for inclusion in For the Record, write to ocm@udel.edu and include "For the Record" in the subject line.