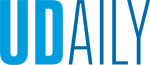 Preparing for break
Article by Emergency Management November 14, 2022
Steps you can take to protect campus health and safety
As Thanksgiving break approaches, the University of Delaware continues to take the necessary steps to help protect the health and safety of everyone in the community.
While campus life has returned to a more normal rhythm this semester, COVID-19 still has the potential to disrupt the campus experience, especially as more transmissible variants emerge and other respiratory viruses begin to circulate.
To this end, the University encourages everyone to follow recommended health practices: wash your hands, stay home when sick, stay up to date on your vaccinations and, after break, get tested before returning to campus.
COVID-19 Testing
UD strongly encourages all campus community members to utilize free COVID-19 PCR testing on campus prior to departing for travel or family gatherings and to take advantage of the University's at-home antigen test kits. Pick-up locations include: Perkins, Trabant, Carpenter Sports Building, Clayton Hall, and Laurel Hall (Student Health Services).
Flu and COVID-19 Vaccinations
The University, in partnership with Albertson's Pharmacy, will be hosting a COVID-19 and influenza vaccine clinic on campus from 10 a.m.-4 p.m., Friday, Nov. 18. The clinic, which is open to UD faculty, staff, students and the Newark community, will be held in Pencader Dining Hall, Room 106, on the Laird Campus in Newark. To register for the COVID-19 booster and/or the flu shot, use the following link: https://kordinator.mhealthcoach.net/vcl/UofD.
In addition, UD students are reminded that flu vaccines and Pfizer bivalent COVID-19 boosters are also available Monday through Friday through Student Health Services. Please call the SHS Immunizations Department at 302-831-2226, Option 1, to schedule.