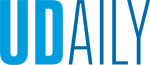 Healthier moms, babies
Article by Amy Cherry Photos courtesy of Mona Liza Hamlin/ChristianaCare November 15, 2022
Nursing students become birth companions through UD, ChristianaCare partnership
Allie Melchione rushed to Christiana Hospital on a late Saturday afternoon last spring. It would be her first time stepping into a maternity ward with a job to do. It's a unit she hopes to one day work in full-time.
The senior nursing major was serving as a birth companion for a 17-year-old girl named Melanie, who was giving birth for the first time. Five hours later, Melchione witnessed the joy of birth when Melanie gave birth to a healthy baby girl, Genesis.
The hours leading up to that moment were a pivotal point for Melchione to put her nursing education and skills to the test.
"In birth companion classes, I learned a lot of relaxing factors. The mother was in a lot of pain, and she didn't want the epidural — it wasn't part of her birthing plan," she said. "We used essential oils and breathing exercises before she got the epidural to help calm her down and ease the pain.
Calming tactics like that are proven to lead to better birth outcomes.
"Anything we can do to support the natural physiologic functions associated with labor and limit intervention leads to better outcomes," said Jennifer Korkosz, associate professor in the University of Delaware's School of Nursing (SON). "If we can help a mother relax enough to assist labor in progressing, perhaps we can prevent a C-section or an assisted delivery that can bring with them complications in certain situations."
The mom Melchione was paired with was shy, and it took time for the two to develop a bond. But that day in the hospital room, Melchione was Melanie's spokeswoman.
"Leading up to the birth, I was talking her through it and giving her options," Melchione said. "She wasn't vocal, so I was her voice to ensure she was comfortable. She said she felt pressure, so I told the nurse to check how dilated she was. The birth companion program really prepared me to present her with all of the options since you never know how a birth is going to go."
Afterward, Melchione heard two simple words that meant the world to her: "Thank you."
"It was a really good feeling," Melchione said. "I felt appreciated."
Melchione got this opportunity by enrolling in UD's Birth Companion Certificate Program, a partnership between the University and ChristianaCare, founded in the fall of 2021. Korkosz spearheaded the program on UD's end.
"ChristianaCare wanted to create the birth companion program to offer outreach to pregnant mothers during COVID who were so limited in the visitors or support people they were allowed to have in the hospital with them," Korkosz said.
Due to strict requirements on the clinical side, UD's Birth Companion Certificate Program is restricted to nursing students. While not a part of the nursing curriculum, the certificate course through the Division of Professional and Continuing Studies, is only offered in the spring.
"While students don't get nursing school credit for the course, this program maximizes their knowledge going into their women's health course in their senior year," Korkosz said. "Once they obtain the certificate, they can provide birth companion support for any patient at a ChristianaCare hospital going forward."
Katherine Haigh, an assistant professor in SON who's teaching a course called, "Women's Health Across the Lifespan," in the fall of 2022 and coordinating women's health clinicals, called the birth companion program a fabulous opportunity for students to take an active part in their education outside of clinicals.
"It's an amazing opportunity for them to actively get in the hospital alongside their delivering partner and help them throughout this process," Haigh said. "It doesn't matter if that birth happens at 2.a.m, they are jazzed to get up and do their part. It's so wonderful to see that."
The birth companion program also prepared Melchione for her labor and delivery clinical which she completed at the beginning of this semester.
"My training on each stage of pregnancy, birth and postpartum gave me an extra leg up in clinical," she said. "Seeing a birth before clinical was also beneficial — not only because I love the experience and want to pursue working in this unit as a career — but most of my classmates were nervous and unsure what to expect and how they'd react their first time seeing it. I knew what to expect and was prepared and ready to work the first day."
Taking part in a birth companion program is a relatively rare opportunity for nursing students that gives them a competitive advantage.
"This on a resume when they're applying for positions is an awesome opportunity that definitely sets them apart from other candidates," Korkosz said. "It's just another aspect that really sets UD's School of Nursing apart as far as preparing nursing and nursing leaders for the future."
Elizabeth Speakman, senior associate dean of the School of Nursing, has been an avid supporter of the program from day one.
"The School of Nursing is continually working toward offering opportunities to prepare students for the healthcare workforce, and the fact that this program also supported the community at large was a huge plus," Speakman said. "We are so pleased and proud of the students who embarked on this initiative to become a birthing companion."
In the spring of 2022, Sydney Elcock was paired with a mother and became her birthing assistant. It was the mother's first birth in the U.S., and her husband couldn't be by her side. Elcock witnessed her first C-section birth when the mother gave birth to a healthy baby boy. 
"I could tell she was very nervous; the pressure and tugging were a lot," Elcock said. "One of the skills they taught us was to play soft music, so I had put classical music on my phone. I talked her through it, reassured her she was doing great. When the baby came out, I cut the umbilical cord. I got to hold the baby to her head and take a bunch of pictures. It was a very nice moment. She just kept thanking me; she was very appreciative."
The birth companion program reinforced the importance of being empathetic and open-minded, themes Elcock said have been at the forefront of her nursing school education  
"Not every family structure looks like yours," Elcock said. "People may or may not be religious. Social determinants of health are a major factor. You must be willing to change and adapt to other people's lifestyles to help them through the process." 
It's that kind of mindset that inspires Melissa Minor-Brown, the clinical coordinator for graduate services within SON, who's working to increase clinical opportunities for graduate nursing students to gain experiences working with midwives at the Delores J. Baylor Women's Correctional Institution and at Gaudenzia's Claymont Center for Pregnant and Parenting Women. 
"Our nursing students who want to move into labor and delivery or maternal healthcare are getting experiences with populations of people who they may not normally have communication with prior to becoming a nurse," Minor-Brown said. "It's important we get them that experience early on so they can be well-rounded and know how to work with vulnerable women from different zip codes and different income brackets.
"Programs like the birth companion program also help them learn how to provide holistic care instead of just looking at a woman as a Black woman who's pregnant and on Medicaid. Too often, the person is blamed for their current situation instead of looking at through the lens of how inequities have created that person's situation. These are the people they'll be working with when they're a nurse, and we have to remove those stigmas so we can see better quality of life for all." 
Elcock was inspired to become a birth companion when she learned about rising rates of maternal and infant mortality in the U.S. 
"The numbers were shocking to me," Elcock said. "I was born in 2001, and based on certain statistical numbers, my mother was in her mid-30s, and I wondered — how was she safer having me at that time at that age versus some younger women in 2017, with all this technology? It inspired me to want to make a change." 
Minor-Brown, a state lawmaker representing the New Castle-area, sponsored "Momnibus," a package of bills signed into law by Gov. John Carney last spring, that aims to decrease maternal and infant fatalities and expand access to services like birth companions and doulas to women in communities up and down Delaware. 
"The statistics are shocking. Black women are dying three times faster than their white counterparts, according to CDC data. The Black maternal mortality rate has increased dramatically since COVID, and too many Black babies are dying," Minor-Brown said. "Those statistics and my own life and birth experiences made me say – we have to do something, and Momnibus and UD's birth companion program will improve maternal and birthing outcomes in our state." 
Elcock, who's now a senior, is currently doing her clinical rotation in the maternity unit at Christiana Hospital. There, she's putting skills she learned in her eye-opening experience as a birth companion to the test. 
"In nursing school, we learn about compassionate care, but I feel like we focus more on medicine. Even observing labor and delivery nurses, they're so focused on medications and assessments," Elcock said. "The birth companion program helped me see things in a whole other light. It really helped me stop and see these women as people and helped me connect on a deeper level with my patients." 
The Birthing Companion Certificate Program is being offered again to nursing students during the spring of 2023. Registration is underway now.