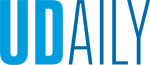 Reducing barriers for businesses
Article by Karen B. Roberts Photo by Evan Krape March 15, 2022
Delaware Small Business Development Center awarded $2.5 million to expand services for underserved businesses
Owning a business is a high-risk, high-reward affair. This is especially true today, as the ongoing coronavirus pandemic continues to upend the best-laid business plans.
"Now more than ever, businesses of all types and sizes are facing unprecedented economic and societal challenges that threaten their very existence," said J. Michael Bowman, state director of Delaware's Small Business Development Center (SBDC). "These challenges are even more profound for small business owners and entrepreneurs from underserved communities."
But fresh hope is on the horizon for historically underserved business owners statewide, as the Delaware SBDC launches increased support services with $2.5 million in funding from the U.S. Small Business Administration.
The expansion is part of the Small Business Administration's new Community Navigator Pilot Program, an initiative designed to reduce barriers and improve access to government resources for small business owners, particularly among veterans, women and those from rural communities and communities of color.
Delaware SBDC, a unit of the University of Delaware's Office of Economic Innovation and Partnerships, is among 51 organizations selected nationwide that will share a total of $100 million in funding under the pilot program. DSBDC is one of 11 organizations to receive funding at the $2.5 million level.
Delaware SBDC will serve as the hub and lead the Delaware Navigator Network. Collaborating partners or "spokes" involved in the project include the state of Delaware's Division of Small Business and Office of Supplier Diversity, Delaware's "Main Street" Network, Delaware State University, Independent Resources Inc., United Way of Delaware, the Delaware Black Chamber of Commerce and the Delaware Hispanic Commission.
Expanding services statewide from Claymont to Selbyville
In Delaware, small businesses make up a significant part of the economy. Most of Delaware's 73,000 small businesses are privately or family owned. Forty-nine percent of these businesses are female owned and 52% are minority owned.
During the pandemic, DSBDC has helped many small businesses stay afloat. With this new funding from the Small Business Administration, Delaware SBDC and its collaborating partners can do more, now and in the future.
"DSBDC's Navigator Pilot Program will help level the playing field for Delaware's underserved entrepreneurs, especially people of color, individuals with disabilities and business owners in rural and low-income communities," said John Fleming, Mid-Atlantic regional administrator for the Small Business Administration.
The Delaware Navigator program partners plan to announce a robust set of program offerings this spring. The program will serve entrepreneurs from Claymont to Selbyville — with industry expertise and resources related to business start-up, operations, finance, marketing and more.
Denita Henderson, DSBDC associate state director and Navigator program director, called the partnership with trusted community-based organizations involved in the project a real opportunity to help small business owners navigate and tap into critical resources, for example, bilingual services for those with limited English proficiency.
"It is most fitting for the state's leading resource agencies to work together to advance a more equitable and inclusive economic landscape for Blacks, Latinos and individuals with disabilities," she said. In addition, DSBDC is partnering with multiple Main Street organizations up and down the state to ensure resources serve these populations.
Meanwhile, workforce shortages, supply chain issues and limited access to capital present real problems for small business owners, according to Jordan Schulties, division director for the Delaware Division of Small Business.
"Small businesses throughout our state, and particularly those in underserved communities, continue to face extraordinary challenges related to the pandemic," said Schulties. "The Navigator Program provides a unique opportunity for our statewide ecosystem to assess its strengths and deliver collaborative solutions to help business owners overcome these challenges by connecting them with Small Business Association resources."
As the Delaware Navigator Network gets the program underway, small business owners are encouraged to provide input about what services would be most valuable via a short survey, available here.