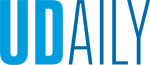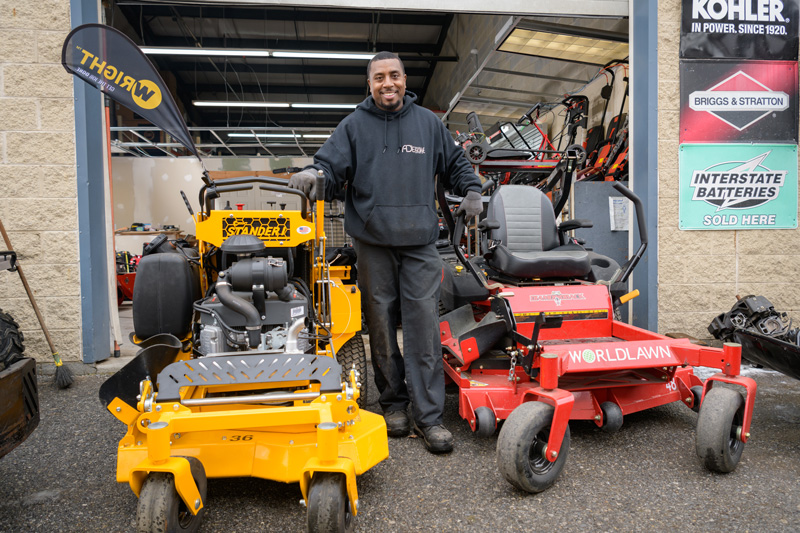 Trusted advice and resources
Article by Karen B. Roberts Photos by Evan Krape March 10, 2021
UD's Small Business Development Center helps small business owners persevere, pivot during pandemic
Let's be honest, it has been a tough year since the ongoing coronavirus pandemic ground much of our typical daily activities to a halt.
This is especially true for small businesses, which are a significant part of the economic engine. In Delaware, most of the state's 73,000 small businesses are privately or family owned.
So, how are things going for small businesses now, as the world prepares to mark the one-year anniversary of the World Health Organization's declaration of the COVID-19 pandemic on March 11?
"There isn't any one answer. For some people, business is booming because the pandemic opened new opportunities, while others have struggled on the brink of disaster and closure," said Denita Henderson, state associate director for the Delaware Small Business Development Center (SBDC), a unit of the University of Delaware's Office of Economic Innovation and Partnerships (OEIP).
"In the most general sense, the economy is still in flux and uncertainty is at an all-time high, leaving business owners wondering if things will get worse, and more importantly, when they will get better."
Delaware's SBDC has been an important ally for many small businesses as they have pivoted, persevered and positioned themselves to succeed in today's constantly evolving business environment. Since its inception, SBDC has provided technical assistance to more than 20,000 businesses and trained more than 40,000 people.
In the early days of COVID-19, SBDC staff fielded numerous requests, sending their client load soaring 65% higher than ever before and leading them to complete a year's worth of work in just three months. SBDC advisers continue this work today, providing valuable support and guidance for small business owners navigating the unpredictable waters of uncertainty across the state.
Knowledge, support and guidance
Basha Silverman serves as chief executive officer of the Jewish Family Services of Delaware (JFS), an organization that has been helping individuals and families statewide weather challenging times for over 120 years. Days after the WHO declaration of the pandemic on March 11, Silverman's 62-person staff pivoted from delivering in-person educational, mental health and support services to Delaware residents to providing services via telehealth online.
"On Friday, March 13, 2020, we bought laptops, webcams, software, everything. On Saturday, March 14, we started delivering psychotherapy remotely," said Silverman, a UD alumna who earned her bachelor of arts in sociology in 2005. JFS expanded its services, too, adding an emotional support hotline, virtual support groups and trauma support for front line teams helping others.
In the back of her mind, though, Silverman worried about sustaining payroll (a significant part of the JFS budget) long term after her first application for the federal payroll protection program (PPP) was denied. Without the PPP, the agency would have had some hard decisions to make, about possibly shrinking staff or services amid growing community need and a rapidly escalating global health crisis. A colleague referred Silverman to Henderson for advice on how JFS could successfully reapply for second-round funding.
"[Denita] reduced my anxiety and provided a lot of guidance for us. When I had a question, I would shoot her an email like we had been friends forever," said Silverman.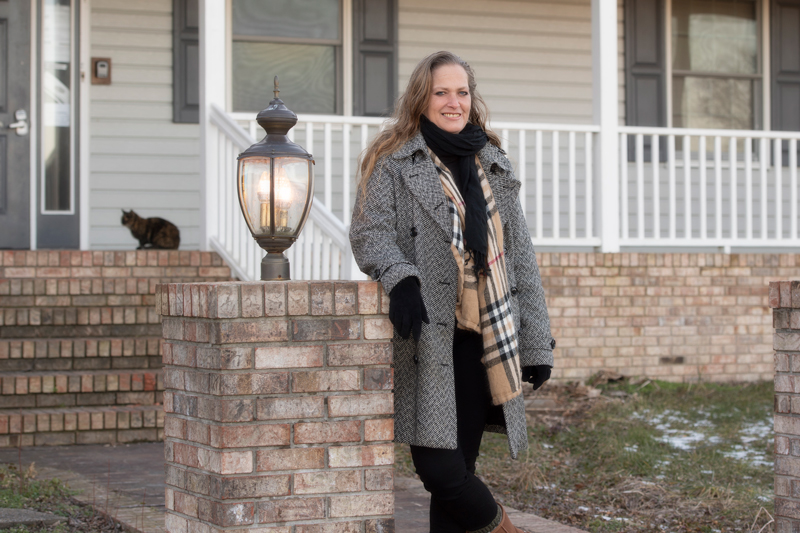 Diane Eby, operator of the Shawnee Inn in Greenwood, Delaware, was referred to SBDC in April 2020 when she experienced difficulty getting her business listed with the Federal Emergency Management Agency (FEMA) as an approved temporary housing location for federal travelers during the pandemic. That's when she met Cindy Small, an SBDC business adviser.
In true Delaware fashion, where six degrees of separation are often reduced to one or two, Eby learned that Small had been involved with Shawnee Inn back in the 1990s when Small worked as director of tourism in Kent County and the inn was run by Eby's mom and her six Mennonite sisters as Eli's Country Inn.
"At a time when things were changing rapidly, here it was that Cindy had a history with us," said Eby, who also is a UD alumna. Eby earned her bachelor's degree in chemistry at UD in 1992.
Being included on the list of FEMA-approved hotels and motels for federal travelers was an important way to boost the inn's occupancy, which had plummeted as the governor's orders and state of emergency shuttered businesses. Small helped Eby get on the FEMA list, as well as secure PPP funding to keep staff employed and to continue operating in a reduced capacity. Impressed, Eby alerted other business owners about the SBDC and its services.
"I told them we aren't facing this alone. You can get an SBDC business counselor; you can get funding," she said.
The SBDC is designated by the Small Business Administration as a first responder to assist with disaster relief efforts during economic crises and natural disasters. SBDC delivers training programs and free professional consulting statewide to help innovators, startups and existing businesses with up to 500 employees create and execute strategies to grow and succeed.
From March 2020 through December 2020, SBDC advisers delivered more than 1,500 hours of COVID-related advice to 439 clients, two-thirds of which are female and/or minority-owned businesses. SBDC efforts led these business owners to secure a total $10 million in capital and support over 3,800 jobs. Over the same timeframe, SBDC also provided training and essential information to over 4,400 people, including Andre Dorsey.
In addition to helping him secure a PPP grant, his SBDC adviser Margo Reign made sure Dorsey knew that his business, AD Small Engine Repair, was eligible for a low-interest SBA loan. As an essential business for lawn and garden equipment and repair, it remained open throughout the pandemic.
"[Margo] opened my eyes to a lot of things that we wouldn't have gone after or thought was available [to our business]," said Dorsey.
Dorsey also worked with students in UD's Small Business Management (BUAD444) class, an experiential learning course taught by SBDC advisers, over Zoom on a marketing strategy to drum up new business. The UD students recommended an advertising strategy and suggested Dorsey plan ahead for the additional business volume that might result. This led to conversations about possible expansion, in both employees and space, and a search for another mechanic so that Dorsey could focus his time on higher-level business priorities. Today, the Wilmington business owner is saving to purchase property and relocate his shop to eliminate rental overhead.
"The students were great. Having someone from outside, they might give you an idea … it could be one that you have considered but not put in play because you are busy with the day-to-day of running a business," said Dorsey. "It's always good to have that different mindset."
Signs of hope
Like AD Small Engine repair, Jennifer McMillan's small business JennyGems is growing, despite the rocky ride of 2020. But that wasn't the case a year ago. The retailer sells custom-designed signs online and at its home décor store in Harbeson, Delaware, about one mile outside of Lewes.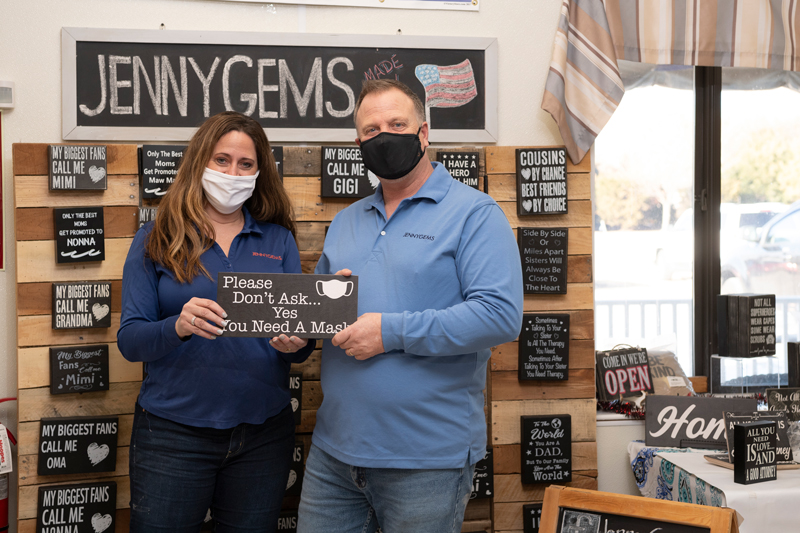 Early last year, McMillan was working with David Root, SBDC adviser, on a plan to transition the company from importing its custom-designed products from China to becoming a Made in the USA retailer. When she struggled to find a U.S. supplier that could keep up with the company's product demand (the company sold over 150,000 signs online alone in 2020), McMillan and her husband David sold their primary home to buy a special commercial-grade digital printer as a baby step toward making their products in-house.
The ink was barely dry on the delivery receipt, though, when JennyGems sales plummeted 70% amid the growing public health crisis last March, forcing McMillan to lay off the company's five employees. Instead of folding, McMillan took to social media to share the company's story. As product sales crept back up, McMillan hammered out a business plan and applied for a small business loan with Root's help, allowing the company to invest in additional equipment and accelerate the transition from importer to product maker.
Today, McMillan has rehired the company's original staff and expanded the team from five to 24 people as JennyGems sales increased, landing 30% over 2019 sales figures by year's end. She credits the company's remarkable growth to a combination of the world's need for happy and empowering words during such a dark time, a loyal customer base in Sussex County and online, and SBDC's unwavering support.
"The best benefit of having a relationship with SBDC is the access to resources. If you go to them with a question, they can always direct you," said McMillan.
According to Henderson, JennyGems is one example among many stories of grit and perseverance.
"Watching businesses muster up everything they have to creatively respond to what is ultimately one of the worst disasters we've ever seen is a source of inspiration," said Henderson. "Supporting them to navigate the complex maze of relief sources, counseling them on new business models and providing strategic support to pivot to e-commerce … that's what we do at SBDC."