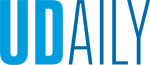 Mastering CPR skills
Article by Amy Cherry Photos by Kristen Troy June 27, 2022
UD School of Nursing students play vital role in reforming CPR requirements globally
Imagine learning crucial life-saving techniques once every two years, becoming certified, and by the end of year two, needing to use those skills when a person's life depends on it. That's the current requirement for healthcare providers — and it's leading to loss of life.
Every year, 475,000 people die from cardiac arrest in the United States, according to the American Heart Association (AHA). Across the world, AHA data shows cardiac arrest claims more lives than breast cancer, colorectal cancer, prostate cancer, influenza, pneumonia, auto accidents, HIV, firearms, and house fires combined. CPR, when administered correctly, can double or triple the chances of a person's survival.
"Using technology in healthcare education has grown exponentially. But what remains constant is the need for providers to be able to perform and remember the techniques associated needed for successful resuscitation," said Elizabeth Speakman, senior associate dean of the School of Nursing.
Now, the University of Delaware's School of Nursing (SON) within the College of Health Sciences will play a vital role in reforming standards of care for resuscitation during cardiac arrest that will lead to more lives saved as part of AHA's vision for a world in which no one dies from cardiac arrest.
"Using the technology associated with the Resuscitation Quality Improvement (RQI) Program to help our students, who will soon be providers, retain the vital technique of CPR is a great opportunity," said Speakman.
Since introducing the RQI Program in 2015 in collaboration with the American Heart Association, more than 2,400 hospitals and two million nurses have adopted and enrolled in the program.
"More significantly, we estimate that 20,000 lives have been saved," Laerdal Medical CEO Alf-Christian-Dybdahl said at a virtual news conference announcing the initiative in March. "Now, we bring RQI to our nurses of tomorrow, helping the National League for Nursing uphold its commitment to members to offer innovative products and dynamic experiences tailored to the unique needs of learners, faculty and administrators and heighten the potential to save even more lives."
The School of Nursing is one of a dozen change agents making important contributions to alter resuscitation education as part of the RQI for Nursing Education project, a partnership between the AHA and Laerdal Medical.
"Participation as a change agent not only supports UD SON's mission but will also help our students see the benefit of participating in transforming cardiopulmonary resuscitation from a global perspective," Heiddy DiGregorio, assistant professor and director of simulation and interprofessional education in SON. "We see participation as inspiring students to be leaders of change while also improving survival for those who need CPR."
Fifty undergraduate nursing students at UD began skills tests in the spring 2022 semester on a portable simulator in McDowell Hall that includes an adult head and chest and an infant and aims to reinforce the adage that practice makes perfect.
"The idea is that people can readily use the simulator to practice CPR rather than doing it every two years. That will certainly have a greater impact on technique retention and performance," Speakman said. "Students can more regularly go to the mannequin and do chest compressions."
Taking part in the study involves about an hour of advanced prep work followed by quarterly skills tests with guided assistance that take about 15 minutes to complete.
"Compress a little deeper" and "release pressure in between compressions" are just some of the advice the simulator gives to students in-action.
Mackenzie Seyka, who's entering her sophomore year as a nursing major this fall, felt helpless twice in her life during traumatic experiences. At 6 years old, she saw her mother suffer from a seizure, and at age 10, she watched her brother fall down the stairs. Those moments, seared in her memory, inspired her to become a pediatric nurse. She first got certified in CPR four years ago when she took a job at a daycare and learned far more in 15 minutes using the simulator.
"The skills check and talkback features were very helpful. The simulator told me to 'go slower' while I was doing it," Seyka said. "The feedback is going to be the number one thing that reinforces the information because it tells you while you're doing it what you're doing wrong and what you're doing right."
Emma Okonowicz's parents are both nurses and that inspired her career path.
"They've had numerous times outside of work where they've had to perform CPR, so I know how important it is. That made me want to make sure I have the skills necessary to help other people if needed," she said.
Like Seyka, Okonowicz, who's also entering her sophomore year in UD's nursing program, found far more value in the simulator's feedback than she found in regular CPR certification classes.
"You don't get the opportunity to see a chest rise and fall in a basic CPR class. You leave those classes feeling like maybe I should have gotten more from it," she said. "The simulator tells you to 'slow down' or 'go faster' or 'give more air.' I went in thinking I was sure I had the right compression rate, and it told me to speed up. So that real-time feedback is very useful."
A print-out then informs students on how well they completed their compressions. Students must retake the skills portion of the test until they pass with a 100% score.
"The simulator keeps track of a person's progress and the need for improvements. It will remind a person that their compression rate wasn't great here initially, or the volume of breaths was a little less here," DiGregorio said. "We know that within a few months, skills start to degrade. That's why they say to people doing it every two years, patient outcomes may not be as good as someone who's doing it every three months. This project will increase survival rates."
While students' participation in the project will continue into the fall 2022 semester with SON aiming to expand participation to students with other majors within CHS, data from this project will be analyzed this summer and used to inform new global CPR requirements from the AHA as it trains more than 22 million people in resuscitation education annually.
"The American Heart Association will no longer require you to get certified for CPR every two years," Speakman said. "It will likely require you to use this simulator quarterly to maintain licensure and certification. That's the only way that you will be able to demonstrate as a healthcare provider that you've mastered the competence."
Seyka was amazed to learn she's playing a significant part in changing the CPR certification process.
"That's cool. It will definitely save more lives," she said.
Seyka has never had to use her CPR skills to save a life but feels confident she'll be ready after partaking in this study.
"When we renew our certification every two years at the daycare, as time goes on, you really forget everything you need to do and the differences with babies and children. Doing the skills test every three months will reinforce the same information and make sure you have it ingrained in your mind," Seka said.
As a National League of Nursing Center of Excellence and the only academic center in Delaware with a simulation accreditation, UD SON touts the direct correlation between simulation and learning.
"You can make a mistake on a mannequin, you really can't make a mistake on a human being, so the more opportunities we have students participate in those re-do moments and learn what went wrong, the better," Speakman said.
DiGregorio, who is also taking the CPR skills test every three months to better inform her teaching, said all the skills taught in SON focus on corrective action.
"If you practice it incorrectly, that's what you will revert to when you're stressed," DiGregorio. "That's why we always have students re-do and re-do so they have the correct placement and retain all of the corrective skills in their brain."
As an educator, DiGregorio sees the need to have data to reform CPR standards with cases of heart disease on the rise.
"It's a long time coming. Having taught this for years and seeing students come back after two years, not remembering anything, and they can't pass the test even though they're practicing providers, that's always concerning," DiGregorio said. "The decay in skills over a period of two years is not beneficial to our patient population."
Okonowicz, who will do several more quarterly skills tests during her time at UD, said partaking in this unique training opportunity adds value to her education.
"My peers, some of them haven't signed up for this yet, and I can't understand why. I tell them it's a great opportunity to strengthen skills that will save lives," she said.