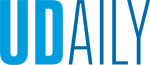 UD School of Nursing simulation center: youtube.com/watch?v=-JW_es2o3bo
Nursing simulation center recognized
Article by Amy Cherry Photo and video by Ashley Barnas January 13, 2022
The UD School of Nursing's simulation center gets international accreditation
Inside the School of Nursing's dedicated, state-of-the-art simulation spaces, University of Delaware nursing students are performing tracheotomies, delivering babies — often with complications during birth — and treating patients who suffer from seizures or schizophrenia.
"All of a sudden you may hear screaming and banging on the walls, and you're like, 'Wow!' That simulation is so real, so powerful," said Elizabeth Speakman, senior associate dean in the School of Nursing.
The School of Nursing's Center for Simulation Innovation, Interdisciplinary Education, and Entrepreneurship (CSIIDEE) and Healthcare Theatre Program, a collaboration between the College of Health Sciences and the College of Arts and Sciences are designed to provide students with experiential learning opportunities in a safe, but immersive environment, one where they can make mistakes without those missteps costing a patient his or her life.
"In simulation, we practice for the untoward events so as future healthcare providers, our students have a plan, a roadmap of what to do in the event that a potential life-threatening issue arises," said Speakman. "Practicing on a simulator allows for the 'do overs.' Simply put, you can make an error on a simulator that you cannot in practice when caring for patients. Practicing skills on the simulator gives students the opportunity to re-do and gives the faculty the opportunity to say, 'OK stop, what went wrong, let's try that again.' "
It's these real-life experiences that led the CSIIDEE to achieve full accreditation in Teaching/Education from the Society for Simulation in Healthcare (SSH).
Accreditation is rare and a significant feat. Just 230 programs across the world have been fully accredited, according to SSH.
"This accreditation recognizes the important experiential learning occurring within our cutting-edge simulation program," said Kathleen S. Matt, dean of the College of Health Sciences. "Our faculty have been very innovative and thoughtful in developing this exceptional learning environment for our students. The students are benefitting from the ability to practice their skills in real-world settings, but in a safe environment that allows for mistakes and corrections. This training then prepares them to take on their professional roles in healthcare delivery and become future healthcare leaders."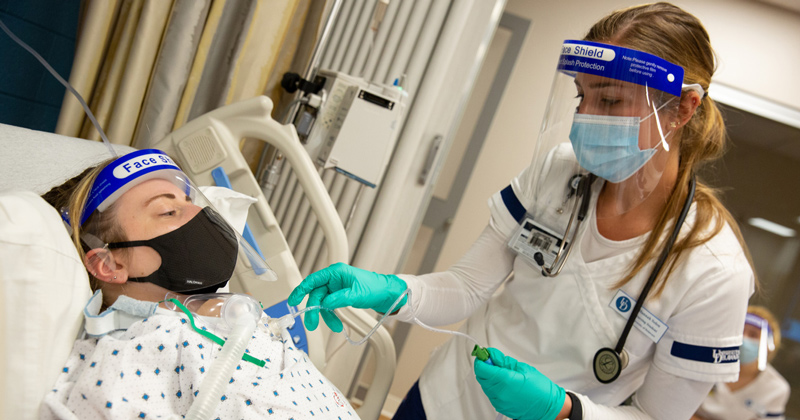 The School of Nursing's accreditation application was so thorough that after site visitors submitted their report, the board had no follow-up questions for the team.
"They thought that everything we put forth was pretty exceptional," said Heiddy DiGregorio, assistant professor and director of simulation and interprofessional education. 
Speakman called the work in CSIIDEE, with its certified simulation faculty, a "diamond in the rough." 
"We are truly lucky to have the talented faculty and staff who provide our students with this outstanding opportunity. The role of simulation is vital to nursing education. We have to be ready and able to provide all types of learning opportunities that may not be available in the live clinical environment," said Speakman. "The difference that it makes in a student's growth, capability, and comfortability is just amazing." 
CSIIDEE's accreditation application included a significant achievement — 30,000 hours of teaching in simulations.
"They thought it was incredible that the staff that we have could achieve that number in two years with four faculty members," said DiGregorio.
Speakman added, "The work that is done there — there's by far none better in the country."  
Faculty in the simulation center were forced to pivot during the COVID-19 pandemic. For example, students demonstrated bed bath skills on stuffed animals and dolls via Zoom while the Healthcare Theatre program went virtual in telehealth mode, impressing the accreditation board.
"We didn't miss a beat — not at all," said DiGregorio. "It really says a lot about our staff and faculty that we were able to still get accreditation having gone through a COVID time."
Hannah Solon, a senior nursing major who took part in the accreditation process, called the simulation center and Healthcare Theatre programs the most beneficial part of UD's nursing program.
"You can learn whatever from a textbook, you can memorize, but you really don't get your skills down until you're practicing it hands-on," said Solon. "It's a safe place…every nursing instructor tells you before you go in: 'This is the place to make mistakes and to try new things and to learn, and it's OK to mess up, and we'll talk about it after.'"
Both Solon and Alice Woods, a senior nursing major, who also took part in the accreditation process, have friends in nursing programs at other colleges and universities that don't have simulation and healthcare theatre.
"The healthcare theatre part — they think that's really amazing," said Woods. "They don't get that added experience of having Healthcare Theatre patients and theatre students who can give us feedback right away about how they felt in our care."
Speakman said there's a direct correlation between time spent in simulation and learning. Our alumni consistently tell us that simulation built their confidence as a student and prepared them well for clinical practice.  
"You had the experience in the simulation center of talking to patients," Solon said. "I think I would have been very nervous if I was going into my first clinical rotation sophomore year never having even said 'hello' to a patient. I definitely think that prepared me from a confidence standpoint." 
This past summer, Solon was a tech at MedStar Georgetown University Hospital in Washington, D.C., where she was given an opportunity to help with the catheterization of a patient. 
"We learned how to do that in simulation," she said. "I definitely would have said 'no.' If I had never practiced that on a mannequin before, I would not have felt prepared."
The School of Nursing's simulation center team will be recognized at the SSH's President's Diamond Ball in Los Angeles on Saturday, Jan. 15.