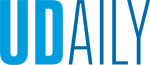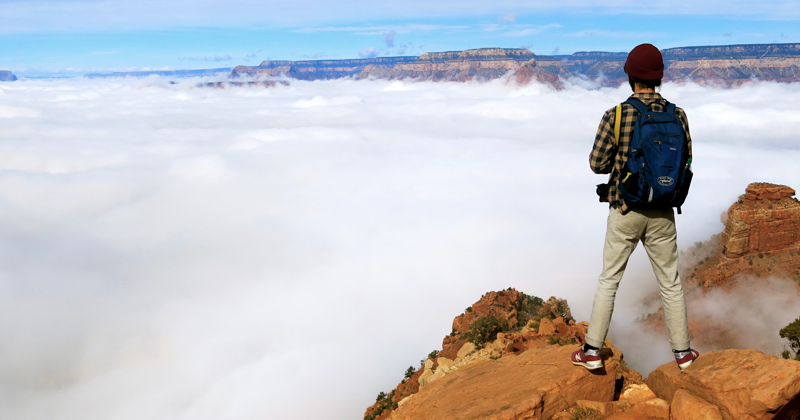 The 'Global We' at UD
Article by Matt Drexler and Stephanie Ferrell Photo courtesy of Daniella DiMatteo January 25, 2022
UD's new Internationalization Lab Report aims to shape the next generation of international education
To shape the next generation of international education, the University of Delaware will work to cultivate a sense of a "Global We," develop globally engaged leaders, reimagine study-abroad programs, recruit students and faculty to advance global diversity, and position the institution as a global knowledge hub.
Those are the goals in UD's new Internationalization Lab Report, which is the result of an intensive two-year effort involving experts from the American Council on Education's (ACE) Internationalization Laboratory who worked with leaders, faculty, staff and students from throughout the University.
"As the University embarks on its second century as an innovative leader of global education, this report will be an instrumental asset to advance meaningful progress and achieve critical goals for greater internationalization," said UD President Dennis Assanis. "I want to sincerely thank everyone who committed their time, experience and insights throughout this process to articulate a bold vision and plan that will benefit students and faculty throughout the University today and for generations to come."
Bahira Trask, co-chair of the project's steering committee, is professor and chairperson of the Department of Human Development and Family Sciences in the College of Education and Human Development. She has participated in United Nations and other international programs to promote global education.
"This renewed global vision will help the University position itself as an international university amid constantly changing conditions, both locally and globally," Trask said. "The renewed commitment to international education and research sets the stage to amplify UD's impact as an international university with an optimized foundation for dynamic administration, education and programming."
Provost Robin Morgan said that the report demonstrates that "UD is a truly global university, a global hub where people and ideas convene to solve the world's most challenging problems through the lens of UD's scholarship, research and community engagement. This comprehensive internationalization strategic plan serves as a roadmap for infusing international perspectives throughout the curriculum so that all UD students become part of the Global We that is UD."
In 2019, the University joined the ACE Internationalization Laboratory, becoming one of only 177 globally focused institutions around the world who have completed the lab.
The ACE senior associate assigned to UD, Ross Lewin, associate vice president for international affairs at the University of Maryland, was joined by two senior international officers from other public universities well known for successful internationalization on their own campuses: Josh Davis, associate vice chancellor for global affairs at the University of Nebraska, and Penelope Pynes, recently retired as associate provost of international programs at the University of North Carolina, Greensboro. The ACE team conducted a virtual peer site visit with UD representatives in October 2021 to discuss UD's report and help solidify the University's commitment to implementation.They met the provost and deputy provost, college deans and the academic leadership team, staff from the Center for Global Programs and Services, student leaders and members of the UD International Lab committee.
"UD should be extremely proud of the work it has already done to advance internationalization," Lewin said. "Any successful internationalization plan must have buy-in from leadership, and clearly UD has that. The Center for Global Programs and Services has an outstanding reputation for its collaborative spirit, ingenuity, responsiveness and thoughtfulness, which is also a critical ingredient for leading the implementation of internationalization strategies on campus."
The ACE report cited UD's commitment to humanitarianism and addressing grand challenges [that] will facilitate deeper global partnerships and energize both faculty and students.
Throughout the self-study, which coincided with the COVID-19 pandemic, one of the immediate priorities became restructuring the organization of the main units that provide global programming and support services at UD. Created in February 2021, the Center for Global Programs and Services (CGPS) now serves as one globally focused unit on campus and helps strengthen campus internationalization efforts by bringing together staff, resources and expertise focused on shared goals.The center is home to the operations of Study Abroad, International Student and Scholar Services, World Scholars Program and Global Outreach and Partnerships. Focused on a student-centered approach, CGPS provides expert advising and a wealth of engagement opportunities to the UD campus community.
Many of the ACE recommendations will be led by CGPS with the continued support and collaboration of many partner offices and departments on campus. As defined by ACE, comprehensive internationalization is "a strategic, coordinated process that seeks to align and integrate policies, programs and initiatives to position colleges and universities as more globally oriented and internationally connected."
According to Ravi Ammigan, associate provost for international programs and co-chair of the Internationalization Lab, with the guidance from experts from the ACE Lab that are rooted in standards of best practice in international education, the University has a strong platform to continue developing its comprehensive internationalization strategic plan. The internationalization process includes goals for a strengthened approach to articulated administrative leadership, structure and staffing; internationalized curriculum, co-curriculum and learning outcomes; faculty policies and practices; as well as innovations to enhance global student mobility,collaboration and partnerships.
"Importantly, policies, practices and initiatives will continue to develop through the lenses of diversity, equity and inclusion; agility and transformation; and data-informed decision-making," Ammigan said. "Together with our campus partners and with the support of University leadership, we are eager to continue our work on the implementation of the Lab report."
The full report is available on the Center for Global Programs and Services website. Questions can be directed to go-global@udel.edu.
About the ACE Internationalization Laboratory at UD
The Internationalization Laboratory is led by a team of experts with a wide range of backgrounds and experiences to assist institutions in developing internationalization goals and strategies for achieving them. These educators, researchers and administrators worked with the UD internationalization committee to conduct a self-study of the University's assets for global activity and curriculum development. Recommendations from this report will support the University's strategic goals, specifically its priority to strengthen its interdisciplinary and global programs.