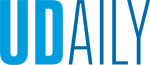 Delaware First: Five ways alumni benefit by giving back to UD
Article by Tiffany Hess-Bennette  Photo by Evan Krape December 16, 2022
Alumni giving makes a difference for the University, students, faculty and UD graduates
For many proud University of Delaware alumni, giving back strengthens their lifelong relationship with their alma mater. Christopher McElwee, a Class of 2012 graduate and regional ambassador for alumni engagement with the Atlanta Blue Hen Network, is inspired to give by feelings of gratitude and nostalgia for his UD journey.
"I give to UD because I want each student to have a rewarding college experience. Donor dollars impact the campus in so many areas, and I feel there is unobligated value to contribute," McElwee said. "I see my gift as an investment in growing university life while offering me the recognition and strength of a UD diploma."
McElwee encourages other alumni to honor this cherished time in their lives through annual giving and reflects fondly on the lasting friendships and experiences he had at UD, especially those on The Green (or The Mall).
"Alumni interaction with this space is close in memory and a shared connection across class years. It almost creates a competitive spirit for whose story is better," said McElwee. "Being a UD donor is no different. The individual 'why' behind giving is unique and easily becomes another way to contribute to the community conversation. You can donate any amount to virtually anything. That's the fun in it."
McElwee is just one of the more than 200,000 alumni who are asked to give back to the University each year. With the University's historic fundraising campaign, Delaware First: The Campaign for the University of Delaware, collective giving will continue to play an important role in helping students or faculty or growing UD programs and spaces. Alumni participating in fundraising at UD create value for graduates, too. Here are five reasons why alumni should consider giving to UD.
1) Support current students in their UD journeys
Alumni giving forges a connection across class years and helps strengthen the Blue Hen community. Through annual giving at any amount, alumni donors can ensure today's students have similar opportunities they had. If a certain internship, research experience, department, professor, scholarship, sports team or student group had a transformational impact on them, alumni can support their passion and designate gifts towards an area at the University that matters most to them.
2) Increase the value of a UD degree
The alumni participation rate — measured by the percentage of graduates who make a charitable gift to their alma mater each year — is a key factor in determining UD's placement in the U.S. News and World Report rankings. When UD moves up in the rankings, it helps the University continue to attract a talented student body and faculty at the top of their field. In turn, an improved ranking increases the value of a UD education, ensuring current or future employers and colleagues have more evidence that a UD alumnus or alumna is knowledgeable, prepared and well-rounded. A higher alumni participation rate gives a UD degree an even greater level of prestige — whether it's framed on a wall or at the top of a resume when applying for that dream job.
3) Inspire others to give
The collective giving of UD graduates who make a gift of any amount can make a positive difference for the next generation and continue to make an impact across campus and far beyond its borders. HenFunder, UD's crowdfunding platform, is an easy way to directly support a variety of campus projects led by students, faculty, staff and alumni. Together, small contributions add up and create momentum toward fundraising goals. It's a powerful ripple effect that inspires others to give back —funding life-saving research, expanding scholarships, supporting travel for athletics and more.
4) Help fill the funding gap
Annual gifts allow UD to meet its most pressing funding needs for students, faculty, programs and research. All around the nation, funding sources for public higher education institutions have shifted and decreased. At the same time, top academics and classroom learning are no longer enough for students to succeed. Internships, experiential learning, wellbeing and inclusion programs are integral for Blue Hens to thrive at UD and post-graduation. The University seeks philanthropic support each year to bridge the gap between tuition, state funding and the cost of providing high-quality education and a holistic student experience.
5) Show blue and gold pride
Increased alumni giving shows Blue Hen spirit, a demonstrated pride in the time spent making connections, learning and growing at UD. It shows that alumni are loyal and continue to prioritize the University's success — and invest in the success of the students who come after them — long after they graduate. Giving back is among the best and most meaningful ways for graduates to pay it forward, honor their college experience and grow their UD legacy.
If you would like to support UD's people, programs and places, please visit the web page created for making a gift. To learn more about further alumni engagement opportunities, please visit the UD Alumni Association website.
About the Campaign
Delaware First: The Campaign for the University of Delaware was publicly launched on Nov. 10, 2017. The comprehensive engagement and fundraising campaign unites Blue Hens across the nation to accelerate UD's mission of cultivating tomorrow's leaders, creating solutions to grand challenges, inspiring innovations and transforming lives. The united effort will help create an extraordinary student experience at UD and extend its impact on the region and the world.
Building on the record-breaking support and generosity evidenced by the Campaign, on Oct. 7, 2021, the University announced the extension of Delaware First with a $1 billion goal to further fuel change and innovation for students, faculty, campus and the world.
For more information, call 302-831-2104 or email campaign-info@udel.edu.