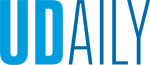 U.S. State Department programs return to UD
Article by Margo McDonough Photo by Maria Errico August 12, 2022
International participants engage in intensive leadership experience
Hawa Sheriff and Moustafa Muhieddine were two of the 52 international students at the University of Delaware this summer taking part in U.S. State Department programs designed to foster their leadership and civic engagement skills. Hosted by UD's Department of Political Science and International Relations, with support across the University, these public diplomacy programs were back in person after a COVID-related hiatus. A third State Department program, open to international faculty members and scholars, also returned to UD's Newark campus.
Sheriff is a 21-year-old nursing student from Sierra Leone.
"I want to empower women so that they can stand up for themselves and be independent," Sheriff said. "When I return home, I will work to build economic empowerment for women and girls."
Muhieddine is a 23-year-old biomedical electrical engineering student from Lebanon.
"I have a passion for helping others; I volunteer with the Red Cross and as a paramedic," Muhieddine said. "I came here to learn project management skills that I can use for volunteering and once I am working."
UD's Dan Bottomley is director of public diplomacy and global initiatives for the department. From early June when the first participants arrived until the end of July, Bottomley said there were challenges to shifting back to in-person operations with the pandemic in the background.
"These programs enable participants to build a toolkit of new ideas, knowledge and connections to take back to their home communities," Bottomley said. "It was challenging to bring these programs back to campus while still navigating COVID-19 and other difficulties, but it was really rewarding to host in-person programs again. It's great to meet face-to-face and build new cross-cultural friendships and understandings.
One of the programs, the Middle East Partnership Initiative Student Leaders Program, focuses on exceptional undergraduates from the Middle East and North Africa. Students are nominated to participate by U.S. embassies in their home countries and selected by the U.S. Department of State. The other undergraduate program, the Study of the U.S. Institutes (SUSI) for Young Women Leaders, brings together female students from across sub-Saharan Africa to develop and grow their leadership skills through economic empowerment. This summer featured two programs — a two-week experience for alumnae who participated online last year and a five-week program for new participants.
The program for international faculty members, the Study of the U.S. Institutes for Scholars and Secondary Educators on Foreign Policy, combined an intensive schedule of lectures, roundtable discussions and open forums with guided tours and social activities. Mid-career professors from Mongolia, Cameroon, Uruguay, Turkey and 12 other nations took part.
Special guest lecturers for the programs included U.S. Sen Chris Coons; Ambassador Jack Markell, the U.S. Representative to the Organization for Economic Cooperation and Development (OECD); and U.S. Sen. Tom Carper.
Carper met and greeted participants in UD's Lerner Hall. He walked around the room, asking each student to introduce themselves and talk about their home country.
"I can't believe an important government leader would take the time to get to know us like this," said Mohammad Qaddah, a 20-year-old mechanical engineering student from Kuwait.
The VIP visits were special but participants also relished everyday interactions outside the classroom. Amanda Bullough, an associate professor of management in UD's Alfred E. Lerner College of Business and Economics, has been the academic director of SUSI for Young Women Leaders since 2017. She said she tries to merge her personal life with the program as much as possible.
"I know when I travel to a foreign country, my absolute favorite part is getting to learn the culture by being invited to someone's home to see how people live," Bullough said. "So, I had the students over to my house for ice cream and so they could experience an American home. I opened my cabinets, showed them closets, whatever they wanted to see."
One of Bullough's favorite moments happened not in the classroom but at a local pool.
"We had some downtime one day after a particularly busy week," Bullough said. "Some of the ladies really wanted to go swimming. So, I took about 10 of them, along with my 8-year-old son, to a public pool for a couple of hours. The sheer joy they exuded while they splashed and giggled was downright heartwarming for me."