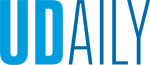 University of Delaware agriculture and natural resources major Tessa McDonough is working on UD's Webb Farm to get hands-on experience as she prepares for her career as an agricultural science educator.: youtube.com/watch?v=NaNOE7Z8Z0c
Working at Webb Farm
Article and video by Kate Zincone Photos by Monica Moriak August 31, 2022
Agriculture and natural resources major Tessa McDonough gets hands-on at UD's Webb Farm
Not long after the sun rose during summer mornings, University of Delaware junior Tessa McDonough was ready for another day of work on UD's Webb Farm. The agriculture and natural resources major officially began her day at 7 a.m., as she prepared to tackle the challenges of hands-on agriculture.
Webb Farm is part of the 350-acre Newark Farm at the always lively College of Agriculture and Natural Resources. Webb is home to animals of all kinds, ranging from Angus cattle to Dorset sheep to an equine herd. Many of McDonough's tasks involve tending to these animals, but that only scratches the surface.
"A lot of what I do is management of the animals as well as the pastures and the farm itself," McDonough said. "My morning routine consists of coming in and feeding all the animals, making sure they're all healthy. After that, I go into little projects, whether it's fixing fences, cutting grass, just making sure the farm itself looks nice."
Being one of only three summer employees at Webb Farm, McDonough had a lot of responsibilities, including supervising some of the day-to-day operations.
"Every day is different," McDonough said. "You always have to be watching and you have to be very aware of what's happening."
Whether she was operating the tractor to turn compost or overseeing the health of the animals, McDonough kept a watchful eye over Webb.
McDonough had her eye on Webb Farm even before she was a UD undergraduate student. In high school, the Georgetown, Delaware resident worked for three years at UD's Carvel Research and Education Center, the equally impressive southern campus of the college. As a Sussex Central High School student, Tessa realized her passion for agriculture and came to visit Newark.
"When I was looking for the college I wanted to attend, I originally did not want to be in-state," McDonough said. That changed when she first visited campus. "When I toured UD, I truly fell in love with the campus and the farm. I realized all of the opportunities that UD can provide."
Though the main campus farm was a deciding factor, McDonough always had an interest in agriculture as a whole. With a zeal for animal science and education, she wanted a comprehensive agriculture education and to learn in-depth about all facets of the subject.
"I chose [agriculture and natural resources] because it is an interdisciplinary major," McDonough said. "You get to learn about all of the different categories within agriculture — animal science, plant science, wildlife — the list goes on and on."
She is soaking up knowledge on everything that an agricultural professional needs to know, driving her towards her goal of becoming an agricultural science educator.
With minors in animal science and educational studies, McDonough is planning her teaching career at the middle school or high school level. She was already heading towards the profession before coming to campus; her UD experiences solidified her plans.
"Coming into college, I knew that I wanted to be an agriculture teacher and my heart was set," McDonough said. "I had clubs and classes that have helped confirm that."
Outside of the classroom, one of the most influential elements has been her involvement in College of Agriculture and Natural Resources' student organizations.
As a member of the Sigma Alpha professional agricultural sorority and current president of the Agriculture College Council, McDonough is building leadership experience and her resume. She also volunteers her time as an ag ambassador; she gives tours to prospective students, like the ones that enticed McDonough to attend UD herself. The community service, outreach and educational experiences gained through these extracurricular organizations leave a lasting impact.
McDonough said she considers herself a lifelong learner and, if you ask around the UD Farm, one of the best mentors to learn from is Webb Farm manager Larry Armstrong. Tessa is extremely appreciative of his guidance as she navigates her work.
"[Armstrong] truly embraced what it means to help a student learn," McDonough said.
"Tessa has learned, and is learning, all aspects of managing cattle, horses and sheep," Armstrong said. "From pasture management to sequestering carbon through composting, I explain and demonstrate the science and theory behind everything we do here on the farm, so it's not 'just a job.' "
Mentorship, interactive coursework and extracurricular experiences have only reinforced McDonough's passion for agriculture. This upcoming fall, she will apply that knowledge to the classroom when she begins her first semester of student teaching at a local middle school.
"I think it's truly amazing what this farm can teach myself and other students, and how much it can help you prepare for your future career," said McDonough.