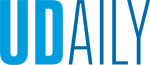 2021 Spring Update for March 19
Article by UDaily staff March 19, 2021
Information on plans for the fall, Commencement, vaccinations, testing and more
Stay informed about recent decisions and plans by visiting www.udel.edu/return. Have a specific question? Check the FAQs, which are updated regularly as questions come in to coronavirus@udel.edu.
Looking forward to fall: In a campus town hall meeting on March 18, President Dennis Assanis said he hopes that 2021-22 will be a "more vibrant" academic year, with far more classes offered in person, residence halls at full capacity, a full athletics schedule, more researchers in laboratories and UD facilities fully operational, with the caveat that COVID-19 has been unpredictable.
Commencements for the Classes of 2021 and 2020: In the March 18 town hall, Assanis said plans are underway to have some form of in-person Commencement ceremonies for members of the Class of 2020 and the Class of 2021. Subject to public health concerns, they are tentatively being planned for the last weekend in May. More details are expected soon.
Play it safe: Healthy behaviors have helped slow the spread of the virus on campus. Don't risk losing the progress that's been made by letting your guard down at post-St. Patrick's Day celebrations. Newark Police and UD Police will have significant patrols and enforcement throughout Newark this weekend. Any unsafe or large gatherings may be reported to the Newark Police directly or through the LiveSafe App.
Vaccination update: All UD employees are now eligible for vaccination within the state of Delaware. The Division of Public Health is beginning to fully roll out the vaccine to everyone in Phase 1b, which includes employees of institutions of higher education. Undergraduate and graduate student employees have been contacted by the Office of Human Resources about documentation to confirm their eligibility. The University is partnering with the state to offer a series of vaccination events for UD employees over the next several weeks on the campus in Newark, as well as other partnering institutions throughout the state. As soon as details on these employee clinics are finalized, the UD community will be notified.
On-campus testing: Students living on campus are reminded that they are required to be tested every week. This includes students who have been vaccinated. On-campus students receive a weekly email from "RLH COVID Testing," where they can access a link to make reservations at the UD testing sites in Harker ISE Lab or Clayton Hall. Testing is by appointment only. No walk-ups will be permitted.
On a random basis, Student Health Services is selecting and requiring off-campus students to test at UD testing centers (Harker ISE Lab or Clayton Hall). Students will be notified by email on how to schedule their test and must participate. Off-campus students who are not feeling well should contact Student Health Services to obtain a test. Additionally, on a random basis, the Human Resources Office is selecting staff to test at the UD testing Centers, and they also are notified by email. Anyone selected for on-campus testing must schedule an appointment as no walk-ups are permitted.
Community testing options both on campus and locally: Free community-based testing is available through the state of Delaware, including sites on the Newark campus. The state of Delaware has a site at Lot #6 on the Laird Campus until 6 p.m., today, March 19. Registration is encouraged at this link. New Castle County will hold drive-through testing events on the STAR Campus from 10 a.m.-3 p.m., Saturday, March 20, and from 11 a.m.-3 p.m., Sunday, March 21. Walk-ups are also accepted at these events. Registration is encouraged at this link. On Tuesday, March 23, the state will be at the Hollingsworth parking lot, at the corner of North College and Cleveland avenues, from 11 a.m.-7 p.m. Registration is encouraged at this link.
In addition, testing is regularly available within walking distance of campus at the Hudson Service Center, 501 Ogletown Rd., Newark, from 8:30 a.m.-noon, Monday through Friday. The Walgreens in the Four Seasons Plaza, south of Newark on Route 896, also offers testing 9 a.m.-5 p.m., daily. Information about a variety of upcoming "pop-up" testing events in the area is available at this website.
Faculty and staff who are tested at a non-UD site should upload the results to UD Human Resources.
Survey to new undergraduate students closes March 26: The Blue Hen Check-In survey was sent March 15 to all newly admitted undergraduate students. The brief survey asks students five questions that, based on responses, will allow UD to connect them to resources through Student Life and Student Financial Services, as well as to academic support via the college assistant deans. The survey closes Friday, March 26. Faculty who have first-year students in their courses (e.g., First Year Seminars, ENGL 110) are asked to encourage them to complete the survey. The Qualtrics survey was sent from advisingcentral@udel.edu and any questions can be sent to that Advising Central general email. Especially in this predominantly virtual environment, it's important to do everything possible to assist new students as they adjust to life as Blue Hens.
Student study spaces: Students who need a space on campus to study or take an online class have many options. UD Student Centers, the Library and some classrooms are available either by reserving a space online or by dropping in. As a reminder, masks must be worn and physical distancing guidelines followed when using campus facilities.
Limits on private gatherings: The city of Newark continues to limit gatherings at private residences to 10 people indoors and 20 people outdoors. Large, unmasked and unsafe off-campus gatherings are one of the greatest threats to continuing in-person classes and other activities this spring. Students who violate these limits are subject to referral to the Office of Student Conduct and may face suspension from the University.
Research Town Hall, March 22: The next research town hall, led by Charlie Riordan, vice president for research, scholarship and innovation, will be held from 2-3 p.m. on Monday, March 22. Joining Riordan will be Dr. Tim Dowling, director of Student Health Services. Register online. The town halls are recorded and archived on this webpage. For more information, contact UDResearch@udel.edu.
For those needing assistance: Wellbeing services and support are available. The Center for Counseling and Student Development is open and available remotely, and 24/7 mental health support remains available on the UD Helpline at 302-831-1001 for any student in need of someone to talk to. Medical advice is also available to all students 24/7 through Aetna at 800-681-3957. Additionally, resources are available concerning substance use and recovery assistance due to experiences with the COVID-19 pandemic. Those individuals experiencing any concerns should feel free to contact the UD Collegiate Recovery Community (CRC).
The Employee Assistance Program is now provided through ComPsych GuidanceResources. This is a free program available exclusively for State of Delaware Group Health Plan non-Medicare members and their dependents. Those not eligible to enroll in the Group Health Plan will have access through March 2021. EAP can help with a wide variety of work and life issues. In addition, Employee Health and Wellbeing has a variety of resources available to assist employees.
Protect the Flock: Thanks for following the guidelines and keeping everyone safe. Keep the momentum going by remembering to:
Wear a face covering.
Avoid gathering in large groups.
Wash your hands frequently.
Get tested frequently.
Questions? Send an email to coronavirus@udel.edu.