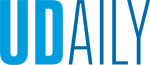 Looking to a robust fall
Article by Diane Stopyra Photos by Kathy F. Atkinson and Evan Krape March 18, 2021
President Assanis highlights vision for the year ahead
Editor's note: University of Delaware President Dennis Assanis held a virtual Town Hall on Thursday, March 18, to discuss his hopes for a robust fall semester. UDLive recorded the 90-minute meeting and it can be viewed at this website.
When the coronavirus (COVID-19) pandemic rocked the globe, University of Delaware faculty, staff, students and their families rallied. Channeling the anxieties of an uncertain time into innovation, education, research and care for one another, the UD community proved not merely resilient in the face of unparalleled adversity, but stronger because of it.
Now, understandably, this community is asking: What comes next?
On Thursday, March 18, UD President Dennis Assanis answered this question with a spirit of hope and optimism. Blue Hens present and future may want to put on sunglasses: There is a bright light at the end of the pandemic tunnel.
"The exciting news is that we should be able to return to face-to-face classes in the fall, both for our main campus and our Associates in Arts Program," Assanis said during Progress and Promise, a virtual town hall streamed via UDLive. "As we look at the roll out of vaccines and the overall decline in new COVID-19 cases, we anticipate a robust, safe fall semester with an easing of some public health restrictions.… It will be a much more normal campus experience."
With the caveat that COVID-19 has been unpredictable and plans may change depending on the trajectory of the virus, Assanis outlined his vision for a "more vibrant" academic year. His expectations, he said, are that 95% of classes will be offered in person, residence halls will operate at full capacity, a full athletics schedule will resume, more faculty and student researchers will return to their laboratories, and University facilities — including dining halls, student centers and the Carpenter Sports Building (Little Bob) — will be fully operational.
Should these expectations play out, the upcoming fall semester will not represent a mere return to business as usual for Blue Hens, but a new-and-improved college experience. Lessons learned during the pandemic — students are more inclined to meet with their advisers if given a virtual option, for instance — will carry into the new academic year, as will technological advancements that have enhanced teaching methods and improved access to resources.
"We're very optimistic about the next academic year," Assanis said, noting that undergraduate applications have broken a new record of 33,500 for the second year in a row. "We anticipate a strong freshman class in both quality and quantity."
A first step toward this brighter tomorrow will be some form of in-person Commencement ceremony for members of the Class of 2020 and the Class of 2021. Subject to public-health conditions, the ceremonies are tentatively planned for the last weekend in May. UD administrators will follow up with relevant details soon, Assanis said, adding that he is "looking forward to celebrating the graduation of our students."
This upbeat vision for the future is only possible because of momentum built since the onset of the global crisis. From day one, UD prioritized health and safety, leveraging University expertise and staffing to conduct more than 50,000 COVID-19 tests (as of the time of the town hall) in the campus surveillance program, as well as collaborating with New Castle County and the state of Delaware to provide additional testing on or near campus. Now, according to Assanis, the next big priority is inoculations, and everyone who works at UD is eligible: "I think in the next few months — certainly over the summer — everyone who wants to be vaccinated will have that opportunity."
This ongoing commitment to protecting the flock has allowed for continued research operations on campus, despite pandemic restrictions.
"You carried on the important work of this institution," Assanis told the virtual crowd. "And what's really impressive is that you didn't just 'get by' and you didn't just 'get through it.' You really pushed to keep advancing UD as a top-notch university — one that's known for our amazing faculty, our fantastic students and our dedicated staff … one that has a positive impact on society, here in Newark and around the world."
Assanis cited the just-announced creation of the Delaware Center for Musculoskeletal Research, launched at UD with an $11.8 million grant from the National Institutes of Health, as well as large research grants for the National Institute for Innovation in Manufacturing Biopharmaceuticals, or NIIMBL, and other research centers.
"What we do here — what you do here — matters to the state and the nation, and it deserves public support," Assanis said.
After austerity measures taken by the University to offset budget issues brought on by the pandemic, such public support — approximately $60 million worth — has come in the form of state and federal COVID-relief legislation. This funding will allow UD to end the 5% salary reduction applied to non-unionized employees in November of 2020. Assanis thanked employees for their sacrifices and flexibility over the past year.
In addition, UD expects to receive $21 million from federal COVID-relief funds to be distributed directly to students. In the first round of distributions, undergraduate students who have filed a FAFSA will each receive at least $250, and domestic graduate students will get $250 each. Additional funds will be distributed to students in need according to government regulations over the next few months, Assanis said.
The significant increase in campus engagement and activity during the spring semester, combined with UD's mitigation measures and the federal relied funding, enables UD to now project an operating deficit of about $65 million for this fiscal year; this is significantly less than the $228 million to $288 million initially projected last fall.
These positive developments allow the University to continue building upon its momentum in a strategic way. To this end, Assanis said he is planning a refresh of the University's Strategic Plan, centered around the pillars that inform the work of UD. Over the coming months, a task force with several working groups comprised of faculty, staff and students will develop a blueprint for making continued progress on these pillars, which include ensuring student success in the post-pandemic era; building diversity, equity and inclusion as the foundation for social justice and campus culture; expanding interdisciplinary and global opportunities; redefining creativity, innovation and entrepreneurship; and reimagining intellectual and physical capital for a sustainable and boundless campus.
It is all a part of the University's larger mission: to boldly advance and achieve — a commitment not even a global pandemic can shake. Interested persons can learn more about the status of this mission through the President's Report for 2021, now available online.
"Everything you've done over the past year — your sacrifices, your adaptations, your innovations to keep us moving forward — it's all helping to make our community stronger than before," Assanis said. "So, thank you, from the bottom of my heart … for your hard work, your teamwork, your patience, your creativity and your dedication to UD and to each other."