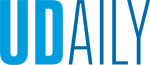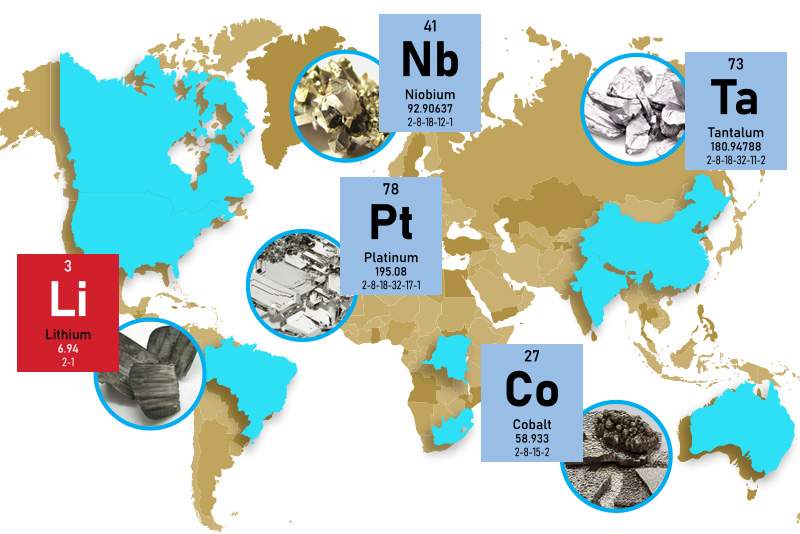 Illicit mineral trade
Article by Adam Thomas and Ann Manser Maps by Jeffrey C. Chase March 15, 2021
Interdisciplinary UD team to map global illicit trade in energy-critical materials
Even in an era of information overload, where it seems like no piece of information can slip through the cracks without being scrutinized, when it comes to the shipment and supply of illicitly-sourced materials in energy-critical minerals, there are common gaps and issues that emerge across the global supply chain.
These materials are essential for powering today's latest and greatest technologies, and a multidisciplinary team of researchers at the University of Delaware are attempting, for the first time, to map and model the flow of these global energy-critical minerals based on original research in several source, transit, and destination countries.
They will do this by drawing on each research member's area of expertise, through a combination of machine learning, remote sensing and qualitative research.
The research is funded through a five-year National Science Foundation Grant for $999,984 and will be the first step in figuring out, on a global scale, how to improve the discovery and traceability of these minerals, identify vulnerable points along their supply chains, and identify effective strategies to address the root causes of illicit activity.
This is important because when mining activities happen outside of a regulatory framework, there is a much greater likelihood of environmental and social abuses. People who participate in it are more vulnerable in a variety of ways, including the criminalization of traditional activities.
Thinking Global, Starting Local
The energy-critical minerals that the team will research include cobalt, lithium, niobium, platinum group metals, rare earth elements, and tantalum, all of which are essential for renewable, nuclear, and fossil energy generation, and many of the technologies that power modern life.
"We wanted to be clear that this isn't just a renewable energy story," said Julie Klinger, the principal investigator on the project and an assistant professor in the Department of Geography and Spatial Sciences in UD's College of Earth, Ocean and Environment (CEOE), where she was recently named associate director of the Minerals, Materials and Society program. "It is an energy and a technology story."
Klinger said that while the research will eventually span the entire globe, the researchers decided to look first at a few countries spread across five continents that are important exporters, importers or transit countries.
In the Americas, that includes the United States, Canada and Brazil. In Africa, Nigeria, the Democratic Republic of the Congo, and South Africa, and in Asia, they will begin with India and China, and will also study Australia.
They decided that the best starting spot would be the United States, mainly to get a handle on all the different ways that import data for these materials is captured.
"We're looking not just at the raw material but also at technological components that contain these raw materials," said Klinger. "So in addition to the purified metals, we're also interested in things like magnets or batteries, and there are lots of different ways they can be classified. This alone can lead to discrepancies in the data."
The classification of these materials varies among different agencies and even in the United States, there isn't a clear, holistic picture to capture all of the data. Looking beyond a particular country, the supply lines get even more muddled, as different countries can call the same material by different names.
"You and I may be trading in apples, but if I call them 'red apples' and you call them 'Jonathan Apples,' that needs to be sorted through," said Klinger.
Interdisciplinary team
To get to the heart of their question, each individual will investigate the illicit global material trade in their own area of expertise.
Federica Bianco, an assistant professor in the Departments of Physics and Astronomy and in the School of Public Policy and Administration and a resident faculty in the Data Science Institute, will develop an Artificial Intelligence (A.I.) based image analysis. This will allow the team to look at different satellite images and train the A.I. to identify different signatures on the land and different kinds of land use to flag for potential mining activity. This will be done to determine if there is mining activity occurring outside of officially designated areas.
Kyle Davis, assistant professor in UD's College of Earth, Ocean and Environment and College of Agriculture and Natural Resources who is also a resident faculty member with UD's Data Science Institute, will work with Bianco on gathering the satellite imagery. Bianco will identify the areas and Davis will perform a geospatial analysis to see how the areas have changed over time.
Klinger and Dawn Fallik, associate professor in the Department of English in UD's College of Arts and Sciences, will handle international field work together and intend to incorporate doctoral students to train them in the art and science of qualitative research in multiple languages. They will visit government entities, mining companies, and meet with local journalists and environmental organizations.
Fallik, whose academic and journalistic background focused on investigative database reporting and who has written extensively about health and science, will bring her journalistic expertise to the project. Formerly a co-director of the National Institute of Computer-Assisted Reporting, she taught journalists how to use massive government databases to find and report stories in the public interest.
"I'm very enthusiastic about this research project, especially traveling [with Klinger] to the countries we've identified and interviewing people on the ground about what the day-to-day operations are like in this kind of mining of minerals," Fallik said. "I think it's a good use of my background in interviewing and in collecting raw data. That process involves looking at what data is being made public and also what is not being collected and reported."
Xi Peng, assistant professor in the Department of Computer and Information Sciences in UD's College of Engineering and a resident faculty at UD's Data Science Institute, will lead the machine learning analysis for the project, interpreting the vast swaths of data that the team will gather.
"We will be in this dynamic dance between bringing in data, discussing data, having Xi Peng, Federica Bianco, and Kyle Davis and the graduate students we are able to fund develop algorithms and run deep learning analyses," said Klinger. "Then we'll all assess the findings from our multiple perspectives, see how we can tweak the analyses to garner new insights, and the dance continues. In this way our analysis, the AI, and the machine learning all improve over time."
In addition, Saleem Ali, Blue and Gold Distinguished Professor of Energy and the Environment, and Director of the Minerals, Materials and Society Program, will help the team as a senior personnel member of the project, connecting them with experts at the international and national level in several countries around the world. His expertise on natural resources, policy, and the complex politics surrounding different forms of mining will lend an important perspective to the project and he will also help co-advise the students working on the project and ensure the findings reach a wide audience.
Connecting the info to the public
The group is committed to making their findings accessible to different sectors of the public, including policy makers in the United States and overseas. They are also working with the Science History Institute in Philadelphia to develop a curriculum that's appropriate for high school students and will be sharing their findings with the Critical Materials Institute at Ames National Laboratory, among others.
"We're aiming to make this information available for local, national and international communities of scientists, policy makers and the curious general public," said Klinger.
Fallik will also come in on the back end of the project to help determine the most effective ways to communicate what the researchers learn. One possibility, she said, would be to develop a multimedia presentation for conferences and public events to inform non-scientists and policy makers about the team's findings.
"I think that's where having someone with a background in science communication can make a difference," Fallik said.
Having only been at UD since January 2020 before the project came together months later, Klinger said this project would not have been possible if not for the support and guidance she received from the UD staff and the collaborative nature of the UD faculty.
"The staff put me in touch with faculty across the University and helped match me with the kind of people who were interested in this project," said Klinger. "For a new faculty member to be able to assemble a cross-university team of researchers during lockdown was really dependent on our extraordinary professional staff. Their work is crucial to making sure the information flows to the right places and that all the nuts and bolts of a big idea come together into an actual, concrete project."