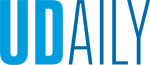 Helping academic mothers
Article by Adam Thomas Photo by Evan Krape March 26, 2021
Essay offers potential solutions for challenges faced by mothers in academia during pandemic
The coronavirus (COVID-19) pandemic radically changed everyday life at universities and higher education institutions across the world. While the pandemic has no doubt negatively affected people of all groups, there is one category of academics in particular that is feeling the impacts of COVID-19 at a disproportionately higher rate than their peers: academic mothers.
A new essay published in PLOS Biology highlights the challenges facing mothers during the pandemic, especially mothers of color who not only have to deal with the challenges of being a mother in academia but also have to confront racial issues that the pandemic and the events of 2020 laid bare. The essay, written by 13 academic mothers, also offers some possible solutions to the problem.
These solutions are not restricted to mothers, however, and the authors note that their proposed solutions could help all scientists who are trying to juggle personal issues as well as child care or elder care while also trying to have a successful career in academia.
Jennifer Biddle, associate professor at the University of Delaware's College of Earth, Ocean and Environment's School of Marine Science and Policy, was a co-author on the paper and said that it came about through discussions over social media.
"Professors started checking in with each other on social media about what their institutions were doing and whether they were shutting down classes or still asking people to be in person," said Biddle.
Eventually, Robinson W. Fulweiler, the first author on the paper and a professor of biology and earth and environment at Boston University, decided to try to sort out what was going on at different institutions, especially how they were dealing with child care issues.
"There was such a discrepancy on whether or not your child care shut down, and just watching everyone go through absolute trauma was astounding," said Biddle. "So we decided to document what we wished was happening.' "
The paper highlights affordable, high-quality child care as one universal infrastructure improvement that can be made at universities.
Biddle said it is frustrating that it is still a struggle to get universities to provide sufficient child care for their employees.
"A lot of times at universities, when you get hired, there's a two-year wait list to get your child into daycare," said Biddle. "The universities might be growing their faculty and not commensurably expanding their child care services."
The paper calls for universities to provide on-campus day care or subsidies for off-campus day care, and when options are limited by social distancing restrictions, funds for additional child care support. These resources should be made available to staff, postdocs, graduate students as well as faculty members.
In addition to access to child care, faculty members who serve as mentors can make it clear that they are wholly supportive of their mentees' personal choices and lifestyles, including family units with or without children, and let them know they will strive to allow their mentees to achieve a healthy work-life balance.
The paper also outlines improvements that can be made by scientific societies, publishers, funding agencies and university administrators — including department chairs, deans and provosts.
The COVID-19 pandemic may have made these issues more extreme, but Biddle said if you look at the history of academia, it's clear who benefits from a lot of the structures.
"We're in this system where, if you look at everything from sabbaticals to the way meetings get run, it's meant for men who have an at-home spouse," said Biddle. "Working parents weren't really thought about when the hierarchy of academics was being built."
When a person accepts a job at a university, they often must relocate. Academics can end up moving from institution to institution, sometimes across the country and sometimes internationally, and for mothers or any caregiver, it can be a challenge to find adequate child care in a new town.
"I am the school emergency contact for half of my department's newest hires," said Biddle. "If you accept a new job, and you land in a new place, the first thing you do when you sign your kid up for school is you need someone else to pick them up if there is an emergency. It's these little things that impact families in academia. I think that it's worth stopping and rethinking if we can build in more family-friendly policies."
Administrators can re-examine tenure timelines, as mothers usually have to take an extra year to be able to get tenure, which delays pay raises and has a long-term financial impact on a family. Department chairs at research-intensive universities could allocate flexible funds to support research productivity of academic mothers, in particular mothers who are black, indigenous, or other people of color.
Scientific societies can blend virtual and in-person meetings, as sometimes mothers have to miss in-person meetings because of the restrictions of traveling with a young child and the inability to find child care at conferences. They can also continue to diversify their boards and enhance networking opportunities between mothers in academia.
Publishers could expedite submissions from women, extend deadlines for reviews and revisions, as well as actively recruit women to their journals' editorial boards.
Biddle said that the process of getting this recent paper published was a bit of a struggle as they were told by a few journals that they had already published papers about the impact of COVID-19 on women and didn't want to publish another piece.
"Here, ironically, was a document written by moms who were all juggling kids, and we were told that we were too late," said Biddle. "And our whole point in the paper is that because we are moms and are being stifled by the pandemic, of course we're later than other publications. We are thankful PLoS Biology stepped up to support this work, and included two other diversity and equity articles in this issue."
Funding agencies could consider facilitating no-cost extensions to grants, recognizing that researchers may have lost a year of research due to COVID-19, and consider taking steps to reduce the paperwork burden associated with sequential applications which would allow academic mothers to focus their efforts on progressing research.
These suggestions are just a few examples of what can be done to help alleviate some of the burdens being felt by mothers in academia during the COVID-19 pandemic, but it's clear that changes need to be made and should be addressed by all aspects of the academic community.
"Now is a time that institutions can take a hard look at their structure," said Biddle. "The mechanics of the university have been pulled apart in the past year. What I would really like is for UD and for all universities to stop and think as they're rebuilding, how can they make structures that are more equitable for parenthood in academia and increase equity overall?"