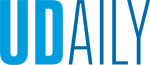 Winter 2021 Update for Jan. 13
Article by UDaily staff January 13, 2021
Information on COVID-19 testing, limits on social gatherings and more
Stay informed about recent decisions and plans by visiting www.udel.edu/return. Have a specific question? Check the FAQs, which are updated regularly as questions come in to coronavirus@udel.edu.
COVID-19 testing: Faculty and staff who are coming to campus regularly are required to complete a COVID-19 test before returning or, if necessary, during their first week back. After that initial test, you do not need to get tested again until further notice, as long as you do not experience COVID symptoms and the Daily Health Screening Form indicates that you are cleared to be on campus.
Tests can be done at one of the UD testing sites, which are available only for students, faculty or staff who need to be on campus regularly. Testing is offered each Monday and Wednesday from 9 a.m. to noon at Harker ISE Lab and 10 a.m. to 1 p.m. at Clayton Hall. Registration is encouraged, but walk-ups may be accommodated. If you plan to be tested at a UD site, you must complete the Daily Health Screening Form and bring the results with you on a phone or tablet (no paper printouts).
For faculty and staff, the test can also be done elsewhere, such as a health care center or a testing site offered by the Delaware Division of Public Health or New Castle County. Information about other testing is available here. Faculty and staff who get a test at a non-UD site must upload the results to UD Human Resources.
You should plan to get tested and have a negative result no more than three days before you return to campus for work. If necessary, you are permitted to be on campus while your test results are pending. Please be mindful to avoid contact with other people while awaiting COVID-19 test results. Regardless of your test results, you must always follow all safety protocols (face coverings, physical distancing, etc.) and complete the Daily Health Screening Form each day that you will be on campus.
Vaccination planning: University officials are working closely with the State Division of Public Health on plans for forthcoming distribution of the COVID-19 vaccine. Details will be announced as soon as plans are finalized.
City extends limits on social gatherings: The city of Newark has extended its ban on large social gatherings. Indoor gatherings are limited to 10 people, and outdoor gatherings are limited to 20.
For students in residence halls: Have questions about student housing during Winter Session or the spring semester? An FAQ on the Residence Life and Housing website provides lots of answers, as well as phone and email contact information.
Research update – Jan. 25 town hall: The next research town hall, led by Charlie Riordan, vice president for research, scholarship and innovation, will be held from 2-3 p.m. on Monday, Jan. 25. Register online. The town halls are recorded and archived on this webpage. For more information, contact UDResearch@udel.edu.
Wellbeing support available: All members of the UD community are encouraged to take advantage of virtual opportunities to connect with each other as COVID-19 and flu cases continue to rise. Students are reminded to be intentional about their social bubble, especially if they are preparing to transition from one household to another. Wellbeing services and support are available. The Center for Counseling and Student Development is open and available remotely, and 24/7 mental health support remains available on the UD Helpline at 302-831-1001 for any student in need of someone to talk to.
Effective Jan. 1, 2021, the Employee Assistance Program is now provided through ComPsych GuidanceResources. This is a free program available exclusively for State of Delaware Group Health Plan non-Medicare members and their dependents.
Winter Session 2021 dates
Thursday, Jan. 14: Last day of late registration and free drop/add for four-week classes.
Monday, Jan. 18: Martin Luther King, Jr. holiday; no classes meet and University offices are closed.
Friday, Jan. 22: For five-week classes, last day to change registration or withdraw from a course without academic penalty and approval of the assistant dean.
Tuesday, Jan. 26: For four-week classes, last day to change registration or withdraw from a course without academic penalty and approval of the assistant dean.
Friday, Feb. 5: Last day of classes.
Saturday, Feb. 6: Final exams.
Questions? Send an email to coronavirus@udel.edu.