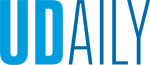 For the Record
Article by UDaily staff February 05, 2021
University community reports recent publications, presentations, honors and exhibitions
For the Record provides information about recent professional activities and honors of University of Delaware faculty, staff, students and alumni.
Recent publications, presentations, honors and exhibitions include the following:
Publications
Leslie F. Goldstein, Morris Professor Emerita of political science, has published a guest blog in the symposium on Constitutional Revolutions published on the prestigious legal blog, Balkinization, (run by Jack Balkin of Yale Law School). Her essay, entitled "Constitutional Revolutions and the Judicial Role Therein," was published on Jan. 17, 2021.
Heinz-Uwe Haus, professor of theatre, has published a video for the Cyprus Theatre Museum, Limassol, Cyprus, on the plays of Brecht he directed in Cyprus: Caucasian Chalk Circle, Good Person of Szechwan, Mother Courage and The Irresistible Rise of Arturo Ui. The filmed interview is at the moment being streamed through an application inside the museum and "will promote the museum in mainstream and/or social media," according to Angelina Moridou, Theatriko Mousio.
Myae Han, professor of human development and family sciences, recently published a coedited book, Play and Literacy, as part of the Play and Culture Studies book series with James Johnson from the Penn State University. This book provides theoretical and historical foundation of connection between play and literacy, applied research studies as well as practical strategies to connect play and literacy in early childhood and in teacher education. Chapters include the history of play and literacy research, book-play paradigm, play in digital writing, book-based play activities, play-based reader responses, etc. Han is a recipient of Edgar Klugman Award for Lifetime Contribution of Research and Leadership in the Field of Play and Early Childhood Education from the National Association for the Education of Young Children (NAEYC)'s Play, Policy and Practice Forum. She is currently a chair of Early Education/Child Development (EECD) SIG at the American Educational Research Association (AERA) and a past president of The Association for the Study of Play (TASP).
Sheryl Kline, deputy dean in the Alfred Lerner College of Business and Economics and Aramark Chaired Professor, and Jing Ma, assistant professor of hospitality business management, have been notified of the acceptance of their paper, "The cleanliness of restaurants: ATP tests (reality) vs consumers' perception" by the International Journal of Contemporary Hospitality Management. This study aims to "empirically assess restaurant surfaces' cleanliness and compare them to customers' perceptions about the cleanliness of surfaces when dining in a restaurant."
David Kirchman, Maxwell P. and Mildred H. Harrington Professor Emeritus of Marine Studies, has a new book titled Dead Zones: The Loss of Oxygen from Rivers, Lakes, Seas and the Ocean. Human activity has caused an increase in uninhabitable, oxygen-poor zones--also known as "dead zones"--in our waters. The book features rare, historical and even some unpublished scientific discoveries and policies related to oxygen-poor zones in the water and includes interviews with scientists such as Gene Turner and Nancy Rabalais, who made key discoveries of dead zones. In addition, the book explains the science of dead zones in understandable terms, perfect for policymakers, ecosystem managers and anyone interested in environmental science and climate change.
Presentations
Angela Hattery, professor of women and gender studies, co-director of the Center for the Study and Prevention of Gender Based Violence and winner of the 2019 Sociologists for Women in Society (SWS) Feminist Lecturer Award, delivered the 2020 Feminist Lecture on Jan. 28, 2021, via Zoom. Her lecture, entitled: "Gender Based Violence Among Intimate Partners, Institutional Betrayal and the Carceral State," explored the myriad ways in which this pressing social problem is perpetuated by institutional structures and the over-policing of the Black community. Katherine Kafonek, Ph.D. candidate in sociology and criminal justice at UD., moderated the session.
Honors
Janis A. Tomlinson, director of Special Collections and Museums, University of Delaware Library, Museums and Press, has received the 2021 PROSE Award for Biography and Autobiography from the Association of American Publishers for her recent biography of artist Francisco Goya. The award recognizes "exceptional scholarship" and "significant contributions" to the field. Tomlinson's book, Goya: A Portrait of the Artist, was published by Princeton University Press in 2020. Publishers Weekly called it "a passionate and well-researched biography," and a critic in the Wall Street Journal said Tomlinson "is an expert, evenhanded guide and there is no question we are in the surest of hands."
Lisa Jaremka, assistant professor of psychological and brain sciences, has received the 2021 Early Career Award from the Social Personality and Health Network. Jaremka, whose research integrates social psychology and health, will receive the award at the network's preconference meeting on Feb. 10 and will deliver an invited talk about her work at next year's preconference. The Early Career Award honors a junior scholar, one who has earned their doctoral degree within the past 10 years, who has made exceptional contributions to research and/or practice that integrates social/personality and health psychology.
Jennifer Margaret Barker, professor of music theory/composition, has been awarded the Delaware Division of the Arts 2021 Individual Artist Fellowship Masters Award, the highest level granted by the DDOA. The masters fellowship is open to different art disciplines each year, and the 2021 award was open to applicants in dance, jazz and music from artists who have previously been awarded the Established Professional Fellowship. Barker received the Established Professional Fellowship in 2007.
Shubha Patvardhan, assistant professor of management at the Alfred Lerner College of Business and Economics, was named a 2020 Research in Strategic Management Program Scholar by the Strategic Management Society (SMS) Strategy Research Foundation for her research Imagination and Strategic Choice: A Framework of Creative Rationality. The RSM grant program aims to support research on a revolving set of themes central to the field of strategic management.
Policing Black Bodies: How Black Lives Are Surveilled and How to Work For Change, authored by Angela Hattery, professor of women and gender studies, co-director of the Center for the Study and Prevention of Gender Based Violence, and Earl Smith, adjunct professor of sociology in the Associate In Arts Program and affiliate in the Department of Women and Gender Studies and the Center for the Study and Prevention of Gender Based Violence, has been selected by the sociology department at Furman University as the "common reader" for this academic year. All students taking any of the 10 sections of "Introduction to Sociology" will read Policing Black Bodies, and Hattery and Smith will give a campuswide lecture in April via Zoom.
Exhibitions
Julie McGee, professor of art history and Africana studies, curated a traveling exhibition that honors artist and historian David Driskell (1931-2020). McGee, who guest curated, spent years organizing the exhibition, selecting approximately 60 paintings and works on paper with dates ranging from 1953 to 2011. David Driskell: Icons of Nature and History opens at the High Museum of Art in Atlanta on Feb. 6.
To submit information for inclusion in For the Record, write to ocm@udel.edu and include "For the Record" in the subject line.