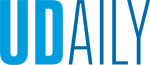 Be smart, stay healthy: vaccines and boosters
Photo by Kathy F. Atkinson December 06, 2021
A message to the UD community
To the UD Community:
This is a reminder for all members of the University of Delaware community to protect your health and safety, as well as the wellbeing of your families and friends as we near the completion of the fall semester. As you may know, a new variant of the coronavirus, named Omicron, has emerged in various parts of the world, including the United States. It is critical that we all take steps to promote community health and safety in the coming weeks:
This semester's increase in campus activity and in-person classes has been possible because students, faculty and staff followed necessary health and safety measures to keep COVID-19 case numbers low and slow the spread of the virus in our community. These measures will continue to be necessary well into 2022. If you have questions about COVID-19 requirements and protocols, please visit udel.edu/coronavirus or email coronavirus@udel.edu.
Have a safe and enjoyable holiday break.