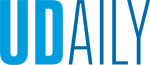 National Biomechanics Day
Article by Kelly Bothum Photo by Ashley Barnas April 15, 2021
Annual event goes virtual for an immersive experience for high school students
In the past, National Biomechanics Day has been an opportunity for the research labs on the University of Delaware's Science, Technology and Advanced Research (STAR) Campus to open their doors to hundreds of high school students interested in learning more about biomechanics.
The coronavirus pandemic put the international event on hiatus in 2020, but researchers in the College of Health Sciences have welcomed more than 130 people from across the region - and three from Europe - to learn more about the field of biomechanics.
Organizers from the Department of Kinesiology and Applied Physiology created an interactive National Biomechanics Day site that allows students to watch videos about the biomechanics lab and also talk in real time with faculty and graduate students about biomechanics. The site was intended for use on National Biomechanics Day on April 7, but it remains available for viewing until next year.
Created by Eric Greska, an assistant professor in KAAP, the site resembles a virtual museum, with wings of the online site each featuring a different research lab. Students create their own avatars and control which room they visit as their avatar wanders the site. High school classes that have registered in advance also can communicate with each other during their visit.
"Our aim is to increase awareness of biomechanics, both as a field and as a potential career choice for students," said Jocelyn Hafter, an assistant professor in KAAP. "A lot of students don't know what biomechanics is or maybe learn about it when they get into college. I'm a researcher in biomechanics and I didn't know what biomechanics was until after I graduated from college."
In addition to the virtual format, there also is a full biomechanics-based lesson plan for high school teachers to incorporate into their classes, said Elisa Arch, an assistant professor in KAAP. The lesson plan covers fundamental biomechanics information and practical applications of how biomechanics is used in the real world.
"We hope the virtual tour still provides students and teachers with tangible examples of the types of work done in the biomechanics field and an appreciation for the breadth of the biomechanics research we do at UD," Arch said. "Combining the virtual tour of the UD biomechanics labs with the lesson plan, students should really gain an understanding for what the field of biomechanics is and maybe spark an interest in pursuing the field of biomechanics."
In 2019, nearly 150 high school students visited the labs at the STAR Campus as part of National Biomechanics Day. Almost as many students have already visited the virtual site, and the hope is that even more students will have the chance to learn about biomechanics.
Creating the virtual museum for National Biomechanics Day allowed Greska to be creative in developing a way to share information online and invite students to be interactive. It's something he's had to do this year as his own anatomy and physiology classes went virtual because of the pandemic.
"We can make this a much more interesting and fun environment, and hopefully get the students to interact with it, rather than just have it be a simple Zoom meeting," Greska said. "The high schoolers that we want to reach out to, they've been going through classes all year online, so this gives them something different."
Renee Allen, an allied health instructor at the Conrad School of the Sciences in the Red Clay School District, has brought students to STAR Campus to visit the cadaver lab and also participate in National Biomechanics Day. The visits usually give students a window into the world of health sciences and research, but she's excited to have her class of seniors visit virtually this year.
"It's really cool for them to be able to see that, yes, people really do research," said Allen, who teaches in the physical therapy and athletic healthcare pathway at Conrad. "We make them do research papers and posters, and they may think it's just stuff we make up for them to be busy. But here they see people really do do these posters so it's great to have some background."
Meeting graduate students — whether in person or virtually on the interactive site — also helps students to connect with biomechanics, Hafer said.
"They see people who look like them and are closer to their age and maybe they get to talk to them about how they got to where they are," Hafer said. "One nice thing with the videos is that most of them are centered on grad students talking about their work. It puts it a little closer to the level that high schoolers can see themselves at. We want them to think, 'People like me are doing this, so I could do this, too.' "