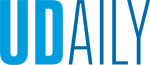 Wildlife advocate
Article by Dante LaPenta Photo courtesy of Jamila Blake September 22, 2020
Alumna Jamila Blake spearheads diversity efforts in wildlife science, management and conservation
University of Delaware alumna Jamila Blake understands the incredible benefits of wildlife diversity, which she learned in her coursework as a wildlife ecology and conservation major. She understands that our planet and environment reap the benefits of a diverse ecosystem of plants, animals and insects. Jamila is also keenly aware of the importance of diversity of wildlife professionals themselves.
The Class of 2016 alumna is a professional development manager at The Wildlife Society (TWS), an environmental conservation organization that works with wildlife professionals to use scientific research to sustain healthy wildlife populations and habitats. She runs professional development and continuing education offerings, including TWS' Wildlife Biologist Certification Program, Leadership Institute and diversity, equity, and inclusion efforts. For the organization's upcoming national conference, Blake is tasked with a symposium on racism as it relates to the wildlife profession, which includes speakers like UD Prof. Chris Williams, who covers this topic in his Wildlife Policy and Society (ENWC413) course.
"This symposium will focus on a set of constructive talks on how we can use the experiences of our colleagues to create a welcoming environment and make substantive change," said Blake, who will also speak as part of two other symposia on leadership and mentorship. "We hope to host an inclusive discussion for all wildlifers to reflect on our past, take stock of the present and plan for the future of our organization and our profession."
Blake's commitment to diversity long precedes 2020. Each year, she works with the U.S. Forest Service to run its Native American Research Assistantship Program; she facilitates mentoring opportunities for students with research scientists while promoting their advancement in natural resource and conservation-related careers.
She represents TWS as part of the Diversity Joint Venture for Conservation Careers, a partnership of federal and state agencies, universities, non-governmental organizations, foundations and professional societies. The goal is to increase the number of women and people of color in the conservation workforce. Blake is putting together a video series to highlight underrepresented members' experiences and speaking on barriers to recruitment, retention and success.
Blake is a co-author on three chapters of an in-process book focused on women in wildlife sciences, where she focuses on underrepresented women, black women and intergenerational relationships.
She's also collecting submissions for a new initiative called "Wildlife Vocalizations" — short, personal perspectives from people in the field of wildlife sciences. 
The Tampa, Florida native credits the UD College of Agriculture of Natural Resources and Department of Entomology and Wildlife Ecology for making her feel at home. 
"CANR truly helped me to feel a part of a community while I was a student," Jamila said. "I don't think I would have been nearly as successful without being surrounded by so many supportive and positive people."
Blake's time spent working as a mentor and intern for the AGcelerate Enrichment Program was instrumental preparation for her current position.
"It was an incredible opportunity to be able to plan events and support mentoring relationships to cultivate diversity enrichment, service learning and academic success," said Blake, who mentors as part of UD's Agriculture and Environment Mentoring Program.
As a student, Blake was engaged in anything that she could fit into her schedule, serving in the University of Delaware Student Chapter of TWS, as an Ag Ambassador, Blue Hen Ambassador, Orientation Leader, 1743 Welcome Days Captain and on the Ag Day Planning Committee.
"Oh, my goodness. What to say about Jamila? She was obviously a great student, but is also a really wonderful person," said Kyle McCarthy, associate professor of wildlife ecology. "She is so easy to talk to and so fun to be around. I am not sure I ever saw her alone on campus. I am not surprised in the least to see such a bright and socially adept person flourishing in her profession."
As a high school student, Jamila worked with her school counselor on a list of universities that met her robust interests. UD made the list, but didn't initially catch her attention.
"I was touring colleges with my mom and sisters in the northeast. We were on our way back to Florida and my mom suggested we schedule one more tour. I randomly chose UD and fell in love with the campus," Blake said. "I learned more about Entomology and Wildlife Ecology, opportunities to learn outside in nature and CANR's smaller size within a larger university setting. UD became my number one school. I loved my experience as a student. I spent so much time in Townsend Hall that it became a second home; it's where I made some of my best friends."