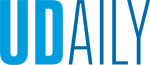 Fall 2020 update for Sept. 23
Article by UDaily staff September 23, 2020
News about town halls, testing, stricter sanctions and more
Keep informed about recent decisions and plans. Current information is always available at www.udel.edu/return, Have a specific question? Check the FAQs. which are updated regularly as questions come in to coronavirus@udel.edu.
Academic Affairs Town Halls for faculty and staff: The Academic Affairs Town Halls will return later this fall as we move further into planning for Winter Session and Spring Semester. In the meantime, suggestions for topics to include in future town halls can be submitted to UD-Provost@udel.edu. Recordings of past presentations are available on the Provost website.
Research: Phase 3 of UD research operations continues. The next town hall, presented by Charlie Riordan, vice president for research, scholarship and innovation, will be held from 1-2 p.m., Monday, Sept. 28. Register here. The town halls are recorded and archived on this webpage.
On-campus COVID-19 student testing: Asymptomatic students can make an appointment for a free test on Mondays or Wednesdays at either Harrington Turf or the Laird Campus. Make an appointment here.
Local, off-campus COVID-19 testing: The Delaware Division of Public Health also offers free testing at the Hudson State Service Center, 501 Ogletown Rd., Newark, from 8 a.m.-4:30 p.m., weekdays. The Hudson Center is located east of the intersection of East Main Street and Library Avenue. For an appointment, call 302-283-7587,option 2. For more on free COVID-19 testing in Delaware, visit https://delaware.curativeinc.com/welcome.
Stricter sanctions now in place: To help slow the spread of COVID-19 on campus and in the community, the University has instituted more serious consequences for students who violate UD's code of conduct or the city of Newark's limitations on the size of gatherings. The city's ordinance limits gathering sizes to no more than 12 people indoors and no more than 20 outdoors. Consequences for anyone hosting an unlawful gathering will start with a minimum of suspension and may lead to expulsion. Those alleged to be hosting an unlawful gathering will be placed on emergency suspension, resulting in being barred from campus until the issue is resolved; those who attend unlawful gatherings also will be sanctioned and can expect deferred suspension, suspension or expulsion, as circumstances dictate.
Get the COVID Alert DE app: A new smartphone app will help slow the spread of COVID-19 in the community by warning you quickly and anonymously if you've been in close contact with someone with the virus. The COVID Alert DE app uses Bluetooth technology to alert users if they have been in close contact (less than 6 feet for more than 15 minutes) with someone who has tested positive for COVID-19. If a user tests positive for COVID-19, the app can alert anyone who was physically close to them recently. Available on the App Store and Google Play, the app does not use GPS navigation, so it does not track the users' movements or location. Learn more at de.gov/covidalert or UD's coronavirus webpage.
Counseling and support are available: Students in need of counseling and support may call UD's Center for Counseling and Student Development at 302-831-2141 or the UD Helpline, which is available at any time, day or night, for students feeling anxious, overwhelmed, depressed or otherwise in need of counseling. Students can call 302-831-1001 to get live counseling assistance 24/7. Additional information may be found at the center's website. All UD employees, their spouses, dependents, parents and in-laws may access the Employee Assistance Program (EAP) by calling 800-343-2186 or visiting the program's website. If using the website, UD employees should enter "State of Delaware" as the password.
Questions about Fall 2020? Send an email to coronavirus@udel.edu.