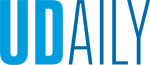 UD, State partner to launch COVID-19 App
Article by Mike Chalmers Photo by Kathy F. Atkinson | Graphic by Christian Derr September 16, 2020
COVID-19 Alert DE provides early warning of coronavirus exposure
A new smartphone app available throughout Delaware will help slow the spread of coronavirus (COVID-19) in the community by warning users quickly and anonymously if they've been in close contact with someone with the virus.
The COVID Alert DE app — launched Sept. 15 by the state Division of Public Health and in partnership with the University of Delaware — uses Bluetooth technology to alert users if they have been in close contact (less than 6 feet for more than 15 minutes) with someone who has tested positive for COVID-19. The apps exchange anonymous, randomly generated digital codes. Then, if one user later tests positive for COVID-19, the app can alert anyone who was physically close to them recently.
"The sooner someone knows they have been exposed to the coronavirus, the sooner they can take appropriate actions to protect themselves and the people around them," said Dr. Tim Dowling, director of UD's Student Health Services. "And because the system is anonymous, everyone's privacy is protected."
The COVID Alert DE app — available on the App Store and Google Play — does not use GPS navigation, so it does not track the users' movements or location. The app cannot tell users how or where they might have been exposed to the virus.
"This system cannot be used — and never would be — to keep tabs on students' activities or to enforce student conduct rules," said Vice President of Student Life José-Luis Riera. "We want all students to use the app simply because it will help keep them, their friends, their families, their professors and our entire community safer."
Jared Aupperle, interim vice president for human resources, also encouraged all faculty and staff to download and use the app. "We want all of our employees to be healthy, and we respect their privacy, so this app will help protect both," Aupperle said.
The app only communicates with other smartphones that also have the app at the time of contact.
"The more people who download and use the app continually, the more effective the entire alert system will be," said Dr. Karyl Rattay, director of the state Division of Public Health. "Widespread use at UD will go a long way toward protecting the University and Newark communities, as well as the entire state."
Other states are developing and launching similar apps, which are expected to all be compatible with each other. Members of the UD community should download and use the app available in the state where they are living right now, Rattay said.
One optional feature of the COVID Alert DE app — a daily health questionnaire — does not apply to the UD community. UD students, faculty, staff and visitors are still required to complete the University's questionnaire (available at covidcheck.udel.edu) on days when they will access campus facilities.
You can learn more about the COVID Alert DE app at de.gov/covidalert or UD's coronavirus webpage.