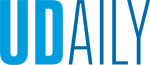 Fall 2020 update for Sept. 16
Article by UDaily staff September 16, 2020
News about spring study abroad, new COVID Alert DE app, upcoming town halls and more
Keep informed about recent decisions and plans. Current information is always available at www.udel.edu/return, Have a specific question? Check the FAQs. which are updated regularly as questions come in to coronavirus@udel.edu.
Spring 2021 Study Abroad: Today, the Institute for Global Studies announced the cancellation of all spring 2021 study abroad and domestic study programs. The probability remains quite low that safe travel and entry into other countries, due to COVID-19, will resume in the coming months. With the health and safety of UD students in mind, IGS has announced this difficult decision now so that students have time to plan for the semesters ahead. Students can explore other opportunities at the Virtual Study Abroad & Global Studies Fair throughout September and find inspiration on the UD Global at Home page at any time. Email go-global@udel.edu with questions.
App provides early warning of COVID-19 exposure: A new smartphone app available will help slow the spread of COVID-19 in the community by warning users quickly and anonymously if they've been in close contact with someone with the virus. The COVID Alert DE app — launched Sept. 15 by the state Division of Public Health and in partnership with the University of Delaware — uses Bluetooth technology to alert users if they have been in close contact (less than 6 feet for more than 15 minutes) with someone who has tested positive for COVID-19. If a user tests positive for COVID-19, the app can alert anyone who was physically close to them recently. The COVID Alert DE app — available on the App Store and Google Play — does not use GPS navigation, so it does not track the users' movements or location. Learn more about the COVID Alert DE app at de.gov/covidalert or UD's coronavirus webpage.
Academic Affairs Town Halls for faculty and staff: Academic Affairs town halls will continue at least through the end of September. The next town hall, scheduled for 1-2 p.m., Friday, Sept. 18, will be moderated by Matt Kinservick, vice provost for faculty affairs. Faculty and staff must register in advance here. Please submit questions in advance via this form to allow panelists time to gather answers and respond during the webinar. Faculty and instructional staff are encouraged to visit https://sites.udel.edu/provost/continuity/ for more information about the town halls, including the recordings of past presentations.
Research: UD's research operations will continue in Phase 3 for the foreseeable future. The next town hall, presented by Charlie Riordan, vice president for research, scholarship and innovation, will be held from 1-2 p.m., Monday, Sept. 28. Register here. The town halls are recorded and archived on this webpage.
Zoom changes: On Sept. 27, Zoom will be making changes as part of its security enhancements. Information Technologies will be adjusting settings on a campuswide basis. To learn more about what meeting access settings are changing, see IT's Zoom Waiting Room page.
Report positive COVID test results: Accurate contact tracing is essential in preventing the spread of COVID-19. Students are encouraged to report any positive COVID-19 test result to Student Health Services and can do so via the COVID Positive Contact Form. This is especially important for any student living on campus, taking classes or engaging in other activities on campus, as well as those students living in downtown Newark who are coming in contact with fellow students.
The University recognizes that students may be reluctant to divulge that they were engaged in behavior that does not comply with University, city or state COVID-19 guidelines. In recognition of this, the University will not pursue conduct action against any student who self-reports a positive test for COVID-19. More information on the COVID Amnesty protocol is included in the Fall 2020 student guidelines.
Faculty and staff may use the COVID Positive Contact Form to self-report their own positive test results if they were on campus in the days leading up to the positive result.
Keep social gatherings small: A reminder that the city of Newark has limited the size of gatherings at private residences to no more than 12 attendees for indoor events and no more than 20 for outdoor events, including the residents of the home. Anyone who hosts or attends an unlawful gathering may be fined up to $500 and required to perform up to 20 hours of community service. Details of the city's ordinance may be found here.
Counseling and support are available: Students in need of counseling and support may call UD's Center for Counseling and Student Development at 302-831-2141 or the UD Helpline, which is available at any time, day or night, for students feeling anxious, overwhelmed, depressed or otherwise in need of counseling. Students can call 302-831-1001 to get live counseling assistance 24/7. Additional information may be found at the center's website. All UD employees, their spouses, dependents, parents and in-laws may access the Employee Assistance Program (EAP) by calling 800-343-2186 or visiting the program's website. If using the website, UD employees should enter "State of Delaware" as the password.
Questions about Fall 2020? Send an email to coronavirus@udel.edu.