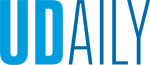 Running toward justice
Article by Diane Stopyra Photos by Evan Krape September 15, 2020
Club cross country and track and field team finds inventive ways to increase diversity
Exercising is hard even if you have invested in the latest high-performance, moisture-wicking activewear. Now try working up a sweat in a floor-length ball gown.
Student runners at the University of Delaware did just that during the summer of 2020. No, it wasn't laundry day — this was part of a coordinated social justice campaign. Through a series of fun and embarrassing challenges, a dozen Blue Hens raised nearly $700 for Black Girls RUN! This national nonprofit empowers women of color through recreational running, a historically white activity, by equipping them with needed resources and a sense of community.
"People think going for a run is as simple as lacing up your shoes and heading out the front door," said Jay Ell Alexander, chief executive officer of the organization. "But there are a lot of inequities and inequalities within the sport. The students at UD found a creative way to open up conversation and to educate."
It started with junior Naarah Anderson, a member of the club cross country and track/field team at UD. (Club teams are separate from Department of Athletics teams.) As a Black woman, she said, she has felt unsafe over the course of her athletic career, since runners of color are often the target of racist harassment. In one incident, while logging miles in a secluded area, an unmarked van slowly pulled up beside her. Although the (rather gruff) driver only wanted to know if Anderson had seen a missing dog, it didn't stop her heart from racing.
"I worried this person was going to attack me," she said. "It was very frightening. When I'm running, I find that I'm always looking behind me to make sure no one is coming after me."
The recent murders of three innocent Black people — Breonna Taylor, George Floyd and Ahmaud Arbery, a 25-year-old man shot while jogging in Georgia — served as a call to action.
"This hit me hard," said Anderson, a nutrition and dietetics major in the College of Health Sciences' Department of Health and Nutrition. "I didn't want to go on social media anymore, because reading about these events every day was so deeply saddening. I wanted to find a way to turn it around, to help make social media a place for positive change."
Anderson approached the team's webmaster, junior Talia Brookstein-Burke, and the two conceived of a fundraiser. Instead of merely asking friends and family for money for the cause, runners posted a Bingo card on their Instagram pages full of inventive challenges. Highlights included "run 800 meters in your high school prom dress," and "chug eight ounces of milk before sprinting 400 meters" and "eat a bowl of spaghetti with Ranch as the sauce." (That last one pays homage to a former team captain/Ranch fanatic.) Loved ones who purchased an individual square agreed to donate a small dollar amount in return for photographic proof that a team member had executed the relevant task.
"I completed the 'run-10-minutes-with-underwear-over-your-pants' challenge," said Brookstein-Burke, a health behavior science major. "I thought I timed it perfectly when no one was outside. But I live on a block with 14 kids under the age of 12, and they spotted me. Now I'm known as Captain Underpants, which is exciting. I have a nickname."
In all seriousness, she added, as a white girl, she was thrust into greater identification with her own privilege while enrolled in Chicago's Oak Park and River Forest High School, an institution whose race relations are the subject of the now-streaming docuseries, America to Me. As a student there, she noticed snide comments made by adults about her Black peers, like when they questioned why a Black sprinter would be running on a long-distance trail.
"These things are called microaggressions, which I think is kind of a demeaning term — any aggression is an aggression," Brookstein-Burke said. "I realize that running with underwear over my pants could be the same feeling someone might have when running while Black in an all-white neighborhood — all eyes are on you."
Brittany Georges, the Black women's sprint captain, knows this feeling well. She recalled an experience where she and her father were pulled over for no discernable reason. The police officer "seemed really frantic," said the chemical engineering major. "My dad was very calm and his voice was low, but the cop was clearly uncomfortable. He demanded to know why my dad was looking him in the eye — he said people didn't normally do that."
In the end, everyone drove off and no tickets were issued, but the incident is never too far from Georges' mind. When she goes running in her local park in New Jersey, she makes sure to time it to her mother's walks in the same park, so that a loved one is always close by and aware of her whereabouts, should anything happen.
While the running community has much work to do in terms of inclusivity, the club team's fundraiser is, Georges said, "an important step in the right direction. Once people see we are an open space, they'll feel more comfortable joining us."
For some, concerns about disparities in the sport are a new discovery.
"As a white runner, I never thought about my advantage before," said Elise LaFramboise, a senior who fielded some pretty strange looks while running backwards in denim shorts on a crowded Newark trail in June. "Now I'm realizing how, even when I look ridiculous running, I still feel safe, and not everyone has that privilege."
For others, awareness has come as a result of their UD curriculum. Take junior Liz Steenkamer. Her motivation for pulling on a mermaid-cut gown and shuffling through White Clay Creek State Park in 80-degree weather stemmed from knowledge obtained as a nursing major. Through her studies, she's learned about the higher rates of obesity and coronary disease among minority community members because food deserts are more abundant in these places. Without access to proper nutrition, running becomes an impossibility, and some young people of color miss out on the myriad benefits Steenkamer and her teammates have experienced first hand: "The sport has taught me to care for my body holistically," she said. "And it's definitely a big stress reliever."
Such reflection on what running has brought into their lives — connection, friendship, leadership opportunity — has been a common thread for team members this summer, white and Black. Removing barriers to the sport, the students realize, means removing barriers to these outcomes as well. And although this is not something that will happen overnight (or with one Instagram campaign), the runners are committed to reaching that finish line.
"What we've done is a small step, and I'm definitely glad we did it," said rising junior Bailey Davin, a nutrition and dietetics major you may have spotted sporting a cape while running near campus in June. "But there are obviously still problems within the running community. Our hope is that the dialogue surrounding discrimination and systemic racism continues. We want to keep the conversation alive."