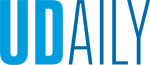 Tackling racism at its root
Article by Artika Rangan Casini Photos courtesy of Ibram X. Kendi October 29, 2020
Scholar, author and activist Ibram X. Kendi speaks on the critical work of antiracism
As Americans witness more Black lives killed on camera and a global pandemic that disproportionately infects its people of color, racism's deadly grip can seem unrelenting. But through the ongoing and intentional work of antiracism, it can be fought and broken.
At a virtual event on Monday, Oct. 26, Ibram X. Kendi, one of the nation's foremost scholars on race and discrimination policy, explained to a University of Delaware audience how this can be achieved.
His talk was held on the heels of a newly launched Antiracism Initiative and the appointment of Fatimah Conley as interim chief diversity officer. It was the most recent University effort to "move the conversation forward," UD President Dennis Assanis said in his opening remarks. "Events like this are a big part of our mission to keep learning and growing."
In a question-and-answer session with Michael Vaughan, UD's interim vice provost for diversity and inclusion, Kendi offered thoughtful perspectives and insights for the 2,500-plus virtual attendees.
First, said the bestselling author of How To Be An Antiracist, there is a profound difference between being "not racist" and "antiracist."
"Slaveholders claimed they weren't racist; they were simply following American law, or nature's law, or God's law," he said. "Jim Crow segregationists said it's perfectly separate but equal down here, and outside agitators are messing up the harmonious relations between races."
In the 1960s, revered civil rights leaders like the Rev. Dr. Martin Luther King Jr. and John Lewis were considered "agitators, anarchists and un-American," Kendi said.
But 2020 is not the 1960s, he also said. In many ways, our traumatic year offers even more hope. (And hope is crucial. "How can you create change if you don't believe change is possible?" Kendi asked.)
He finds hope in the massive scale of worldwide demonstrations and protests; in the higher percentage of Americans who believe racism is a problem (as high as 71% of white people, according to a June poll); and in what seems to be a greater appetite for systemic change.
Systemic change, after all, is fundamental to the work of antiracism.
"Racial struggle is a moral struggle and an educational struggle," Kendi said. "But essentially, it's a power struggle."
When we inadvertently consume racist ideas, he added, we begin to see people as the problem; people — and Black people, in particular — as violent and dangerous.
"But what if the policies of our nation are violent and dangerous?" Kendi asked, speaking of policies in which Black people are "continually mass incarcerated" and "continually victims of police violence."
Said Kendi, "If we look at victims of the problem as the problem, then we won't be part of a larger effort to challenge the actual problem of practices and policies."
Kendi continued his antiracism message in the latter portion of his hour-long talk, in which he fielded questions from nearly a dozen current students.
When asked by senior Sarah Mazzarella how young white Americans can begin conversations with older white Americans who consider themselves "not racist," Kendi suggested patience. "It's not a simple one-conversation-and-they'll-get-it. Be vulnerable. Be honest. Talk about any racist ideas you may have had so that they can overcome theirs."
Senior George Class-Peters, the son of Ghanian immigrants, asked if those who are directly from Africa need to work harder to be antiracist, and Kendi's answer was a swift yes. "Every ethnic group is racialized, and within each 'race,' ethnic groups are ranked, and typically these rankings are based on [whoever is closest to] white people."
And when senior Mia Carbone, who is president of the Student Government Association, sought advice for the overwhelming work of antiracism, Kendi shared his own experiences as a cancer survivor. "You could sit back and feel the difficulty of the symptoms, which would have been permanent until I died," he said. "Or you can do the difficult, painful work of treatment. Obviously, I chose the latter."
Kendi's talk was organized by the Biden Institute, in partnership with the Division of Student Life and Office of the Provost. It is the most recent event in UD's growing fight for antiracism. Students, faculty and staff who would like to join the Antiracism Initiative are encouraged to complete an online interest form.
About Ibram X. Kendi
Kendi is the Andrew W. Mellon Professor in the Humanities at Boston University and founding director of the BU Center for Antiracist Research. Through his research, Kendi questions the notion of a post racial society and compels all of us to clearly see the disturbing reality of racism in America today.
His book, How To Be An Antiracist, has been on the New York Times bestseller list for 34 weeks and has been one of the most talked-about books of the past several months. His other books include Stamped from the Beginning: The Definitive History of Racist Ideas in America, The Black Campus Movement and Antiracist Baby, a new picture book designed for children and their caretakers.
Kendi was also recently named one of Time magazine's most influential people of 2020.
About the Biden Institute
UD's Biden Institute is a research and policy center focused on developing public policy solutions to the most pressing issues facing America, including economic reform, environmental sustainability, civil rights, criminal justice, women's rights and more. The institute regularly convenes thought leaders on the most important issues of the day.