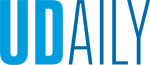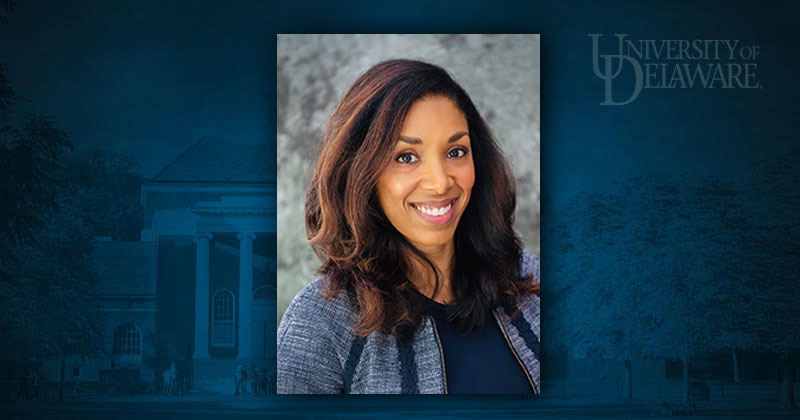 Promoting an inclusive campus climate
Article by UDaily staff October 16, 2020
Fatimah Conley named interim chief diversity officer at UD
Fatimah Conley, associate general counsel at the University of Delaware, has been promoted to the position of interim chief diversity officer (CDO) at the University effective immediately, President Dennis Assanis announced today.
"During this time when our nation is confronting challenges in pursuit of equity and social and racial justice, there is an urgency for action. Even under the current circumstances of constrained resources, our commitment to the progress and advancement of inclusive excellence throughout the University of Delaware must remain steadfast. Our success will rely on strategic and innovative use of the resources UD is investing and maximize effectiveness," Assanis said.
In her role as interim chief diversity officer, Conley will serve as the senior adviser to the president regarding all diversity, equity and inclusion ("DEI") initiatives at the University. She will advise and collaborate with senior leadership and other University groups to develop and implement DEI programs that promote a welcoming campus culture for all faculty, students and staff. Conley will work closely with the president and the UD community to realize a clear vision for success for DEI efforts by engaging all stakeholder groups – students, faculty, staff, administrators, trustees, alumni, community. This will further solidify the foundation for actions that sustainably advance DEI as part of the University's core mission.
"Fatimah's experience, insights and drive will serve UD well as she takes on this new post," Assanis added. "She will inspire, catalyze and coordinate our university-wide DEI efforts to reinforce and build upon one another. I look forward to working together to advance the DEI agenda for the UD community."
Conley brings to this challenge a deep understanding of UD's organization, culture, and aspirations. Over the past five years, she has worked closely with the Office of Equity and Inclusion, serving as interim director and Title IX coordinator for eight months, all the while consistently demonstrating steadfast commitment to the ideals of diversity, equity and inclusion at the University.
In addressing UD's immediate priorities, the president has asked Conley to work closely with units and programs supporting campus-wide student, faculty and staff DEI efforts and provide recommendations on how to consolidate them into one cohesive structure reporting to the CDO. The goal of this effort is to improve coordination of our programs, and balance shared resources for enhanced impact, beginning with the establishment of a clearer accountability structure. As a first step in this process, the Office of Equity and Inclusion will report into her immediately, expanding its visibility and effectiveness while ensuring UD's compliance with state and federal laws.
In consultation with senior leadership and building on information from an earlier study and results of a working group, she also will investigate potential spaces for a new multicultural center, seeking input from a diverse set of community members to help define the role of such a center and provide recommendations for the best path forward.
"I look forward to working with President Assanis, administrative leaders and the entire UD community to synthesize and integrate the University's many diversity and inclusion efforts into a visible, meaningful, collaborative and effective strategy for enhancing diversity, equity, access and inclusion at UD," Conley said. "In my role as interim chief diversity officer, I will engage our students, faculty, staff, alumni, trustees and UD community members to make significant progress for transformation."
A staff member in the Office of the General Counsel at UD since 2015, Conley has also served since 2017 as senior counsel to the National Institute for Innovation in Manufacturing Biopharmaceuticals (NIIMBL), which is headquartered at UD and funded by the federal government to advance U.S. competitiveness in advanced manufacturing innovation. As she takes on this new role, Bradley Yops, assistant general counsel, will take over her duties at NIIMBL, which include advising the institute director on legal matters to ensure that decisions and outcomes are aligned with the University, working with the operations director to negotiate agreements for all projects and supporting NIIMBL's sustainability efforts.
While at UD, Conley has worked directly with the Office of Equity and Inclusion, serving as interim director and Title IX coordinator from May to December in 2018 and as senior associate director of the office from 2015-16.
Before joining the University, she was an attorney at a law firm in New Orleans, handling all aspects of commercial transactions, and spent two years as a human resources consultant in higher education.
Conley is a member of the Louisiana State Bar Association and the National Association of College and University Attorneys. She earned her undergraduate degree at Fairleigh-Dickinson University and a law degree from Tulane Law School. Currently she is pursuing her MBA in UD's Lerner College of Business and Economics.