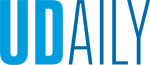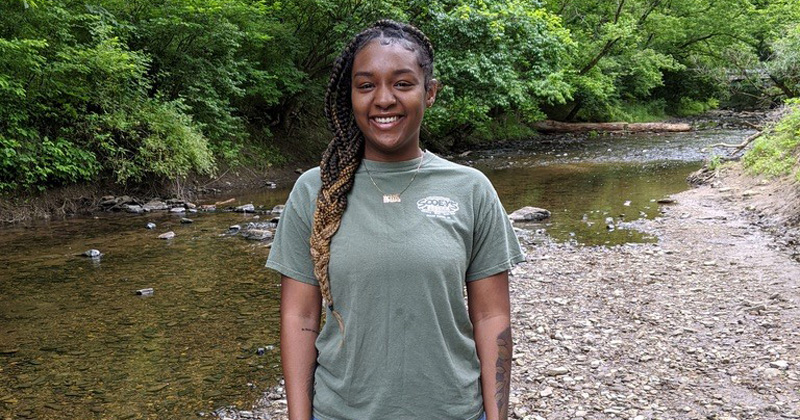 Eye for the environment
Article by Dante LaPenta Photos courtesy of Kim Hachadoorian October 06, 2020
Wildlife ecology and conservation major Charlye Stewart channels her inner Lorax
Charlye Stewart wants to save the environment. The University of Delaware senior found her way to the College of Agriculture and Natural Resources as a transfer student. Originally a biology major at her previous university, she yearned for a career carrying out her passion of protecting animals, insects and nature. She found kindred spirits in the form of UD professors in the Department of Entomology and Wildlife Ecology, who teach whole-organism biology, conservation biology and the interactions between humans and other species.
"I grew up gardening with my great grandmothers and I was always told not to kill insects. It's very important to speak for the beings that can't speak for themselves," said Stewart. "Every aspect of nature is a being that needs a representative. I will be that and much more —something like the Lorax if you will."
(The Lorax was the title character in the 1971 children's book by Theodor Seuss "Ted" Geisel, more famously known as Dr. Seuss, and a 2012 animated film.)
She was a natural in UD course called Apiculture (ENWC214) with Prof. Debbie Delaney, where students study beekeeping and experience firsthand what it takes to host a hive.
"I looked forward to that class all week; it always brightened my mood or kind of calmed my thoughts," said Stewart. "I found out that beekeeping is often used as a source of therapy for post-traumatic stress disorder victims and prisoners, helping them focus on one thing and redirecting their thoughts. I hope to have my own hive one day."
Not letting coronavirus stand in her way, Stewart earned a Delaware River Watershed Fellowship for the summer of 2020. She was specifically interested in work on the watershed because of recent dam removal and the effect on native fish. Built on the waterway centuries ago, some of the mill dams are deteriorating, making the creek unsafe for recreational activity.
"With the removals, we hope to increase the biodiversity and improve water quality," Stewart said. "More specifically, we have seen the return of the American shad — a prominent resource to the Lenape Tribe that once lived around the watershed."
Through the fellowship, the UD senior studied dam removals, fish migration and anadromous fish, which live mostly at sea but swim upstream to spawn in freshwater. Along the way, Stewart created resource guides and signage to educate the public. 
"While COVID-19 has presented many unforeseen challenges, I am glad I had that research experience," said Stewart, who is a  wildlife ecology and conservation major. "It always gave me something exciting to look forward to."
She described the opportunity as working for three different organizations in one. The fellowship is hosted by the Alliance for Watershed Education of the Delaware River. Through the Alliance, she was hired by The Nature Conservancy in partnership with First State National Historical Park — all organizations with missions in line with her own internal calling.
Stewart took part in all sorts of discussions during the summer — from international calls to presentations for local high school students. For her Alliance capstone project, Stewart engaged the Wilmington community about the Brandywine watershed and dam removals. As the fellowship concluded, Stewart was asked to present at a fellowship summit at The Discovery Center in Philadelphia, where she shared her resource guide, social media campaign and park signage. 
Stewart said her greatest achievement was connecting teenagers with nature and contemplating environmental careers. She worked with a lot of young Delawareans who cared about the environment yet had limited knowledge of how to help it.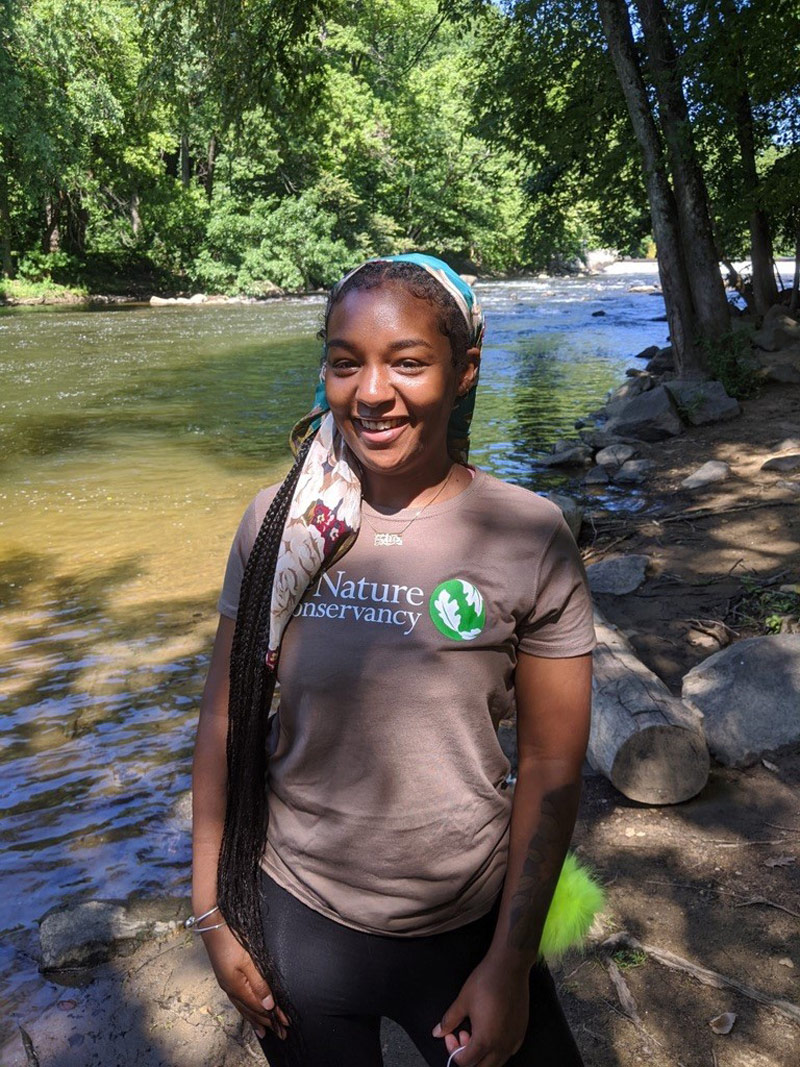 "I hosted a group of local teens every Tuesday from The Teen Warehouse in Wilmington. They wanted to learn about the environment and help, but none of them wanted to work outdoors," said Stewart. "We had business students and creatives who had no idea about the reach they could have."
Stewart taught them that the environmental and conservation fields have both outdoor and indoor jobs. She emphasized how organizations like The Nature Conservancy have finance and other professionals who complement those working in the great outdoors. The UD senior told the students they could make an impact no matter how small the contribution to the cause. 
"My goal was to connect the community to nature. I was thinking, 'I am creating all these resources that will go unnoticed,' " Stewart said. "Then I get people reaching out for interviews, teenagers contacting me about my college major or even just people stopping me on the street wondering what the Alliance is. It makes me realize that I have done something impactful."
She credits Anna Wik, assistant professor of landscape architecture, as a major influence on her. In the summer of 2019, Stewart interned with Wik on a landscape architecture project on the UD Children's Campus called the Edible Forest Garden.
"She sparked my interest in design. I explained what I wanted to do after graduation and she immediately began connecting me with people in the field," said Stewart, who went on to take an integrated design course with Wik. "We stay in contact and plan to stay in contact well after graduation. I call her my UD mom because she's been such a great supporter." 
Wik praised Stewart.
"Charlye is one of those students who makes me glad to be a professor; she is engaged, curious, passionate about learning and holds herself to an extremely high standard," Wik said. "Charlye is dedicated to creating sustainable landscapes and working to solve pressing environmental issues." 
Drawn to courses like History of Landscape Architecture (LARC202), Planning Sustainable Communities and Regions (UAPP406), and CAD for Site Design (LARC150), Stewart added a minor in integrated design.
After graduation, Stewart has her sights set on graduate school to further study sustainable design or landscape architecture. 
"I want to help build a future," Stewart said, "where animals and humans can coexist in urban environments through green buildings and other conservation tools."