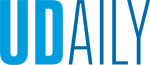 High achievers
Article by Megan Maccherone Photos by Kathy F. Atkinson and courtesy of Robert J. Healy, Galicano F. Inguito Jr., Martha Meaney Murray, Edmond J. Sannini and Christopher J. Metkiff October 20, 2020
Standout alumni are honored with awards at UD
The University of Delaware Alumni Association announced the 2020 recipients of the Alumni Wall of Fame Awards and the Outstanding Alumni Awards. The recipients, representing a range of industries — from medicine to engineering to finance — will be honored at a future event and their names will be engraved in the stone walls of the Alumni Circle on campus.
Alumni Wall of Fame Awards
In recognition of the many notable achievements of its alumni, the UD Alumni Association, in partnership with the University, established the Alumni Wall of Fame in 1984. The Alumni Wall of Fame recognizes outstanding professional and public service achievements by UD graduates. This year's recipients are Robert J. Healy, Class of 1977; Galicano F. Inguito Jr., MD, Classes of 1985 and 2002; Martha Meaney Murray, Class of 1987; and Edmond J. Sannini, Class of 1978.
Robert J. Healy, Class of 1977, has made significant contributions to the industry of civil and structural engineering. In his 43-year career, Healy has grown from an entry-level design engineer to his current position as a director with the major consulting engineering firm, Rummel, Klepper & Kahl, LLP (RK&K) in Baltimore.
During his time working for the Maryland State Highway Administration, Healy served as the structures project director for two Maryland mega-projects, the Woodrow Wilson Bridge over the Potomac River connecting Maryland and Virginia, and the Intercounty Connector, an 18-mile new expressway in the Maryland suburbs of Washington, D.C. These projects lasted multiple years and each included over 50 bridges and other drainage, retaining wall and noise wall structures.  His most recently completed RK&K project for the Delaware DOT, dedicated in 2020, was the Margaret Rose Henry Bridge over the Christina River on the Wilmington Waterfront.
In his current position at RK&K — a firm with 29 offices in 12 states — Healy manages the day-to-day operations of the structures staff in Baltimore and collaborates with the structural engineering staff in five branch offices. He also frequently recruits UD graduates for the firm.
Healy received UD's Civil and Environmental Engineering Outstanding Alumni Award in 2014, has served on the Civil and Environmental Engineering External Advisory Council for two terms, is a member of the Delaware Diamonds Society and has been a UD football season ticket holder since 2007. Healy's two daughters attended and graduated from UD: Donna, Class of 2011, and Elaine, Class of 2014. 
In addition to Healy's bachelor's degree in civil engineering from UD, Healy holds a master's degree in civil engineering from Virginia Polytechnic Institute and State University (Virginia Tech) and is a registered Professional Engineer in seven states.
Galicano F. Inguito Jr., MD, MBA, FAAFP, CPE, founder of Delaware Family Medicine, graduated from UD with a bachelor's degree in chemistry in 1985 and a master of business administration in 2002. He received his doctor of medicine degree from the Sidney Kimmel College of Medicine, formerly Jefferson Medical College and completed a residency in family medicine at the Eastern Virginia School of Medicine – Ghent where he served as chief resident. Dr. Inguito is board certified in family medicine by the American Board of Family Medicine and in medical management by the American College of Physician Executives.
In his extensive career in the medical field, he has held numerous appointments, including president of the Delaware Board of Medical Practice and a member of the Board of Directors and Executive Committee of  the Federation of State Medical Boards, which represents 70 medical boards in the United States. Dr. Inguito was a member of the board of directors of the Accreditation Council for Continuing Medical Education (ACCME) which sets and enforces standards in physician continuing medical education within the United States. He was honored by the Delaware Academy of Family Physicians as the 2008-2009 Family Physician of the Year. 
Prior to founding Delaware Family Medicine, he was actively practicing the full spectrum of family medicine including obstetrics and academics as the associate director of the St. Francis Family Medicine Residency program where he was instrumental in educating medical students from Jefferson Medical College, Temple Medical School, Philadelphia College of Osteopathic Medicine, Family Medicine residents and current physicians who are practicing  in the United States and internationally. He was commissioned as a captain in the United States Army and was stationed at Tripler Army Medical Center in Honolulu, Hawaii, followed by service as field surgeon of the 2nd Infantry Division at the Demilitarized Zone in Korea, where he received an Army Commendation medal.
Dr. Inguito has been involved with UD through the years, including serving on the UD Alumni Association Board of Directors, as a delegate for the Class of 1985 at several Commencement ceremonies, as gift chair of the 25th Reunion Class Committee and now as a reunion ambassador for his 35th reunion. He also serves as a preceptor to nurse practitioner students and has advised and mentored numerous UD students who are interested in the healthcare and medical fields. He and his wife, Pia, who is director of the undergraduate BSN programs in the School of Nursing at UD, established a nursing scholarship for underrepresented and first-generation undergraduate students and sponsored academic awards for the top junior and senior nursing students.
Martha Meaney Murray, MD, graduated from UD with a bachelor's degree in mechanical engineering in 1987 and went on to earn a master's in materials science and engineering at Stanford University and a doctor of medicine degree from the University of Pennsylvania School of Medicine. She was an orthopedic surgeon at Boston Children's Hospital for 20 years.
Murray, who retired last year from her clinical practice, is currently a Professor of Orthopedic Surgery at Harvard Medical School and an internationally recognized expert in the care of sports injuries of the knee. A self-described surgeon-scientist, Murray pioneered Bridge-Enhanced ACL Repair (BEAR) Surgery, meant to repair — instead of replace — torn anterior cruciate ligaments. In conjunction with the FDA, she has recently completed two clinical trials for BEAR, including a 100-patient randomized control trial, that show good safety and efficacy of the technique.  
Murray has over 150 peer-reviewed publications in the area of musculoskeletal injuries, with the majority concerning the ACL and methods to encourage its regeneration after injury.
Edmond J. Sannini, who graduated from the Lerner College of Business and Economics in 1978, is a financial services executive with decades of experience in audit and accounting, leading global financial institutions through transformational change. He is currently a senior adviser to McKinsey & Company.
Sannini has worked and lived internationally in London and Tokyo and has successfully led large multi-locational teams while upholding global best practices. 
He began his career with PricewaterhouseCoopers before joining JPMorgan Chase & Co and eventually Morgan Stanley. After spending many years overseeing teams abroad with JP Morgan, he returned to New York to serve as legal entity controller and COO of finance.  At Morgan Stanley, Sannini held senior roles in finance, before becoming the chief audit executive and a member of Morgan Stanley's Management Committee.  
At UD, Sannini serves on the Board of Trustees, is a member of the Audit, Finance, Grounds and Building, and Investment Committees, as well as serving on the Lerner College Advisory Board, and chair of the NYC Dean's Council for Lerner College. He also offers guidance and support to Lerner students enrolled in the Road to Wall Street Program — a program that has opened avenues for Lerner juniors to interview for summer internships in blue-chip financial firms.
Sannini is a Double Del with wife Coni Frezzo, who graduated from Lerner in 1978.
Outstanding Alumni Awards
The Outstanding Alumni Awards are presented annually to an alumnus and alumna in recognition of their exemplary work on behalf of the University of Delaware and/or the UDAA. This year's recipients are Jennifer M. Cain, Class of 2002, and Christopher J. Metkiff, Class of 2006.
Jennifer M. Cain was posthumously nominated for an Outstanding Alumni Award for being an integral part of the UD family by Donna Silknitter, Class of 2004, a fellow colleague at PricewaterhouseCoopers (PwC). In her nomination, Silknitter said, "Jen was an incredibly proud Blue Hen. She paid her way through college and was always looking for ways to give back."
Cain actively recruited UD students and recent graduates to PwC, where she spent her 17-year career and became partner in 2017, just before her sudden passing due to a pulmonary embolism.
"Under her leadership, PwC increased the number of on-campus touch points with both students and faculty," Silknitter said. "She was always looking for ways to help mentor the accounting students and learn more about the profession, not just PwC. Jen always took the time to speak with the students, share her experiences, and answer questions. It was Jen's outgoing personality and willingness to engage with the students that during recruiting events it was common that the line to speak with Jen was always one of the longest."
Amanda Szbanz, PwC risk assurance director, was a colleague of Cain.
"The Blue Hen is known for its reputation of courage and fighting spirit," Szbanz said. "There's no better embodiment of those characteristics than Jennifer Cain. A woman rising to partner at PwC, dedicating herself tirelessly to her profession, building teams deeply rooted in success, and raising the bar of expectations for all of those around her. Jen has represented UD as a faithful alum — from the tailgates and through the passion she shared with others of her alma mater — but also through the conviction of her words and actions."
At UD, Cain maintained relationships with the faculty of Lerner College of Business and Economics, and she co-taught an entire day of Accounting 207 classes to more than 200 students for Prof. Deb Dragone in 2014. Also in 2014, she led the Aspire to Lead event and panel discussion, which included a webcast with Sheryl Sanberg, COO of Facebook. She served as a mentor in the Lerner Executive Mentor program, on the Department of Accounting and MIS Advisory Board and also on the Board of Directors of the UD Alumni Association. Cain was also an avid fan of UD's sports. 
To honor Cain and her commitment to UD, PwC established the Jennifer M. Cain '02 Memorial Scholarship, supporting women accounting students who have outstanding academic performance and demonstrated financial need.
In the community, Cain was actively involved in the American Diabetes Association and the Ronald McDonald House of Delaware, where she volunteered and also became a member of the Red Shoe Society — a group of young professionals who are leaders, volunteers and advocates for the Ronald McDonald House. nearly six years of experience.
Christopher J. Metkiff graduated from the College of Arts and Sciences in 2006. A senior vice president at MassMutual Greater Philadelphia, Metkiff exemplifies what it means to be a true Blue Hen. 
Metkiff was a member of the men's basketball team at UD and continues to invest in and mentor UD students, including student-athletes. Many other UD students and former student-athletes work at his firm.
"Chris is a constant fixture at UD career events and has dedicated himself to influencing the lives of our students so that they are in the best position possible when they enter the workforce," wrote Chrissi Rawak, director of Intercollegiate Athletics and Recreation Services at UD.
"Chris is always present at career fairs, networking nights, resume reviews, career panels," wrote Jill Gugino Pante, director of the Lerner College Career Services Center. "Many of our students have benefited from his advice and mentorship as well as being hired directly into internship and full-time programs with his organization."
At UD, Metkiff serves on the CFP Advisory Board for the Lerner College of Business, hosts networking and client-based events at UD football games and is a member of the Delaware Diamonds Society for his generous financial support to both the Lerner College of Business and Economics and the Athletics Department.
Metkiff continues to be a season ticket holder for men's basketball and regularly attends UD football games and tailgates, in addition to other UD events such as Ag Day and fundraising events.
"It is clear that Chris loves UD and is a very engaged alumnus," wrote Lesa Griffiths, professor in the Department of Animal and Food Sciences, in support of Metkiff's nomination. "The more opportunities that I have to chat with him, the more impressed I am with his professionalism and his ability to connect with people. He is bright and accomplished and has blue and gold blood in his heart."
In the community, Metkiff serves on the Parish Council for St. Mary The Assumption Church and as vice president of the board for Delaware Futures Inc.
Do you know a UD alumnus or alumna deserving of recognition? Submit a nomination for the 2021 Alumni Wall of Fame Award or Outstanding Alumni Award. The nomination deadline is Feb. 26, 2021.