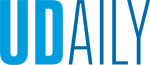 A champion for reading and literacy
Article by Megan Maccherone Photo courtesy of Brian Floriani November 18, 2020
Chicago-based alumnus Brian Floriani is closing the literacy gap for underserved children
After experiencing the life-altering moment of eulogizing both his grandmother and father on the same day 15 years ago, University of Delaware alumnus Brian Floriani, a golf professional at the time, knew he had a bigger calling in life, one that would make a difference in the world — he just didn't know what it was yet.
Through what he called a "very intense spiritual journey," Floriani, who lives in the Chicago area, felt the pull to become an elementary school teacher in an underserved neighborhood but first landed a job as a reading interventionist to get his foot in the door. It didn't take long for Floriani to discover that all the children he worked with were struggling readers.
"It was mind-blowing," he said. "I was sad and ashamed of living in a country that promises a pursuit of happiness when we were failing at the basic foundational step of teaching our children to read. But I was encouraged by the children who were eager to learn, so I bought in. I knew I needed to dedicate my time to figuring out this issue."
Floriani learned that 2 out of 3 low-income children have no books of their own, compared to children in middle-class families that have an average of 13 age-appropriate books in the home, and that two-thirds of students who cannot read proficiently by the end of the fourth grade end up in jail or on welfare.
"We can literally read our way to a better life," he said. "Literacy is the most important skill you'll ever have. To me, if you fix the literacy issue, you fix a lot of issues."
In 2009, Floriani founded Bernie's Book Bank, named after his father. The nonprofit provides free books for low income children in Chicagoland — serving 275,000-plus children each year with nearly 19 million books distributed since its founding. In 2019, UD's Horn Entrepreneurship and Alfred Lerner College of Business and Economics recognized Bernie's Book Bank with a 17&43 Award for Fastest Growing Companies.
Floriani served as executive director of Bernie's Book Bank until 2018 when he transitioned into the role of chief advancement officer. In his current role, he cultivates strategic relationships with partners across all industries. Before the coronavirus (COVID-19) curtailed travel, he had planned to go on a listening tour to start the conversation about the literacy needs in different regions. He is committed to modeling Bernie's Book Bank in other areas so that children from all corners of the country will have access to books.
In October 2020, to further enhance the sustainability of the book bank, Floriani, along with Suzanne Brown Mahoney, who he calls his "partner in life and partner in fighting for literacy for all," launched Freadom, offering apparel and products with a pro-literacy, pro-educator message in which 100% of net profits support literacy initiatives. Bernie's Book Bank is one of the beneficiaries of Freadom's profits.
"Often, nonprofits play a major role in solving major social issues like literacy," Floriani said. "However, they are traditionally expected to do so with the least amount of money, time, and talent. In other words, nonprofits are expected to help solve our nation's biggest problems but without operating like a successful business."
In addition to supporting Bernie's Book Bank, Freadom will also direct substantial and sustainable funding to Little Free Library (Impact Libraries), READ Alliance and Reading Partners. Each represents the Freadom ethos of delivering a direct literacy service to children, while utilizing an entrepreneurial, brand-driven mindset.
In his circle of literacy advocates and partners, Floriani looks for the risk takers with an entrepreneurial spirit. Because he has relied on so many others to help him get to where he is today, it's important to him to help others, including young entrepreneurs at UD. He has served as a judge in the Horn Entrepreneurship Hen Hatch competition and he participated in the 2020 Summer Founders Program, in which he spoke one-on-one with students about what it takes to be an entrepreneur.
"Young entrepreneurs just need the truth," he said. "They have to be willing to grind. It takes a gritty combination of characteristics, authenticity and passion to be a successful entrepreneur."
Speaking of grit, whenever Floriani gets asked if he's a Blue Hen, he corrects it with a "Fightin' Blue Hen."
"Fightin' Blue Hens are tougher," he said. "And the name has come full circle for me, because at Freadom, we call ourselves the Freadom Fighters."
Floriani hopes that the brand will elevate awareness of the literacy gap in the U.S. and, like a true entrepreneur driven by solving the root of a problem, he will continue his quest to find new ways to bring literacy and books to America's underserved children.