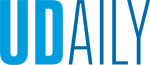 2020 T. Muncy Keith Spirit Award
Article by Megan Maccherone Photo courtesy of Chelsea Chatterton November 16, 2020
Senior Chelsea Chatterton honored for her contributions to the UD Student Alumni Ambassadors
The University of Delaware Alumni Association awarded its 2020 T. Muncy Keith Spirit Award to Chelsea Chatterton, an exercise science major in the Honors College, Class of 2021. The $1,000 scholarship is presented each fall to a UD Student Alumni Ambassador (UDSAA).
UDSAAs are a group of students selected for their outstanding achievements and leadership on campus and who encourage school spirit through campus events, foster connections among alumni and students, serve as advisory members to the University community and the UD Alumni Association, educate UD peers on the importance of alumni impact through philanthropy at UD and aspire to be active and engaged alumni upon graduation.
Chatterton received the award for her significant contributions to, and leadership of, the UDSAAs. Currently, Chatterton is president of the UDSAAs and has served on the executive board since her sophomore year.
The UD Alumni Association president, Linda Justice Myrick, Class of 1977, presented the award to Chatterton during a virtual networking event in October, saying, "This year's recipient is not only being recognized for her numerous contributions and ingenuity toward the UDSAA philanthropy education initiative, but also for successfully leading the UDSAAs through unprecedented times given this pandemic, guiding the organization via online networking events, virtual new student organization programming, and the annual UDSAA retreat."
In her role as vice president of philanthropy during her sophomore year, Chatterton generated ideas for philanthropy education for Homecoming and I Heart UD Giving Day student events on campus, including icing on cookies that showed percentages of operating costs that tuition covers and having students place blue and gold eggs into vases representing different areas of campus they'd want to support, emphasizing the message of giving to your passion.
In the 2019–2020 academic year, as vice president of the UDSAAs, she oversaw the promotion and analysis of the annual student survey and then led the presentation of results to the UD Alumni Association Board of Directors. Also in 2019, she presented on the UDSAAs' partnerships with other on-campus organizations to over 90 students from similar organizations around the country during a national CASE Conference for Student Advancement.
"I will always be proud to be a member of UDSAA and of course, a Blue Hen," Chatterton said. "I joined the UDSAA program because even when I had only been on campus for one semester, I knew that I loved UD and I wanted to share this passion and spirit with others. UDSAA provided an incredible opportunity to do this with current students and alumni."
Chatterton's parents, Charles, Class of 1986, and Carol, Class of 1990, are "Double Dels," the term for UD alumni who married each other.
"One of the greatest joys of my experiences as a UDSAA has been meeting people from all walks of life who are proud Blue Hens and who have shared their memories and experiences, expanding the narrative that began with my parents telling about their good times on the Mall or the Beach on East Campus when I was young. I look forward to continuing to share that spirit now in my final months as a UDSAA and in the many years to come as an alum!"