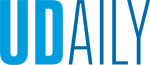 Soil judging team
Article by Dante LaPenta Photos by Monica Moriak and Jocelyn Wardrup March 04, 2020
First UD soil judging team earns professional development benefits
Why did the College of Agriculture and Natural Resources dig a huge hole on South Campus? The University of Delaware's first-ever soil judging team needed to get to work, that's why.
In its first year of competition, UD undergraduates finished well in the northeast regional collegiate soil judging contest against other universities, earning a spot in April's national competition in Ohio.
The squad includes wildlife ecology and conservation majors Luke Mulcahy and Morgan "Duke" Williams, pre-veterinary medicine major Katie Mina and geological sciences major Christopher Swift.
"I had absolutely no background knowledge of soil or the geological processes at play in soil formation," said Mulcahy, a native of Lewes, Delaware. "I not only gained the technical skills needed for the soil judging competition, but also a broader understanding soils and the role they play in Earth's ecosystems. These are skills that directly apply to my desired field of wildlife ecology and conservation."
In agriculture and natural resources, a soil's ability to support plant life is critical. Soil judging is the field component of soil science, a diverse discipline that combines geology, chemistry, physics and biology. The hands-on experience involves description, classification and interpretation of soil profiles, which tell the story of the arrangement of the soil's layers.
"At my previous institution, I saw the huge professional development benefits that an active and successful soils judging team had on our students," said Erik Ervin, chair of the Department of Plant and Soil Sciences. "Their extracurricular efforts help take classroom learning and make it real by repeated practice of skills required for a successful career in soil science. This is a real resume builder with these students being the most sought-after by employers upon graduation."
The competition provides students in environmental and agricultural disciplines important soil interpretation skill development. Soil scientists evaluate and interpret soils and soil resources through the lens of agricultural production and environmental quality.
"Soil judging was, by far, one of my most valuable experiences because it truly solidified my passion for soil science and aided my professional development as a soil scientist," said UD head coach Jenwei Tsai, who is scientist with the Delaware Department of Natural Resources and Environmental Control and competed as an undergraduate student and later coached at the University of Illinois at Urbana-Champaign. "Teaching soil judging is not only a way to give back to the soil science community but also it is a tremendous opportunity for me professionally to stay current in the science."
These Blue Hens will use their knowledge to accurately determine physical features found throughout the soil profile. Around the country, soil judgers have high employment rates, and are sought after by organizations such as the U.S. Department of Agriculture Natural Resources Conservation Service, state agencies and private environmental consulting firms.
"In terms of preparing me for my future, this put lots of things in perspective and gave me a better idea of what I want to do for my career," said Williams of Middletown, Delaware. "In high school, I couldn't imagine being able to build a career around soils. After meeting so many successful soil professionals, that has definitely changed."
Plant and Soil Sciences' graduate student and research assistant Jocelyn Wardrup wanted the soil judging experience as an undergraduate. Unfortunately, UD did not have a team. So, she became the driving force behind creating the University's inaugural team. Just months after their first training, the UD squad is looking forward to nationals where they will be tested on the soils in the Union and Champaign counties of Ohio.
"We hope to make a standout performance as a rookie team headed to nationals competing against more than 20 other colleges and universities with long standing soil judging programs," said Wardrup.
So, when you're rooting for these Blue Hens at the nationals, keep the language clean. Don't use any four-letter words like dirt. This is soil!