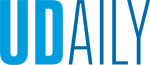 Compassion in her genes
Article by Dante LaPenta Photos courtesy of Victoria Dortenzio July 13, 2020
Alumna Victoria Dortenzio lives out passion for genetic counseling, helping others
In her junior year as a University of Delaware undergraduate student, Victoria Dortenzio, Class of 2019, started working in the research lab of Carl Schmidt, professor and genome scientist in the Department of Animal and Food Sciences in the College of Agriculture and Natural Resources. That undergraduate research opportunity was just the beginning for the Shelton, Connecticut native as she now prepares for the prestigious genetic counseling graduate program at the Icahn School of Medicine at Mount Sinai in New York.
The Schmidt Lab studies, among other viruses, Marek's disease virus (MDV), a herpesvirus that causes T-cell lymphomas in chickens, and herpesvirus of turkey (HVT), which can confer resistance to Marek's disease in chickens.
Dortenzio dove into the research — isolating DNA, learning Polymerase Chain Reaction (PCR) and gel electrophoresis techniques, and analyzing samples using DNA sequencing. While simultaneously conducting her lab work, she was taking Schmidt's animal and plant genetics course.
"I loved the class material. Being able to explore the same class topics in the lab furthered my interest in genetics," said Dortenzio, who also served as a teaching assistant in genetics labs and was part of UD's Future Genetic Counselors Club.
She began looking into the types of careers that were available in the genetics field and discovered genetic counseling.
"It was the perfect mix of teaching material I was passionate about, while also being able to connect with people on a more personal level," said the pre-veterinary medicine and animal biosciences major.
After a year working as a laboratory technologist at LabCorp, she heads to graduate school with her sights set on a career as a prenatal genetic counselor. Dortenzio, who was a mainstay on the UD Dean's List, locked in on the Icahn School of Medicine. The location gives her the opportunity to study a diverse population and a plethora of research opportunities. She is also looking forward to volunteer opportunities with the institution's prenatal partners and Camp Sunshine, a retreat center for children with life-threatening illnesses and their families.
"Victoria has excellent laboratory skills. More importantly, she also thought a great deal about the interpretation of the data, what it means in a bigger context of just the single experiment," said Schmidt. "Victoria is also a wonderful person with a great sense of humor and ability to work with people. I have no doubt her intellect and personality will serve her well as a genetic counselor."
After completing her graduate degree, Dortenzio hopes to work in an academic setting, so she can be involved with students. But Dortenzio is keeping an open mind as she's introduced to the specialty areas of the field. Throughout graduate school, her coursework and clinical rotations will take her through eight different settings, including reproductive, cancer and cardiovascular genetics.
Outside of her academic pursuits, Dortenzio works as a sexual assault advocate for the Rape Crisis Center of Milford, Connecticut. She covers a 24-hour hotline and connects with hospitals and police stations to support and advocate for victims of sexual assault.
"Through this work, I aim to raise awareness about the resources available to victims, to educate the public on sexual consent and to support individuals through the steps they choose to take," said Dortenzio, who is a certified sexual assault advocate. "Most importantly, I let every person know that I'm listening, and I believe them."
"Victoria has a history of stepping up and helping people," said Lesa Griffiths, TA Baker Professor of Agriculture and Natural Resources. "The world needs more people like her — willing to help others in some of their most difficult times."
While Victoria is excited for her future in New York, she misses her time as an undergraduate student in Newark.
"I definitely took it for granted while I was there. It was so easy to make time for everyone because we all lived so close to each other," Dortenzio said. "I miss my [Alpha Delta Pi] sorority, walking around the farm and, believe it or not, taking classes. There are so many incredible faculty members from whom I learned so much. I would do anything to go back and do those four years over again because some of my favorite memories are from being a student at UD."