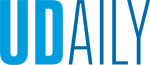 Six reasons Fall 2020 will better than you think: youtube.com/watch?v=E0Seek7De7w
Preparing for the fall
Article by UDaily staff Video by Paul Puglisi July 29, 2020
Six reasons why UD's fall semester will be better than you think
Here are six reasons why the fall 2020 semester will be better than you think:
1. New classes: Faculty across all colleges are exploring new and creative ways to teach and engage. They are committed to being available and to helping students succeed. More than 1,300 online courses have been refreshed for fall, and UD has invested significantly in education technology over the summer to ensure students continue their academic progress.
2. More faculty training: Nearly 700 faculty have been newly trained in intensive 4-5 week sessions on how to better deliver courses in an online format. Faculty who have been teaching online for decades are serving as peer mentors to those who are used to in-person instruction.
3. Accelerated access to career success: Career fairs, networking events, interviews, mentoring programs and information sessions will take place virtually to connect students with employers and graduate programs from across the region and country. Career counseling, coaching appointments and drop-in advising will continue through Zoom and over the phone to best serve students regardless of their location.
4. Amplified student experience: Hundreds of student-led groups will be actively meeting and providing students with connections to others — which will kick off with a virtual involvement fair. From the Student Central engagement platform, students can join an organization, explore resources and contact officers of UD's Registered Student Organizations.
5. Enhanced student support: Health services, counseling and disability support services are all available no matter where students are. Students will also have access to popular virtual fitness classes including yoga, barre and kickboxing as well as a health & wellness leadership program.
6. Greater together: From the research lab to the front lines of pandemic response, Blue Hens are there, taking on COVID-19 by lending assistance and contributing to finding a solution. Just a few examples of our strong community impact include $9 million in grants to support testing, training and technology for pandemic response, applied design and production of special face coverings, donation of essential PPE to those in need, and use of supercomputer simulations to analyze the coronavirus.
We are all part of one Blue Hen community, and the power of our connection and commitment strengthens our resilience. Together, we will persevere and make the fall 2020 semester a great one.