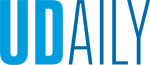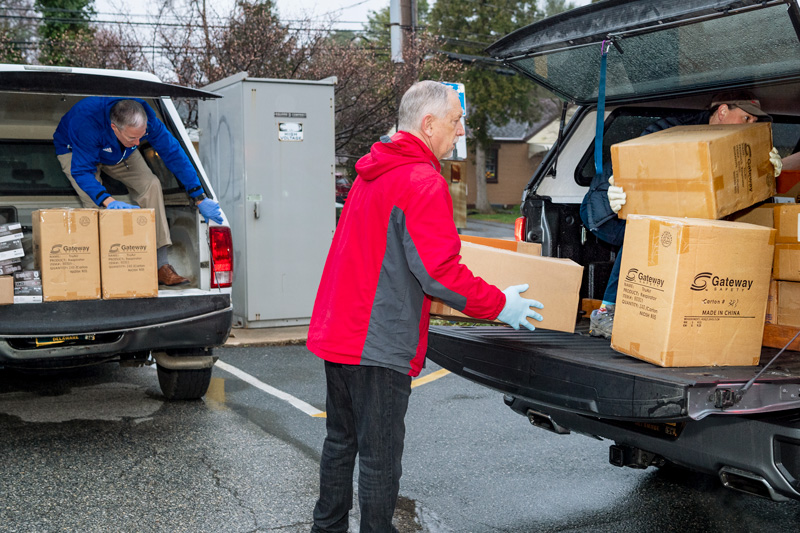 Sharing critical supplies
Article by UDaily Staff Photo by Kathy F. Atkinson March 23, 2020
UD donates gloves, masks and other personal protective equipment
As the number of coronavirus cases and hospitalizations ticks up, so does the medical community's demand for personal protective items. On Monday, March 23, the University of Delaware helped lessen that demand locally, donating cases of surgical masks, gloves and hand sanitizer to the Delaware Emergency Management Agency.
"The University is — and has always been — deeply committed to the health and wellbeing of Delawareans, and we are so grateful for this opportunity to help our neighbors during this unprecedented challenge," said UD President Dennis Assanis. "We're all in this together, and I am certain that our community will emerge stronger from this adversity."
The items are everyday items at a research-intensive institution like UD, used widely in research laboratories and UD's health clinics. While the University is currently running reduced operations, the items were going unused on campus and desperately needed elsewhere. Professionals within UD's Research Office, Emergency Management and Environmental Health and Safety units collaborated to inventory available supplies and then connected with DEMA.
"There's a shortage across the country; every little bit helps," said Nikki Testa, DEMA supply, storage and distribution coordinator. "This is fantastic.We've had a great partnership with the University of Delaware, and this is just another example,"
DEMA will distribute the supplies to hospitals, police, fire departments and other groups responding to the coronavirus pandemic.
"Some other states are already experiencing shortages of some of these items, so we're trying to get ahead of things, be proactive and work with our partners at DEMA," said Mark Seifert, UD's director of emergency management. "Obviously, we're not going to be using those products in the near term, so why not put them in the hands of the folks on the front line that really need these materials right now."