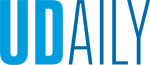 The Delaware Effect
Article by Casey Impagliazzo Photo courtesy of Sophia Angeletakis July 06, 2020
Rising junior Sophia Angeletakis dives deep into the blue and gold, comes up 2020 Seitz winner
University of Delaware rising junior Sophia Angeletakis has won the 2020 George and Margaret Collins Seitz Award, the Office of the Dean of Students has announced. This annual award celebrates an outstanding first or second year student who exemplifies the Blue Hen student values of openness, mentorship, engagement, innovation and respect.
Angeletakis was nominated by Stephanie Raible, assistant professor of social entrepreneurship, who described how this fearlessly innovative and inclusive leader has succeeded in bringing together diverse perspectives since her earliest days on campus. As a first-year student, Angeletakis won the top prize in the First Step Grand Challenge competition for her courtyard garden collaboration with Nemours/Alfred I. duPont Hospital for Children. The "Can Grow" Garden, once an unused courtyard, is now a therapeutic outdoor space for hospital patients and staff that also provides fresh produce and vegetable plants to patients and their families.
Angeletakis was chosen the following year to compete in the Elon Innovation Challenge, a social entrepreneurship competition in North Carolina, where her team placed third. "Within the Elon Innovation Challenge, she was supportive of others, while still being honest and transparent in her thoughts," Raible wrote in the nomination letter. "This is exactly how she engaged in the classroom as well –– being supportive and kind while encouraging others to meet their potential. Her energy and positivity are inspirational to me and others."
This trail of accolades seems an odd fit for the shy, timid girl who moved from California a few years ago, where Angeletakis said she felt a lot of pressure to keep up with classmates and be loud if she wanted to accomplish things. When she came to Middletown, Delaware, however, things changed. "Delaware really gave me the opportunities I needed to find my voice," she said. Angeletakis' lifelong affiliation with the Girl Scouts of America and membership on the board of her local chapter also opened many doors to network, explore STEM fields, and develop leadership skills.
As she prepared for college, Angeletakis realized the connections she had made within the local community were invaluable. Despite her initial reservations about staying so close to home, she decided to become a Blue Hen and has never looked back with regret. "UD was absolutely the right choice for me," she said. "I can't imagine myself at any other school." Initially a biology major, Angeletakis has since transferred into health behavior science, and found her passion in learning what influences decisions so that she can help others lead healthier lives.
Now a rising junior, Angeletakis has capitalized on her connections and made many more with colleagues, mentors and employers. "You are who you surround yourself with," she said. "I choose to surround myself with changemakers, entrepreneurs, all people who want to make a difference and get their passion out there."
The amount of experts readily available at UD and in Delaware who are willing to give advice, discuss ideas and provide feedback continues to impress. The serendipitous conversation with Raible led her to Horn Entrepreneurship and Angeletakis realized that opportunities were all around her, waiting to be pursued. That attitude paid off when Angeletakis cold called a local health expert whose job title she liked, who has since offered to serve as a mentor and resource. It also paid off when she decided to attend a lecture at nearby Christiana Hospital, and talk to the presenter afterward — who recognized her from the Nemours project, and offered her a job in the genetic editing institute that she still holds today. Angeletakis even created an Instagram account to help instill this attitude in others and encourage them to pursue their dreams.
"UD has the resources to build your legacy," Angeletakis said as she reflected on her first two years as a Blue Hen. "Big or small, every single opportunity you take part in builds you up, teaches you so much about yourself and helps you determine what you want to do in the future. Don't wait for a certain time, a certain opportunity or the perfect job –– and don't rely on just classes to teach you what you need to know, or get you where you want to go. You can learn from everyone; it's up to you to listen."
About the Seitz Award
Coordinated through the Division of Student Life by the Office of the Dean of Students, this annual award recognizes a first- or second-year student who embodies the student-created "We Are Blue Hens" values statement. Nominations are accepted each spring semester.
The fund for the George and Margaret Collins Seitz Award was established in 1954 at UD by Margaret Seitz to honor the memory of her mother and father. The recognition, which includes a $1,500 award, is presented to a first-year or second-year student who exemplifies outstanding character by demonstrating and encouraging in others the "We Are Blue Hen" values of respect, openness, innovation, engagement, and mentorship. The full "We Are Blue Hens" values statement is available online.
About Student Life
The Division of Student Life includes the Office of the Dean of Students, Center for Black Culture, Center for Counseling and Student Development, Disability Support Services, Fraternity and Sorority Leadership and Learning, Office of Student Conduct, Orientation and Transition Programs, Residence Life and Housing, Student Diversity and Inclusion, Student Health Services, Student Services for Athletes, Student Wellness and Health Promotion, UD Career Center, and the University Student Centers. For more information about Student Life, visit the website.