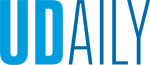 First Step in changing the world
Article by Kelly Bothum Photo by Ashley Barnas September 17, 2019
UD program invites students to explore a problem and propose their own solutions
Are you drawn to big problems without an easy answer? Do you believe that one new idea can change someone's world? Can you change direction and still keep your focus?
If so, First Step Experience needs you.
First Step is a year-long, extracurricular program sponsored by the University of Delaware College of Health Sciences that invites students to fully explore a health-related topic during the fall semester and then propose a solution in the spring semester. The program culminates in a Grand Challenges innovation competition where winning teams receive additional funding to take their concepts to the next level.
"It's an exciting opportunity for students to take a health topic that inspires them and means something to them," said Prof. Martha Hall, who directs the First Step program.
"Maybe it's a family member with a chronic illness or something they heard that's interesting from a class.
"We really want them to focus on understanding all the aspects of what they're interested in. We give them seed money to explore a problem and learn more about the issues they're dealing with. Then, we give them more funding to come up with exciting and innovative solutions - as well as the chance to take those solutions into the community and make a difference."
Applications for First Step are due Oct. 6. Before that, students are invited to get a taste of First Step by attending the second Brainstorm-a-Palooza from 5 p.m. to 8 p.m. on Tuesday, Sept. 24 in the Audion at the Tower at UD's Science, Technology and Advanced Research (STAR) Campus. This year, local health professionals will pitch problems and invite ideas for a solution from students.
"The point is to hear real problems from real people," Hall said.
Exploring a problem
For nearly a decade, First Step has offered undergraduates of all disciplines the chance to explore a problem and contemplate solutions, using their own research and assistance from faculty mentors. Past projects have included a wearable device to help stroke victims with their hand mobility; teaching healthcare providers in Rwanda evidenced-based basics of labor and delivery; and a medical device to help patients with limb loss who have phantom pain. First Step encourages students to learn more about the issues in a community before jumping in with a solution.
"I want them to be more focused on exploring the problem," said Hall, who serves as director of Innovation for the College of Health Sciences. "It's about delving deep and exploring problems but being open to change things."
Food for thought
UD sophomore Sophia Angeletakis had an idea to make fresh fruits and vegetables more accessible to families. After visiting an organic garden on the campus of Lankenau Medical Center near Philadelphia, Angeletakis, a health behavior science major, wanted to do the same in Delaware.
She took her idea to First Step, where she spent the year learning about issues related to food insecurity, healthy eating and access to fresh produce. Through First Step, she was able to connect with officials at Nemours/Alfred I. duPont Hospital for Children who were already working on a similar idea.
Angeletakis' big idea turned out to be a winner, earning her the top prize in the First Step Grand Challenge competition in April. Her $5,000 prize went to Nemours to help with the development of the "Can Grow" Garden at duPont Hospital, which opened this summer.
What was previously an unused courtyard in the hospital has been transformed into an inviting container garden with a colorful mural on the windows, tabletop plants and fresh produce available to take home. So far this year, more than 1,500 tomato plants and 1,000 green bean and pepper plants have been given away. Families and hospital employees also have a place to unwind and relax.
"It's on the first floor right where the kids are. It's a perfect location," Angeletaki said. "It's so welcoming for patients."
Exploring the problem
Karli Rovner and Madison Mucha wanted to tackle a problem familiar to many college students — how to cope with the emotional and physical effects of anxiety.
Through First Step, the pair came up with an innovative idea to help calm the swirl of collegiate emotions — a weighted sweatshirt that feels cozy to the touch but uses weights placed in the shoulders, chest and back of the neck to provide deep pressure stimulation and release tension. Rovner and Mucha won second place in the First Step finals in April and also were selected as the People's Choice winner. Though they've both graduated, they plan to continue development of the sweatshirt.
"What drew me in was the idea that I could take two things that I love, entrepreneurship and social impact," said Kovner, who graduated in May 2019 with a degree in Organizational and Community Leadership and a minor in Social Entrepreneurship. "The feedback we got even before the winners were announced from the audience and faculty was so positive and inspiring that I felt like 'Wow, we really did this.'"
Opportunity to learn
First Step provides a great opportunity for students to pilot an idea throughout the academic year, said Stephanie Raible, an assistant professor of social entrepreneurship with Horn Entrepreneurship and the Department of Human Development and Family Sciences. It's the only program on campus that invites students to dive deep within a topic without feeling the pressure to do anything more than to learn about it.
"Students want to come up with an answer," said Raible. "At the same time, the whole purpose of social entrepreneurship and dealing with the social determinants of health is understanding that you can't really come up with solutions until you understand the problem."
For Rovner and Mucha, that meant talking with other college students, testing products already on the market and seeing how their potential product could have an impact. "This was my chance to take mental health and run with it, trying to actually create something that is going to make a difference," Rovner said.
Winning First Step as a freshman means Angeletakis has plenty of time to see her idea blossom into something bigger. Now that the courtyard is in place, the sophomore has ideas to bring in other UD student organizations to offer food demonstrations in the space.
"I see myself being here for a while," she said. "I really want to make my impact."