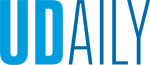 Emergency Care Unit
Article by Diane Stopyra Photos by Kathy F. Atkinson and courtesy of Kerry Keough, Matt Piechnik and Basia Chrobot July 20, 2020
UD students serve the community and beyond as certified EMTs
For Kerry Keough's seventh birthday party, her parents rented a giant inflatable slide. Along with cake and presents, it should have been a highlight of the celebration. But, she said, "one thing led to another, and a bunch of people landed on top of me."
Caught in a mosh pit of sugar-fueled preteens, Keough's leg bent at an unnatural angle. With a broken femur, she ended up in the hospital for one month and in physical therapy for five more. She endured a half-body cast and learned to negotiate a temporary wheelchair. Afforded the same experience, most people would likely remember this party as one thing: traumatic.
"But it wasn't bad at all," Keough said. "The nurses and doctors were the nicest people in the world. Everyone sang to me and gave me cake, and they gave me a sense of comfort the whole time. I knew from that moment this was something I wanted to do. I wanted to help people in similar situations."
Now a rising senior at the University of Delaware, Keough has found a pathway to her goal. In the classroom, she's studying health behavior science with the plan of one day becoming a physician's assistant. Outside the classroom, she is one of approximately 50 Blue Hens serving UD's Emergency Care Unit, or UDECU. The student-run organization staffs a transport ambulance that's first to arrive to medical emergencies on campus and second to arrive to medical emergencies in the surrounding community of Newark. Severe flu symptoms? Concussion? Anaphylactic shock? Cardiac arrest? This group has responded to it all.
Each semester, approximately 100 students from a variety of majors apply for a spot on the UDECU team, but only 8-15 are accepted. Newbies must serve a probationary semester in which they learn basic skills from more senior members before completing an emergency medical services (EMS) training course through the Delaware State Fire School. All students become nationally registered as well, meaning they have the same certifications as every other emergency medical technician in the state. But, unlike first-responder units elsewhere, this group is entirely volunteer.
"They don't do it for the money, because they don't get paid," said Robin Tsang, director of UDECU and master corporal with the UD Police Department. "We look for applicants who want to make a difference in their community and who want to work for an impactful agency. You'll see the compassion and the care they put into this."
Consider Matthew Piechnik, a rising senior majoring in medical diagnostics. In his role as training coordinator for UDECU, he plans the organization's high-fidelity curriculum that happens during a typical semester. In non-pandemic times, the group partners with the University's Healthcare Theatre program — performing arts students role play as patients so that first responders can practice their skills in a realistic setting. Since the onset of the coronavirus (COVID-19), Piechnik has transitioned to an online training format, incorporating case studies and online videos. One of the goals? To improve what he calls the "detective skills" necessary as an EMT.
"Within a very short time of arriving on a scene, you have to figure out what's going on and what you see around you," he said. "I really like this challenge. And in doing this job, I get to provide care for people who are, in a lot of cases, having the worst experience of their life. I can hopefully ameliorate how bad it's going to be for them."
One of Piechnik's more memorable calls happened off-campus, after a 20-something member of the wider Newark community overdosed on heroin. To save this life, Piechnik administered NARCAN, a nasal spray used during opioid emergencies. Then, on the ambulance ride to the hospital, he took his patient care a step further, sharing information about rehabilitation options.
"About three months after that, I saw this same guy going into a restaurant on Main Street, so I stopped the ambulance and chatted for a while," Piechnik said. "He told me: 'I'm in recovery. I've been clean since you saw me, and I want to thank you for that last conversation we had.' It was clearly a big part of what he'd needed to move on, and I was taken aback — I'd just been going to Chipotle! It was a great experience."
Living through such high intensity situations has bonded the members of UDECU, who operate as a family within the University community. When working a shift, members live in a University residential unit. They cook together, study together, even sled together during snow storms. (No worries — some members always stay behind to field incoming calls.) During warmer months, when campus clears out and calls are reduced, members often stay behind to spruce up their station, painting trim or accent walls.
The group also participates in charity endeavors, running 5ks sponsored by Special Olympics Delaware or raising money for childhood cancer patients through UDance. And, like all families, they sometimes have fun at one another's expense. (Take a shower or crawl into bed in the station, and you might find an inflatable shark staring back at you.) After graduation, members stay connected with an extensive UDECU alumni network for mentorship or shadowing opportunities in various fields.
"My best friends have come from this," said Basia Chrobot, administrative coordinator for UDECU and a rising Honors senior studying nutrition and dietetics. "If you ask anyone for their favorite thing about this organization, they'll tell you the same: It's the people."
All members, she added, share a commitment to giving back, a value built into the Blue Hen DNA.
"Whenever my patient is a freshman, I feel especially motivated to show them they have our support and our backing and they know we're here for them," Chrobot said. "I want to show them what the UD community is all about."
Off campus, when the students return to their respective hometowns for breaks, they carry this sense of service with them. Many put the skills they've honed at UDECU to use in local EMT units. Kerry Keough, for instance, is spending her summer serving the Wilton Volunteer Ambulance Corp in Wilton, Connecticut.
It's a calling, you could say, that feels just a little bit like fate.
On a recent emergency call, Keough found herself stabilizing (and calming down) a car accident survivor suffering the same injury, a broken femur, she'd experienced on an inflatable slide more than a decade ago.
"I definitely think it feels meant to be," she said. "It's crazy how things come full circle."