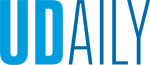 Conserving Congo
Article by Nikki Laws Photo by Monica Moriak, iStock and courtesy of Adams Cassinga January 21, 2020
Mandela Washington Fellow leads efforts against wildlife trafficking in the Democratic Republic of the Congo
If you ask Adams Cassinga, the protection of wildlife in the Democratic Republic of the Congo (DRC) has everything to do with the air we breathe more than 6,000 miles away in the United States.
Cassinga, a 2017 alumnus of the U.S. Department of State's Mandela Washington Fellowship, hosted by the University of Delaware, is the director of a non-profit organization called ConservCongo. The organization tries to protect native species in the Congo Basin and combats poaching and wildlife trafficking.
"The animals we protect are the gardeners of the Congo Rainforest and many seeds must first go through their digestive systems in order to grow," Cassinga said. "Once we kill or poach the animals, it affects forest regeneration. If the forest degrades, it will not sink carbon or release oxygen."
The Congo Rainforest is the second largest of its kind in the world, ranking just behind the Amazon Rainforest. "This is a Congolese problem, America's problem and the world's problem," Cassinga said.
Cassinga founded ConservCongo in 2013 after leaving a career as an investigative journalist. At first, Cassinga and his team provided on-the-ground support to Salonga National Park Rangers, who were understaffed, ill-equipped and in danger.
"The poachers were always ten steps ahead of us," Cassinga said. "We thought we were doing something good, but it wasn't working for our circumstances."
After six weeks of intensive training in the Mandela Washington Fellowship's Civic Engagement Institute at UD, Cassinga returned to his home in the DRC and shifted ConservCongo's efforts to the city. Today, the organization investigates wildlife trafficking crime by infiltrating gangs who partake in illicit trade and executing sting operations.
"A wildlife crime is very difficult to prove in court," Cassinga said. "Once we have enough evidence and have built the trust of the poacher, we will work with the local authorities to catch these groups in the act of a sale. Of course, we do have protections in place for our investigators."
After an arrest has taken place, the case must go to court. "This is often a difficult part of the process because corruption is rife at home," said Cassinga. "We have managed to investigate over 100 cases with about 40 arrests. Of those, half were liable for a fine. We wanted more. We wanted jail time."
In July, a ConservCongo investigation led to the first jail sentence for a wildlife trafficking crime in the DRC. The case involved the sale of a bonobo, the primate species most closely related to humans. "It gives us hope that if we can do it once, we can do it again," Cassinga said.
After accomplishing this milestone, Cassinga traveled to Delaware in the fall of 2019 to meet with an old acquaintance who could help on the legislative front — U.S. Senator Chris Coons.
"I first met with Senator Coons during my time as a Mandela Washington Fellow," Cassinga said. "I remember that he could recite my bio as if he knew it by heart. Senator Coons gave me his card and told me in my mother tongue that environmental issues were close to his heart." In Washington, D.C., the pair discussed strategies for enforcing wildlife trafficking laws.
"Despite progress in recent years, wildlife poaching and trafficking continue to pose significant threats to conservation efforts around the world and fuel transnational criminal activity," Coons said. "I commend Adams for his critical conservation work and pledge to continue pushing the U.S. government to support leaders like Adams across the continent through YALI." (YALI is the Young African Leaders Initiative.)
During his visit to Newark, Cassinga was hosted by Wilmington's Westminster Presbyterian Church and also gave a special lecture to students in UD's College of Agriculture and Natural Resources.
Cassinga said his time as a UD Mandela Washington Fellow motivates him to seek innovative solutions. "When I came here as a Fellow, I was really fired up," he said. "If you never leave your mother's kitchen, you will always think she is the best cook. But here at UD, I saw competition."
At home, Cassinga's team will continue its investigative operations and its environmental education programs for youth. "We do still have obstacles to face, but we are steadily forming relationships that will help us overcome these challenges."
To learn more about ConservCongo, visit the organization's website or follow along on Facebook.
The Mandela Washington Fellowship
The Mandela Washington Fellowship is the flagship program of the Young African Leaders Initiative (YALI) and embodies the United States' commitment to invest in the future of Africa. Through this initiative, young African leaders gain the skills and connections they need to accelerate their own career trajectories and contribute more robustly to strengthening democratic institutions, spurring economic growth and enhancing peace and security in Africa.
The Mandela Washington Fellowship is a program of the United States government, sponsored by the U.S. Department of State's Bureau of Educational and Cultural Affairs and administered by IREX, a U.S. non-governmental agency. At UD, the Mandela Washington Fellowship is coordinated by the Institute for Global Studies (IGS), in collaboration with other academic and professional units on campus.
The Institute for Global Studies
The Institute for Global Studies (IGS) inspires and facilitates the pursuit of global understanding by developing innovative and inclusive programs of study, opportunities for experiential learning and strategic partnerships.
Perhaps best known for leading the nation's first study abroad program, IGS is also home to the first-of-its-kind UD World Scholars Program and the Delaware Diplomats Scholarship Program. IGS supports student success through advisement for prestigious awards, including Fulbright, Boren, Gilman and Critical Language Scholarships, as well as sponsorship of the International House (iHouse) Living Learning Community.
The Institute annually administers internationally-recognized State Department public diplomacy programs, bringing more than 75 young leaders from around the world to UD's Newark campus.
IGS provides faculty funding for research and collaboration abroad, manages the University's global partnerships and agreements process and sponsors signature events, such as UD Global Month and the Spring Fulbright Lecture Series.