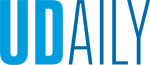 Cities and rainfall
Article by Adam Thomas Photo by iStock and courtesy of Marshall Shepherd December 07, 2020
Prof. Marshall Shepherd speaks at Mather Lecture on how cities affect rainfall and storms
Throughout the world, cities have been shown to have what is known as an urban heat island effect, where the urban or metropolitan area is significantly warmer than its surrounding rural areas due to human activities. During his talk as the featured speaker for the 2020 John R. Mather Visiting Scholar Lecture, Marshall Shepherd highlighted how those areas also have an urban rainfall effect on rainfall and storms as well.
Shepherd is the Georgia Athletic Association Distinguished Professor and Director of the Atmospheric Sciences Program at the University of Georgia (UGA). He has received the White House Presidential Early Career Award for Scientists and Engineers and the American Meteorological Society Landsberg Award for his pioneering work on urban hydrometeorological processes over the years. He was welcomed as the annual John R. Mather Visiting Scholar Lecturer by Estella Atekwana, dean of the University of Delaware's College of Earth, Ocean and Environment (CEOE), who said it was fitting to have him as the speaker as the study of the meteorology and climatology are central to the work of scientists in the department.
"At the University of Delaware College of Earth, Ocean and Environment, we work every day to connect our science with society, to find ways to serve our community with our research and to drive innovation through the work that happens here and the graduates we send out into the world," said Atekwana. "Russ [Mather] had a similar respect for conducting science that would have real world benefits, and our speaker for the Mather Lecture today is a leader in public engagement around climate and weather science."
Tracy DeLiberty, interim chair of the Department of Geography and Spatial Sciences, touted Shepherd's more than 90 peer-reviewed scholarly publications and his numerous accolades and achievements, such as hosting the podcast, Weather Geeks.
For his talk, Shepherd focused on individual cities and how they can impact the urban rainfall effect, storms and flooding.
"When I do science, I don't come at things in the traditional pathway of an academic. I spent quite a bit of time at NASA for 12 years doing mission-related climate work and doing some policy work so my work is often driven by a 'so what' factor," said Shepherd. "I want to pose these questions: What if you could plan or design cities to strategically leverage rainfall? What if a system of urban spaces amplified effects on weather? And what if cities were making flooding worse?"
Leveraging rainfall
Shepherd showed an aerial picture of the city of Atlanta. While most of the picture was covered in clouds, there was one area that had an opening in the cloud deck which was the Peachtree Road quarter of the city where the urban heating was interacting with the lower atmosphere. That photo emphasized an underlying premise of the talk which was how cities impact rainfall, storms and flooding.
The urban heat island effect not only makes cities considerably warmer than the areas that surround them, this higher temperature also causes cities to have greater cloud cover and higher amounts and more intense periods of rainfall found over and downwind of the urban areas.
Speaking of Georgia specifically and how cities in Georgia, such as Atlanta, can strategically leverage this urban rainfall effect, Shepherd noted the work he did with Tom Mote, distinguished research professor and the associate dean of Franklin College of Arts and Sciences at UGA, that looked at Georgia's water supply.
Showing a graphic of proposed and current reservoirs in north Georgia, Shepherd said that the placement of reservoirs could be done strategically based upon rainfall measurements.
"In north Georgia, we get our water from surface water, from lakes and reservoirs and rivers," said Shepherd. "We know that in the warm season, north Georgia gets more rainfall because of the city of Atlanta. The point we were making is that if we know this, why can't we use that science information to put more of our reservoirs there? We can use that climate information in a hydrometeorological and a water resources fashion."
Urban climate archipelagos
When speaking of urban heat islands and the urban rainfall effect, Shepherd said that one day he started thinking about the term and realized that the concepts could be expanded upon as cities are not isolated — often found in close proximity to one another—and have a larger impact on climate.
"An archipelago is a chain of islands. So my concept here, which we published in 2014, was that when you have a chain of cities, they have an aggregate impact on the climate system," said Shepherd. "Think about a mountain versus a mountain range. A mountain might have sort of an effect on the flow and rain and temperature distributions, but a mountain range has an aggregate and a different scale effect. We call these urban climate archipelagos."
For instance, the urban areas of Washington D.C., Baltimore, Wilmington, Philadelphia and New York could be considered an urban climate archipelago that has grown over the course of decades. Thus, what is happening in one city produces an atmospheric chain flow that impacts the nearby cities with precipitation totals being greater along urban climate archipelagos than they are in other, less densely populated regions.
Urban precipitation risks
In addition to these urban climate archipelagos, Shepherd spoke about the risks associated with urban precipitation and urban floods, specifically pointing out that not all water cycles are natural and that the water cycle in a city is very different from a water cycle in a natural environment.
"In a city, because of the pavement and parking lots, you have less infiltration into the soil and you have much more runoff because of those impervious surfaces," said Shepherd.
Because of that, developed land is going to have a much higher retention rate in terms of its runoff response than a natural landscape.
"You couple higher rainfall or more intense rainfall rates that we're seeing because of climate change with more impervious surfaces and a stormwater management system that is designed in cities for the 1970s rainstorms not the 2020 rain storms and you get more urban flooding," said Shepherd. "That's what's happening. Where you've got a more urbanized landscape, you're more likely to flood."
Equity issues come into play here as well, as an urban corridor study found that African Americans in certain parts of an area stretching from Atlanta to Charlotte are about 60 to 80 percent more likely to live in a flood-prone area. This is an important issue that Shepherd said is going to have to be dealt with moving forward.
John R. Mather Visiting Scholars Lecture
The John R. Mather Visiting Scholars Lecture honors the memory of John "Russ" Mather, Professor of Geography from 1963-2003 and Geography Department Chair from 1966-1989. Sandra F. Mather established this lectureship to honor her late husband by enabling the department to host well-known scholars for the active exchange of ideas related to Mather's broad interests in climatology and geography among faculty, students, friends and alumni. You can view Shepherd's full 2020 John R. Mather Visiting Scholars Lecture on the Geography and Spatial Sciences website.