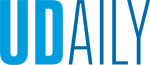 Important updates: Health and safety requirements for UD Campus
Article by UDaily staff Photo by Kathy F. Atkinson September 01, 2020
UD takes multiple steps to help protect the community
Sept. 1, 2020, update: University students, faculty, staff and visitors are only required to complete a daily COVID-19 health questionnaire if they are coming to campus that day or if they reside on campus. Those not planning to come to campus that day are not required to answer the questionnaire and can disregard the daily email. We apologize for the miscommunication.
As fall semester begins, the University of Delaware is taking multiple steps to help protect the health and safety of all UD students, faculty, and staff and visitors. All members of the UD community are encouraged to follow these requirements.
Daily Health Questionnaire
Beginning Tuesday, Sept. 1, every UD student and employee will receive a daily email from the University with the subject line "Action Required: University of Delaware Daily Health Check" containing a link to a Qualtrics-based health questionnaire. Other health screening questionnaires used during the summer are being retired and should not be used after Sept. 1. This health screening is designed to help provide early detection of a COVID-19 infection and help prevent a possible outbreak in our community.
You will receive the questionnaire by email early every morning, including weekends. If you will be on campus or reside on campus, you are required to complete the questionnaire, which is quick and easy. Based on your responses, you will receive an email back with either a green check mark that you are cleared to come to campus or a red X that you are not cleared to come to campus and should follow up with your health care provider if you have symptoms.
In addition to UD students and employees, all visitors must complete the health questionnaire before coming to campus. The direct link is covidcheck.udel.edu.
If you do not participate in the health screening, you will not be permitted to enter campus facilities. Cases of non-compliance will be referred to the Office of Student Conduct (for students), the Provost's Office (for faculty), Human Resources (for staff) or UD Police (visitors).
Testing
Pre-Arrival Testing. Students, faculty and staff must be tested for COVID-19, submit the results and self-quarantine from the time the test is taken until arrival on campus. If you have not been tested before the start of fall semester and have an in-person class, you must attend class remotely until you are able to be tested. Students should upload test results to this secure, confidential UD web server. Faculty and staff should upload test results to this Human Resources secure portal.
Ongoing Testing. Surveillance testing is an important part of the University's strategy to monitor and mitigate the level of spread of COVID-19 in our community. This testing, done as a diagnostic saliva test, is for members of the UD community who do not have COVID-19 symptoms (asymptomatic individuals). Testing will be conducted at two locations on the Newark campus — the turf fields on East Campus and Laird Campus — twice a week during fall semester. Testing will be done on a random basis to start, but may be targeted to high-risk populations if a spike in cases occurs. Those selected to participate in voluntary testing will receive an email from the University with further instructions.
Public Reporting
UD has developed a COVID-19 dashboard to report the number of confirmed positive cases on campus each weekday. Cases listed will indicate those confirmed positive through a molecular diagnostic test and reported to the University by the Delaware Division of Public Health. Tallies will include undergraduate and graduate students, faculty, staff and individuals physically working on a UD campus on a contract basis or through a subcontractor of the University.
Statistics will include students and employees who have physically been on campus in the days leading up to testing positive and students living in off-campus housing within downtown Newark.
General Health & Safety Guidelines
As members of the Blue Hen family, it's up to all of us to "Protect the Flock". Be sure to follow these basic guidelines every day:
Monitor your symptoms. If you feel sick, stay home and contact Student Health Services (Newark students) or your healthcare provider.
Wash your hands frequently and avoid touching your face.
Wear a face covering. It is required inside buildings, as well as outdoors when a distance of 6 feet cannot be maintained. If you forget your face covering, disposable masks are available for free at the information desks in Perkins Student Center, Trabant University Center, Morris Library, Carpenter Sports Building and STAR Tower.
Maintain a physical distance of at least 6 feet from others.
More detailed guidelines for students are available on this webpage.
More detailed guidelines for employees are available on this webpage.
Contact Tracing
The Delaware Division of Public Health is conducting contact tracing of individuals who test positive in Delaware for COVID-19. In contact tracing, public health staff work with COVID-positive cases to help identify everyone with whom these individuals have had close contact during the timeframe while they may have been infectious. Contact tracing by the state will come in the form of a call from (302) 446-4262 (caller ID says "DE PUBLICHEALTH"). The University is cooperating with the state Division of Public Health on this effort and will provide more information as it becomes available.
Campus Cleaning
UD is working continuously to keep residence halls, classrooms and workspaces well-disinfected. Custodial staff have increased cleaning of all occupied spaces this fall. Additionally, hundreds of no-touch hand-sanitizing stations have been installed for your safety and convenience. Cleaning supplies are available in classrooms to wipe down surfaces, and other facilities such as the Carpenter Sports Building are operating on an appointment schedule so that exercise equipment can be cleaned thoroughly between uses.
For more information and FAQs, visit UD's Coronavirus website. Questions? Contact coronavirus@udel.edu.