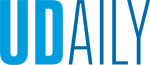 Taking food safety online
Article by Dante LaPenta Photos by Michele Walfred August 05, 2020
Cooperative Extension trains Delaware entrepreneurs on food safety
Work from home during the coronavirus pandemic has forced its way onto the forefront of American lexicon like few terms in recent memory. And while many of us are staving off cabin fever, some Delaware food entrepreneurs are taking control of the situation in their kitchens — cooking, baking and opening businesses.
For anyone in the food industry, food safety training is mandatory; an estimated 48 million Americans become ill as a result of eating food contaminated by harmful microbes, according to the Centers for Disease Control and Prevention (CDC). In the First State, the Department of Agriculture regulates individuals who live on a farm while the Department of Public Health regulates "cottage" entrepreneurs who make food at home. Both agencies require food safety education that culminates in a certification exam.
So food entrepreneurs turn to University of Delaware Cooperative Extension, which offers educational food safety programs to help growers, processors, supermarkets, food service operations and consumers handle food in a manner that reduces foodborne illness. The training covers basic food safety principles, regulation of food, labeling requirements and liability issues — culminating in an exam.
In normal times, Extension offers these sessions in-person with loads of hands-on activities. Since the pandemic, Extension agent Kathleen Splane adapted the curriculum to online delivery for the 2020 Food Safety for Entrepreneurs Training. While she misses the in-person class connections, she was able to develop hand-on teaching that participants could mirror at home.
"This food safety training has a lot of interactive activities that make the training more practical and fun," said Splane, Extension's Family and Consumer Sciences program leader. "I was able to demonstrate some activities so participants could not only observe, but also participate. I was also proud that the students really did enjoy each other's company via Zoom."
After the online training, participants took a "drive-in test," sitting in their cars with Extension staff proctoring from the parking lot.
Nine business owners have completed the course and passed the exam since Extension launched the online version. Now with food safety certification, the participants can proceed with the licensing process and bring in additional income for their families.
"We have quite a bit of material to cover, so teaching remotely makes it more challenging to see if the students are getting it," said Splane. "I was regularly checking in with questions and reviews throughout the training to gauge how they were absorbing the information."
Bill Victory of Coach Vic's Cakes boasts 28 different cakes — everything from Italian cream cheese to cherry pineapple walnut. He's seen his business grow quickly from his Dover, Delaware kitchen. The Extension certification gives him confidence that he'll be ready for a state health inspection. As a retired teacher, he was impressed with the shift to a virtual mode of delivery.
"Being able to teach something like this virtually is very difficult. Kathleen really made it easy to digest the information," said Victory, who brought in a piece of cake for everyone at the drive-in test. "I feel that anytime that you can make a course more personal, it becomes more effective for the student and gives the class more camaraderie. Kathleen's personality was really perfect for that."
Amber Evans of Snackz Galore specializes in custom snacks like candied pecans and trail mix. Evans said she enjoyed the convenience of taking the course online from the comfort of her own home.
"She kept us entertained, active and on topic," Evans said of Splane. "She went over the things that I really needed to know to make my business successful — labeling and keeping records of where I get my items from."
Tammy Carpenter of Milton, Delaware lives on a three-generational farm. Their farm kitchen — The Farmer's Porch — is a way for customers tired of prepackaged food to taste farm freshness.
"I give kudos to University of Delaware for making it so easy to pursue education and job opportunities during a pandemic. This course may sound simple; in reality, it is a complex look at the science behind food," said Carpenter. "My favorite aspect was taking the course with my daughter-in-law and two friends. I'd encourage every cook to grab a friend and enroll in this class."
After COVID-19 closed the Milton Farmers Market for the season, Carpenter is still waiting to officially open. The Farmer's Porch will offer fruit pies, pastries, cakes, breads and cookies. They'll also sell JC's Popcorn, which is grown, harvested, and packaged right on their farm.
"If COVID-19 has taught us anything, it is the appreciation for local grown food," added Carpenter. "I'm looking forward to fulfilling that need for our community."
To find a program near you, contact Kathleen Splane of Cooperative Extension at ksplane@udel.edu.