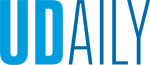 Forward to Fall
Article by UDaily staff August 12, 2020
Protocols for those returning to campus, virtual town halls for families, Phase 3 of research operations and more
Stay informed about recent decisions and plans being made as UD gears up for the fall semester. Current and complete information is always available at www.udel.edu/return, Have a specific question? Check the FAQs, which are updated as new information becomes available. As questions come in to coronavirus@udel.edu, answers are added to the FAQs as well.
Protocols for those returning to campus: On Monday, Aug. 10, the University announced the steps that must be taken by anyone coming on campus this fall for classes, research or any other activity. You must get a COVID-19 molecular diagnostic test (PCR) within 14 days before arriving on campus. Individuals are responsible for obtaining a test by contacting their healthcare provider, going to a testing center in their area or using a home health screening kit. In Delaware, a listing of testing sites throughout the state is available at coronavirus.delaware.gov/testing. After the test, you must self-quarantine until you arrive on campus, whether the test is positive or negative. Once on campus, you will need to complete a daily health questionnaire and periodic COVID-19 testing. Additional details are available at UD's coronavirus website.
Virtual town halls for families: Student Life leaders will offer two virtual town halls for families of UD students next week. The town halls are scheduled at 7 p.m., Monday, Aug. 17, and at 2 p.m., Wednesday, Aug. 19. Speakers will explain UD's plans, respond to concerns and provide resources for families to support their students. Families are encouraged to register for the webinar of their choice so that they have an opportunity to submit their information and any questions they wish to be addressed. If the webinar reaches capacity before participants are able to enter the event, they can view the simulcast at sites.udel.edu/udlive/zoom.
Phase 3 of research operations: UD officially launched Phase 3 of research operations on Aug. 10. Research leaders who have not been approved for a previous phase and believe they are eligible for Phase 3 should submit a PI Return to Campus application form for their team and complete required health training and laboratory checklists, all available from this webpage. Research work that can be effectively performed remotely should continue in that mode, including meetings and advising. The next Virtual Research Town Hall will be presented by Charlie Riordan, vice president for research, scholarship and innovation, from 1-2 p.m., Monday, Aug. 17. Register here. The town halls are recorded and archived on this webpage.
Academic Affairs for faculty and staff: Faculty and staff are invited to register for the next Academic Affairs Town Hall, scheduled from 1-2 p.m., Friday, Aug. 14. Tim Dowling, director of UD Student Health Services, will present. To join the Zoom session, faculty and staff must register in advance here. Please submit questions in advance via this form to allow panelists time to gather answers and respond during the webinar. Faculty and instructional staff are encouraged to visit https://sites.udel.edu/provost/continuity/ for more information about the town halls and for specific resources for faculty regarding online teaching and classroom protocols. A PDF with the running list of questions and updated answers related to Academic Affairs as addressed in the Town Halls from July 10 forward is available at this link. Faculty/staff login is required.
Library Pickup Service: Students, faculty and staff may pick up physical items (books, DVDs, etc.) from the Library, Museums and Press' collections that they have requested in advance. The pickup location is Morris Library. For more information, please visit the Library Pickup Service page.
Complimentary parking this fall: Campus parking permits for the fall 2020 semester will be complimentary, though permits will be required. Permits can be obtained online. Employees with auto-renewal permits will have their permits renewed through Dec. 31, 2020, at no charge. An additional renewal will occur for January through August. Questions can be referred to Parking Services at parking@udel.edu.
Counseling and support are available: Students in need of counseling and support may call UD's Center for Counseling and Student Development at 302-831-2141 or the UD Helpline, which is available at any time, day or night, for students feeling anxious, overwhelmed, depressed or otherwise in need of counseling. Students can call 302-831-1001 to get live counseling assistance 24/7. Additional information may be found at the center's website. All UD employees, their spouses, dependents, parents and in-laws may access the Employee Assistance Program (EAP) by calling 800-343-2186 or visiting the program's website. If using the website, UD employees should enter "State of Delaware" as the password.
Questions about Fall 2020? Send an email to coronavirus@udel.edu.