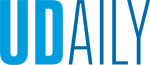 Virtual town hall meetings about fall 2020 for UD families
Article by Division of Student Life Communications Staff Photo by Evan Krape July 30, 2020
Division of Student Life leaders will explain plans, answer questions in virtual meetings
Families of University of Delaware students will have two opportunities in August to hear from University leaders about plans for the 2020 fall semester amid the coronavirus pandemic. The Division of Student Life will host one virtual "Town Hall about Fall 2020 for UD Families," at 7 p.m. on Monday, Aug. 17, and then a second virtual meeting at 2 p.m. on Wednesday, Aug. 19.
At both town halls, families will hear from José-Luis Riera, vice president of student life; Dr. Tim Dowling, University physician and director of Student Health Services; Adam Cantley, dean of students. The sessions will be moderated by Meaghan Davidson, assistant dean of students for parents and family engagement. The speakers will explain UD's plans, respond to concerns, and provide resources for families to support their students to be successful through this challenging time.
Families are required to register via links for each session:
While registering, families can submit questions or topics they wish to be discussed.
More information is available on the Looking Forward: Fall 2020 website.