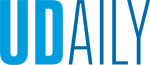 In Memoriam: Eric Benson
Article by Dante LaPenta Photos by Monica Moriak April 16, 2020
UD remembers beloved animal and food sciences professor, adviser, friend
Eric Benson, a faculty member in the University of Delaware Department of Animal and Food Sciences (ANFS) for nearly 20 years passed away unexpectedly April 6.
Dr. Benson grew up in the Newark, Delaware, area and majored in agricultural engineering technology as a Blue Hen undergraduate student. He was mentored by members of the College of Agriculture and Natural Resources' engineering faculty like Jim Glancey, who encouraged him to pursue graduate education. He attended the University of Illinois, earning a master of science and doctoral degrees in agricultural engineering.
Recognizing his talent, Norm Collins, then chair of CANR's Department of Biological Resources Engineering, hired Dr. Benson as an assistant professor in 2001. He quickly rose through the ranks, moving to ANFS with the reorganization of CANR's engineering programs in 2011. With his new department, Dr. Benson focused on engineering research in animal systems. Working primarily in poultry, he provided growers with research-based recommendations on lighting systems, air quality, machine vision and controls. He involved more than 50 students—both graduate and undergraduate—in research projects during his tenure at UD.
Dr. Benson worked at the intersection of research and outreach, particularly in emergency animal management. He worked closely with Research Associate Dan Hougentogler, Senior Scientist Brian Ladman and fellow faculty member Bob Alphin; they formed an integral part of the statewide emergency poultry management team in Delaware, combating diseases like avian influenza. Funded continuously by the U.S. Department of Agriculture (USDA), the team brought animal management personnel from around the world to Newark for emergency management.
"Eric had that wonderful can-do mindset," said CANR Dean Mark Rieger. "He was always open to pivoting his research program to different needs, stepping up to teach a different course or taking on a committee assignment., He was a great example of the dispersed leadership that exists among the most dedicated faculty."
Dr. Benson loved the University and his students, teaching a broad range of courses from engineering technology to "Animals and Human Culture." His passion for animals extended to a family business in sled dog adventures that he ran with his wife, Catherine.
Remembered by his colleagues
Several colleagues shared their reflections about Dr. Benson:
"Eric was very passionate about his family, his work at UD and his dogs. I know his students really loved him and he really liked teaching and advising them. He also was very invested in his emergency response research and international emergency response training programs. He was very effective in engaging and influencing our international professional participants, which led to ongoing relationships. Over the years, former students reached out to him after the programs concluded for assistance when their countries experienced disease outbreaks. He will be missed." — Bob Alphin, senior instructor in animal and food sciences
"Through USDA-funded training sessions, Eric befriended animal health professionals and policy makers from around the globe. Eric was passionate about supporting undergraduate education. Exposing undergraduates to emergency response was always important to him. Eric and I both graduated from UD in the mid to late '90s and found ourselves building our careers here as well. Our paths continued to cross professionally when the fit between engineering and emergency response and avian health was organic. He was a wealth of knowledge and will be missed by the UD community, Delmarva and beyond." — Brian Ladman, senior scientist in animal and food sciences
"Eric Benson was my instructor, adviser, mentor, supervisor and, most notably, a true friend. He was a true educator at heart. Whether you were a first semester freshman or an adult learner, Eric taught everyone with the passion and enthusiasm that comes from having a true love of helping others. He had a remarkable drive for teaching and mentoring all his students, myself included. His teachings and outreach programs allowed us to educate young and experienced minds alike to think critically, plan for and work through animal emergencies. I know I speak for many when I say he will be greatly missed, but I hold onto the thought that his teachings will continue to help those here and around the world in a way that will honor his memory." — Dan Hougentogler, research associate III in animal and food sciences
"Eric was a force of nature with his imposing personality and intelligence. He embraced me in a very generous manner that I will always cherish as I tried to adjust to a new environment. He was a champion of my research, a great friend, mentor and research partner. His premature and unexpected loss has left me mourning on many levels, and I realized how close to him I was and how much he mattered to me as a friend and a colleague." — Hong Li, associate professor of animal and food sciences
Dr. Benson is survived by his wife, Catherine, and three children, Ethan, Eloise and Emmaline.
A memorial service will be held at a future date at the Church of the Redeemer in Baltimore, Maryland.
Contributions in his memory may be made in his name to the Church of the Redeemer, 5601 North Charles St., Baltimore, MD 21210, or to Friends School of Baltimore,  5114 North Charles St., Baltimore, MD 21210. The family has requested that flowers be omitted.