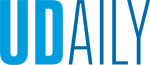 Fighting poultry disease internationally
Article by Dante LaPenta Photos by Monica Moriak July 18, 2019
UD leads effort to fight avian influenza globally through emergency management training
Disease. One of the scariest words in farming and food production. In a state that's king of the poultry industry, expert planning, precautions and emergency response are chief priorities to keep outbreaks at bay.
In 2004, avian influenza reached Delmarva. Its viruses occur naturally among wild aquatic birds worldwide and can infect domestic poultry and other bird and animal species. Afterward, University of Delaware College of Agriculture and Natural Resources faculty and Cooperative Extension personnel assessed the situation and brainstormed disease management protocol to prevent and limit future outbreaks. With an engineering background and an aptitude for water flow processing — critical in disease control — Professor Eric Benson was asked to join the poultry disease and emergency management efforts led by UD's Department of Animal and Food Sciences.
"As much as anything else, engineers work on process," Benson said. "That was how I got involved and, since then, have been a part of UD's outreach efforts."
Looking at health issues "upstream" is an approach lauded by scientists and health professionals. So the group packed their bags for an international tour to get ahead of major diseases before they reach the U.S.
"At that time, Romania had just had a major outbreak, so our team at UD got involved," Benson said. "We realized that all of the planning and protocol that we put together for Romania made sense as a package."
UD developed a unique expertise in a foaming process used in disease control, which became the U.S. Department of Agriculture standard, offering a natural opportunity for the University to get involved in outreach.
"We were really the only ones with the technical expertise," Benson said. "We were doing research and said, 'We need to get this information immediately out to the field.' "
UD is doing so at all levels. From running poultry training around the globe to visiting local farms to educate farmers in many regions, UD is the place to go for poultry expertise.
"In terms of what we put together, it is extremely unique," Benson said of the training, which draws agricultural employees, lab directors and government officials. "It's everything that they need to know from disease basics to steps to respond to an emergency. We cover the entire spectrum — swabbing, composting, disinfection and so much more."
Over the past 11 years, 180 participants from more than 80 countries have visited Newark for these summer poultry programs. The University hosted two major international programs in 2019. The first was a three-day Poultry Disease Outbreak Management and Regionalization symposium that emphasized the interaction between emergency response techniques and trade policy. The University also offered the 11th edition of its comprehensive five-day Emergency Poultry Disease Response symposium, which builds participants' knowledge and technical skills to effectively respond to emergency poultry diseases.
"Most importantly, this program not only provides information, tools and training, but it builds relationships and a community of participants and instructors that provide support for participants when they return home," said Bob Alphin, senior instructor and Allen Laboratory manager.
Whether teaching coordinated planning, incident command management, surveillance of wild birds, quarantine or biosecurity, UD faculty, Cooperative Extension experts and personnel from major poultry companies emphasized the "Delaware model" — close cooperation between government, industry and educational institutions. With UD playing a major role, the approach has successfully avoided and thwarted many disease outbreaks utilizing best management practices.
"This model is not the way it works in many other places," Benson said. "In Delaware, we are the knowledge and the surveillance system while industry and government helps to provide the manpower. It's unusual to see this type of collaborative model where all three groups come to the table."
The international poultry programs also offered experiential learning and teaching opportunities for students. Emma Redman and Brianna Ames helped with several demonstrations, including swabbing birds suspected to have avian influenza to prevent transmission from farm to farm. Since 2015, six of the student interns have used their participation in the program as a springboard to veterinary school.
"Getting to know the participants was a fantastic opportunity. When asking questions to the speakers, they explained how they handled situations in their own countries that helped me to open my eyes to different cultures and governments," said Ames, an animal science and agriculture and natural resources double major. "It gave me a new understanding on how lucky I am to have the opportunities that I have at UD to teach and learn from others."
Redman, a pre-veterinary medicine major, said, "My key takeaway was understanding different cultures and interacting with people of different nationalities."
One of the hot topics was the intersection of policy and emergency response. In 2014 and 2015, significant avian influenza outbreaks led to many countries restricting the importation of U.S. poultry products. UD was heavily involved in the immediate response.
"We're now asking, 'Why should U.S. disease control efforts result in other countries restricting our trade?' Part of what we're working on is maintaining trade even in the event of a significant event," Benson said. "The spread of disease in 2014 and 2015 did not affect Delaware broiler chickens. There was absolutely no disease in Delaware, yet trade was nonetheless restricted. Part of the goal of our international programs is educate other countries on why disease control efforts should not impact trade."
Participating UD faculty and staff
Bob Alphin, Jr., senior instructor and Allen Laboratory manager, Department of Animal and Food Sciences

Eric R. Benson, professor, Department of Animal and Food Sciences

Georgie Cartanza, extension agent II, Cooperative Extension, Carvel Research and Education Center

Dan Hougentogler, research associate III, Department of Animal and Food Sciences

Brian S. Ladman, senior scientist, Department of Animal and Food Sciences

Krista Murray, assistant director, Department of Environmental Health and Safety