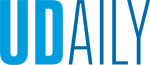 New Esterly Chair
Article by Kelly Bothum Photo by Aaron Davis November 11, 2019
Aquiles Iglesias named Unidel Katherine L. Esterly Chair in Health Sciences
Aquiles Iglesias, the founding director of the Communication Sciences and Disorders Program in the University of Delaware's College of Health Sciences and an internationally recognized expert in the assessment of language disorders in bilingual children, has been named the Unidel Katherine L. Esterly Chair in Health Sciences.
The Unidel Chair in Health Sciences is named for the late Dr. Katherine L. "Kitty" Esterly, a pioneer in Delaware healthcare and recipient of the University's Medal of Distinction who was passionate about the role of nurses in the care of children and their families. Dr. Esterly died in 2014, the same year Iglesias was hired at UD to develop the state's first graduate program in speech-language pathology.
"In just five years, Dr. Iglesias has built a thriving program in communication sciences and disorders that has already graduated 48 speech-language pathologists, many of whom are providing much-needed services and treatment here in Delaware," UD President Dennis Assanis said. "The naming of Dr. Iglesias to the Esterly Chair in Health Sciences reflects UD's deep commitment to find interdisciplinary solutions to our pressing healthcare problems."
Provost Robin Morgan also praised Iglesias' research expertise in the area of speech-language development and assessment of cultural-linguistic minority populations, focusing on bilingual Spanish-English children.
"Dr. Iglesias' dedication to growing the field of skilled speech-language practitioners, coupled with his formidable skills as a bilingual language researcher, mirrors the selfless dedication of Dr. Esterly, who understood the need for skilled healthcare practitioners working in the community," Morgan said.
Kathleen S. Matt, dean of the College of Health Sciences, said the Esterly chair honor reflects the tremendous work undertaken by Iglesias in not only creating, developing and growing the Communication Sciences and Disorders Program, but also the Speech, Language, Hearing Clinic, which saw 4,354 visits in fiscal year 2019.
"The Speech, Language, Hearing Clinic has a significant impact on the health outcomes of patients ranging from young children with developmental challenges to older individuals with challenges as stroke survivors and Parkinson's patients, among others," Matt said. "There's also exciting research that is being generated in the program and then translated in the clinic, bringing cutting-edge treatments to patients and their families."
Bilingual language development
Iglesias is internationally recognized for his research into how bilingual children — specifically Spanish and English speakers — learn language. He is the author of more than 65 research articles and over 175 national and international presentations. His work, mostly funded by the National Institutes of Health and the U.S. Department of Education Institute of Education Sciences, has examined the relationship between language development and literacy. Over the past 20 years, he has helped to develop and standardize four assessment tools designed to identify language skills and impairment in monolingual and bilingual children.
In 2009, the American Speech-Language-Hearing Association awarded Iglesias Honors of the Association — the highest award it bestows — for his research on bilingual language development. Only about 300 people in the 204,000-member organization have received such accolades.
"Most of my work has looked at how bilingual children learn language and also how to assess bilingual children. If a child has a speech problem, which language do you look at?" Iglesias said.
Iglesias is currently involved in a NIH-funded, multi-university study to develop more intensive testing for monitoring the progress of children who are in speech language therapy. He also is partnering with Roberta Michnick Golinkoff, Unidel H. Rodney Sharp Chair and professor of education in the School of Education, on a Quick Interactive Language Screener (QUILS) for children ages 2 and younger, a follow-up to a previous web-based tool developed for children ages 3 and older.
Iglesias' deep expertise in bilingual language assessment can be found woven throughout the Communications Sciences and Disorders Program. "It is incorporated into the program and embedded in everything we do," he said. "I do guest lectures in almost all of the classes."
Creating a new program
Prior to moving to UD, Iglesias spent 32 years at Temple University, where he served as dean of the graduate school for eight years and chair of the communication sciences and disorders department for 12 years. In addition, he served as associate director of the National Center on Education in the Inner Cities and the Laboratory for Student Success, known as the Mid-Atlantic Regional Educational Laboratory.
He might have stayed in Philadelphia indefinitely if not for a chance meeting with UD officials who had a table set up at a conference to seek out candidates interested in starting a communication sciences and disorders program. Golinkoff urged him to apply, and Iglesias soon found a challenge he could not pass up.
"It gave me an opportunity to create something that I've always wanted a program to be like," Iglesias said.
UD's program offers several additional experiences unlike other graduate programs training speech language pathologists, Iglesias said. Chief among them is the Speech-Language-Hearing Clinic, a full-service clinic that takes all forms of health insurance, including Medicare and Medicaid, unlike most university clinics.
"Our students know that patients are paying or the government is paying. And as a function of that, it creates a very different model for student training," he said. "It's a more realistic service delivery model that they will encounter."
Each patient visit takes place in the presence of a full-time, licensed speech pathologist who works with the student while the treatment is going on. "The clinician can fade out, but at the same time be there," Iglesias said. "Our students are always being provided feedback as well."
The program also includes a capstone project that allows students to research a topic, then work with a faculty member to bring their ideas to life by the time they graduate. One such project led to the development of a choir for patients with Parkinson's disease called the Neuro Notes.
The first class of speech-language pathologists enrolled in May 2016 and graduated in May 2018. Since its inception, 48 students have graduated from the master's-level program. A doctoral program began in August 2018, and has nine doctoral students and three postdoctoral researchers in the program.
Diane Chugani, a professor in the Communication Sciences and Disorders Program, is part of the team that recently completed the five-year review for Iglesias as well as the site visit last month for accreditation by the Council on Academic Accreditation in Speech-Language Pathology and Audiology. She said in the course of preparation for the review and site visit, faculty have been awestruck by Iglesias' efforts to build such an outstanding program in such a short period of time.
"His success in building the program can be attributed to his remarkable efforts in seeking and obtaining the support for each newly recruited faculty member of our multidisciplinary team," Chugani said. "We endorsed an endowed chair for Aquiles to recognize his extraordinary efforts in building a novel model for a department in the field of Speech and Language Pathology — a model that we believe will be emulated by others and result in an acceleration of progress in the field."