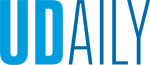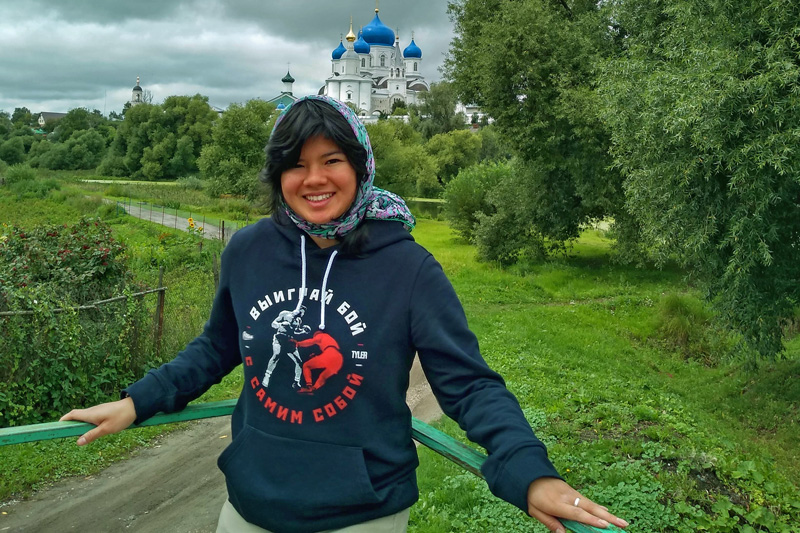 Making history, learning languages
Article by Nikki Laws Photos courtesy of Rebecca King November 13, 2019
Senior Rebecca King becomes first UD student to receive Critical Language Scholarship and Boren Award
Rebecca King is the first student in University of Delaware history to receive both a Boren Award and Critical Language Scholarship. King's immersive language study in Kyrgyzstan and Russia delivered the ultimate troika — distant travels, unique perspectives and a professional edge.
"The Russian-speaking world is large and diverse. It covers Eastern Europe and much of Central Asia," King said. "I wanted to learn a language that I could really explore with."
King, originally from Colorado, is an Honors student and Eugene DuPont Distinguished Memorial Scholar at UD, studying geography and Russian.
In 2017, she set off for a year in Kyrgyzstan after securing a coveted Boren Award. An initiative of the National Security Education Program, the Boren Awards allow U.S. undergraduate and graduate students the opportunity to study less commonly taught languages critical to national interests.
"My year in Kyrgyzstan was a time for incredible personal growth. I was able to study in a beautiful country that is often overlooked," said King, adding that her interest in the Russian language stemmed from a penchant for adventure.
After returning to the United States, King applied in 2018 for — and received — a Critical Language Scholarship (CLS) for a 2019 summer of study in Russia. Like the Boren Awards, the CLS is an intensive overseas language and cultural immersion program for U.S. students who want to learn lesser-taught languages. The CLS Program is sponsored by the U.S. Department of State and administered by American Councils for International Education.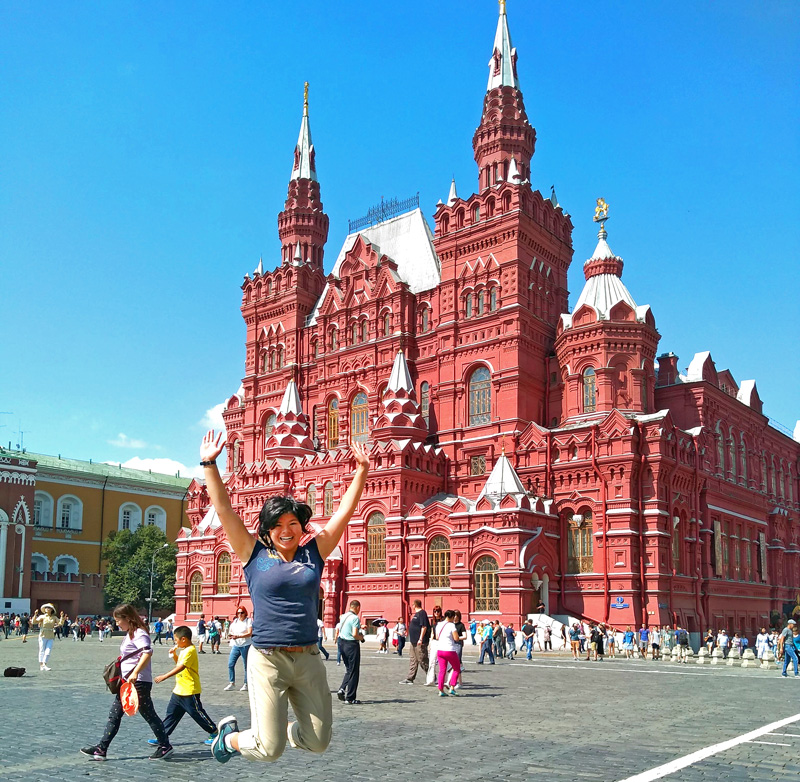 "Previously, I had only visited satellite states," King said, referring to independent nations that used to be part of the former Soviet Union. "In addition to Kyrgyzstan, I've been to Kazakhstan and Moldova. My CLS gave me a new perspective on the language and culture of this part of the world." 
From June through August of 2019, King studied at the National Research Lobachevsky State University of Nizhny Novgorod, which is about 260 miles east of Moscow. She signed a CLS pledge to only speak the local language. She shared meals with her host family, navigated the public transportation system, consumed news and participated in class discussions — all in Russian. 
And while King's time in Kyrgyzstan gave her a strong understanding of the Russian language to work from, full immersion was far from easy.
"One of the challenges I had in Russia, especially for the first three or four weeks, was trying not to accidentally use any Kyrgyz words," King said. "In Kyrgyzstan, I picked up a lot of vernacular and slang. Sometimes I would say something that my friends in Central Asia would understand right away, but people in Russia would look at me very strangely."  
Outside of the classroom, King made time to meet new people and discover new landscapes. "The Russian landscape is gorgeous," she said. "I really enjoy Russian literature. Where I stayed in the Volga region, there were many forests and fields. It was great to see the expanse of the river and to understand how the environment inspired the work of authors."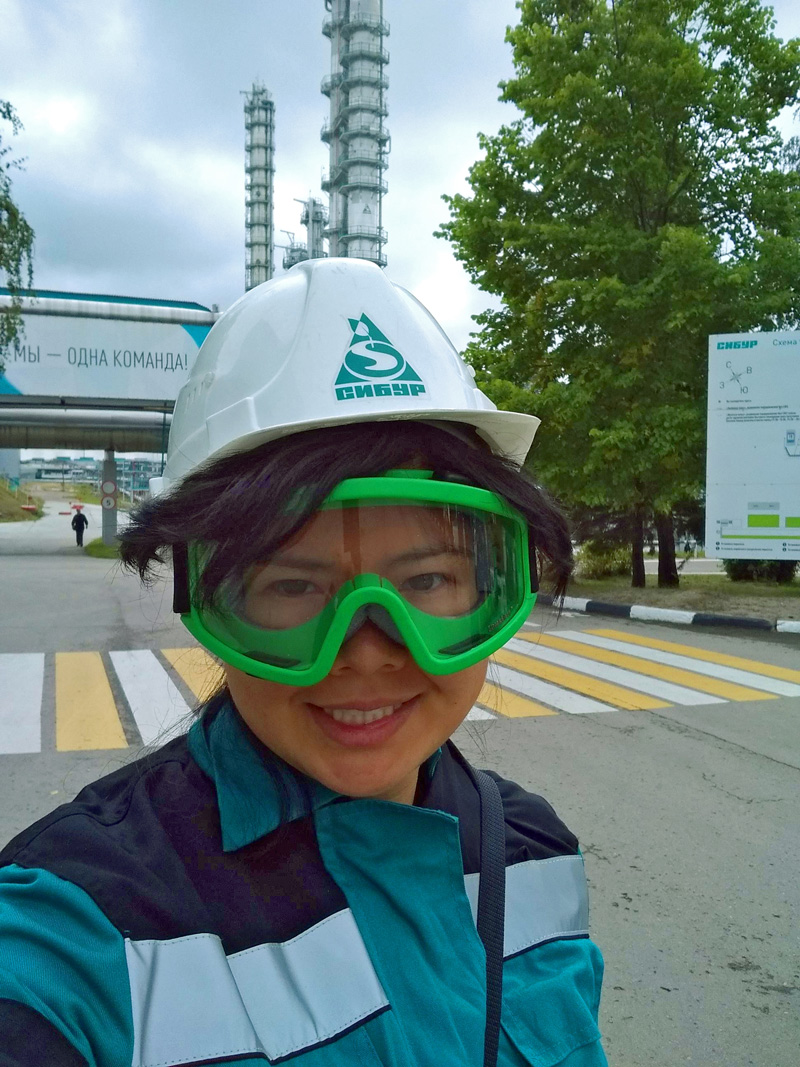 After graduating in spring 2020, King will leverage her Russian fluency through a career with the federal government. The Boren Awards require all recipients to complete at least one year of public service after the completion of their program. 
King offered advice for future awardees, and perhaps other students seeking experience studying abroad.
"Be eager to learn," she said. "I have experienced that those who have the greatest success often do not have the highest levels of language proficiency, but do have an open mind. As a result, community members were more receptive to them and they got the most out of the relationships they built."
Support for Applicants
The deadline to apply for Summer 2020 Critical Language Scholarships is Tuesday, Nov. 19. UD's institutional deadline for undergraduate Boren Scholarships and Boren Fellowships for graduate students is Wednesday, Jan. 15, 2020. 
The Institute for Global Studies offers hands-on advising for both the Boren Awards and the Critical Language Scholarship Program. Interested students are invited to visit the IGS website contact Lisa Chieffo, associate director for study abroad. 
About the Institute for Global Studies
The Institute for Global Studies (IGS) inspires and facilitates the pursuit of global understanding by developing innovative and inclusive programs of study, opportunities for experiential learning and strategic partnerships. 
Perhaps best known for leading the nation's first study abroad program, IGS is also home to the first-of-its-kind UD World Scholars Program and the Delaware Diplomats Scholarship Program. IGS supports student success through advisement for prestigious awards, including Fulbright, Boren, Gilman and Critical Language Scholarships, as well as sponsorship of the International House (iHouse) Living Learning Community. 
The institute annually administers internationally-recognized State Department public diplomacy programs, bringing 75-plus young leaders from around the world to UD's Newark campus.  
IGS provides faculty funding for research and collaboration abroad, manages the University's global partnerships and agreements process and sponsors signature events, such as UD Global Month and the Spring Fulbright Lecture Series.