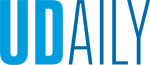 New IT security chief
Article by IT Communications staff Photo by Evan Krape February 08, 2019
Ken Kurz named chief information security officer for Information Technologies at UD
Ken Kurz, former vice president of information technology and chief information officer at Corporate Office Properties Trust and former chief information security officer at the University of Oklahoma, has been named chief information security officer for Information Technologies at the University of Delaware. Kurz began at UD on Jan. 14.
"Ken Kurz brings extensive experience in leading information security and technology teams to UD, including experience in higher education," said Sharon Pitt, UD's vice president of information technologies and chief information officer. "His ability to build partnerships, assess complex situations, and deliver technology solutions that meet UD's needs will be an asset both strategically and tactically to our community."
Kurz said he sees his role in information security at UD as both exciting and complex.
"I can't think of a more exciting time at UD to take on this position," Kurz said. "Faculty, staff, students, and alumni expect real-time anywhere access to services and information while keeping their data secure. Ensuring that reality presents enormous challenges and opportunities for our UDIT teams. I'm looking forward to collaborating with the UD community and continuing to broaden our role as trusted advisors across the university."
In his new role, Kurz reports to Pitt and is responsible for information security governance, including strategy and program administration, policy development, enforcement and compliance, risk assessment, incident response, and training and awareness programs. Kurz will oversee the IT-Technical Security and the IT Security Policy and Compliance teams within UD Information Technologies and provide counsel on institution-wide information security and related security policy, procedures, and compliance issues.
"Because of his expertise and knowledge, Ken will be a resource to stakeholders in the UD community involved in information security, data governance, technology compliance, and IT risk," Pitt said. "We are looking forward to greater collaboration and partnership in cyber security across UD with Ken's leadership."
Pitt added, "My thanks go to the members of the search committee and its chair, Susan Kennedy, associate vice president for IT strategic operations."
In addition to Kennedy, members of the search committee were Elizabeth Deramo-Kollra, information technologies director of human resources information systems; Jen Becnel-Guzzo, associate vice president and deputy general counsel; Kate Webster, human resources manager of information technologies; Kirk Die, internal audit and compliance director; Lori Koval, senior recruiter; Michael Fernbacher, student conduct assistant director; Richard Wisk; computing operations director for the college of health sciences; Sheronne Wilson, recruiter, and Vasu Garlapati, associate director of information technology financials.
About Ken Kurz
Kurz brings nearly 20 years of operational leadership responsibility to include roles as a chief information security officer in higher education at a research university and a chief information officer in a publicly traded company.
Kurz served since 2016 as vice president of information technology and chief information officer at Corporate Office Properties Trust (COPT), a $5 billion dollar publicly-traded real estate investment trust. During his tenure there, he led the management, security, development and operation of the information technology function. At COPT, he performed an analysis of the COPT IT infrastructure against the U.S. National Institute of Standards (NIST) Cybersecurity Framework, developed a plan to reduce risk and provided briefings to COPT and Board of Directors leadership on the state of technology and cyber security. He also redesigned the overall network infrastructure, initiated strategic activities to reduce operational expenditures and collaborated in the development of a business intelligence platform to provide real time analytics to senior management.
From 2014 through 2016, Kurz served as the executive director of network and information assurance and chief information security officer of the University of Oklahoma. At the university, Kurz was responsible for overseeing the Norman campus core networking infrastructure and the development and execution of a University-wide information security program and strategy that ensured the protection of OU information assets
Previously, he was director of information systems at the U.S. Naval Academy Alumni Association and Foundation and chief of the National Security Agency's National Cryptographic Solutions Management Office.
Kurz earned his master of science degree in Information and Telecommunication Systems and a graduate certificate in Information Security Management from John Hopkins University. He holds a bachelor of science degree in English from the U.S. Naval Academy and is a certified Information Systems Security Professional (CISSP).
About Information Technologies
The Information Technologies team provides the IT infrastructure, central IT systems and applications, and IT services for the University of Delaware in support of teaching, learning, research, administrative, and outreach activities.