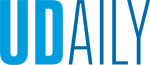 Resolve to Explore
Article by Nikki Laws December 26, 2019
1,000-plus UD students begin the new year with a new journey
'Tis the season for travel at the University of Delaware, as more than 1,000 students will soon depart for study abroad during Winter Session.
Led by 70-plus UD faculty members, students will explore diverse cultures and environments, immerse themselves in experiential learning, create international networks and grow personally and professionally. And with 57 programs in 29 countries, participants will cover a lot of ground.
In Australia, Sydney's Central Business District will welcome Entrepreneurship students eager to discover the city's vibrant start-up scene.
To the north, other students in Japan will take a Psychology of Language course and, at the same time, try their hand at Japanese calligraphy.
In Tanzania, more will trek the reserves of the Serengeti, Ngorongoro and Tarangire to observe and document indigenous wildlife conservation practices. Longtime faculty director duo Jake Bowman and Jon Cox supplement field excursions with nightly discussions around a crackling campfire.
Dubai's skyline is scattered with some of the world's most remarkable architecture, making it the perfect place to study international construction and engineering project management. Participants will experience the old and new, with visits to both traditional mosques and the world's tallest standing structure, the Burj Kalifa.
Across the Atlantic, students in the Dominica Geography program will traverse the small island nation's rugged environment as they learn about natural resource management. Led by associate professor and Dominica native Tony Seraphin, the group will meet key government officials and gain an insider's perspective.
In the nearby Virgin Islands, future nurses will shadow healthcare providers, gaining clinical practice and intercultural skills.
Follow along on @UDGlobal on Instagram and Twitter and engage using the hashtag #UDAbroad as all 2020 Winter Session study abroad students embark on their travels. Read real stories by current participants on the UD Abroad blog.
For Future Explorers
Students interested in studying abroad should visit the Institute for Global Studies website to learn more about Fall 2020 programs and mark their calendar for the Spring Study Abroad and Global Studies Fair on Tuesday, Feb. 18, from 2 p.m. to 4 pm in the Trabant Multipurpose Rooms.
About the Institute for Global Studies
The Institute for Global Studies (IGS) inspires and facilitates the pursuit of global understanding by developing innovative and inclusive programs of study, opportunities for experiential learning and strategic partnerships.
Perhaps best known for leading the nation's first study abroad program, IGS is also home to the first-of-its-kind UD World Scholars Program and the Delaware Diplomats Scholarship Program. IGS supports student success through advisement for prestigious awards, including Fulbright, Boren, Gilman and Critical Language Scholarships, as well as sponsorship of the International House (iHouse) Living Learning Community.
The Institute annually administers internationally-recognized State Department public diplomacy programs, bringing 75-plus young leaders from around the world to UD's Newark campus.
IGS provides faculty funding for research and collaboration abroad, manages the University's global partnerships and agreements process and sponsors signature events, such as UD Global Month and the Spring Fulbright Lecture Series.